2016 U.S. Presidential Election: Russian Polar Bear Picks Trump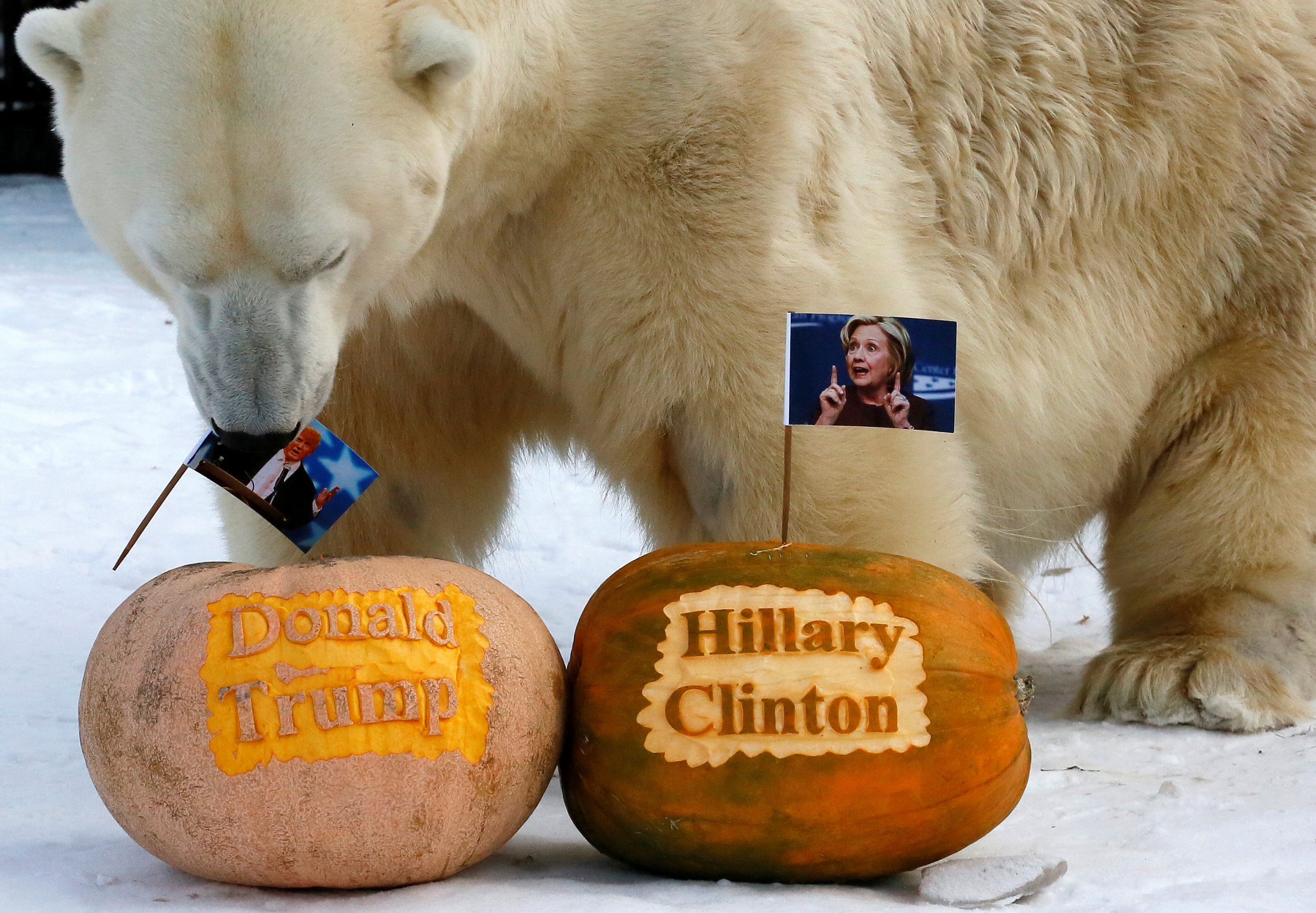 A Russian zoo has challenged two of its animals to try to predict the outcome of the U.S. presidential election, with Felix the polar bear and Yunona the tigress squaring off to see who is the better oracle.
The animals, both from Royev Ruchey zoo in Krasnoyarsk, were enticed to choose between two pumpkins stuffed with meat, each symbolizing one of the two candidates. In Felix's case, the pumpkins had the names of the candidates carved on them, while in Yunona's, a likeness of the pair's faces was emblazoned on the fruit.
The experiment was inspired by the phenomenon of Paul the Octopus, according to the zoo's site. He predicted the outcomes of the matches of Germany's football team in the 2008 Euro Cup and 2010 World Cup in a similar way. Instead of pumpkins, Paul picked food containers with the triumphant country's flag.
Paul chose the correct outcome for 11 out of Germany's 13 matches in these tournaments and also guessed that Spain would triumph in the 2010 World Cup final.
Felix and Yunona were split, with the bear picking Republican candidate Donald Trump and the tigress opting for Democratic candidate Hillary Clinton.