Will Donald Trump Pardon Michael Flynn?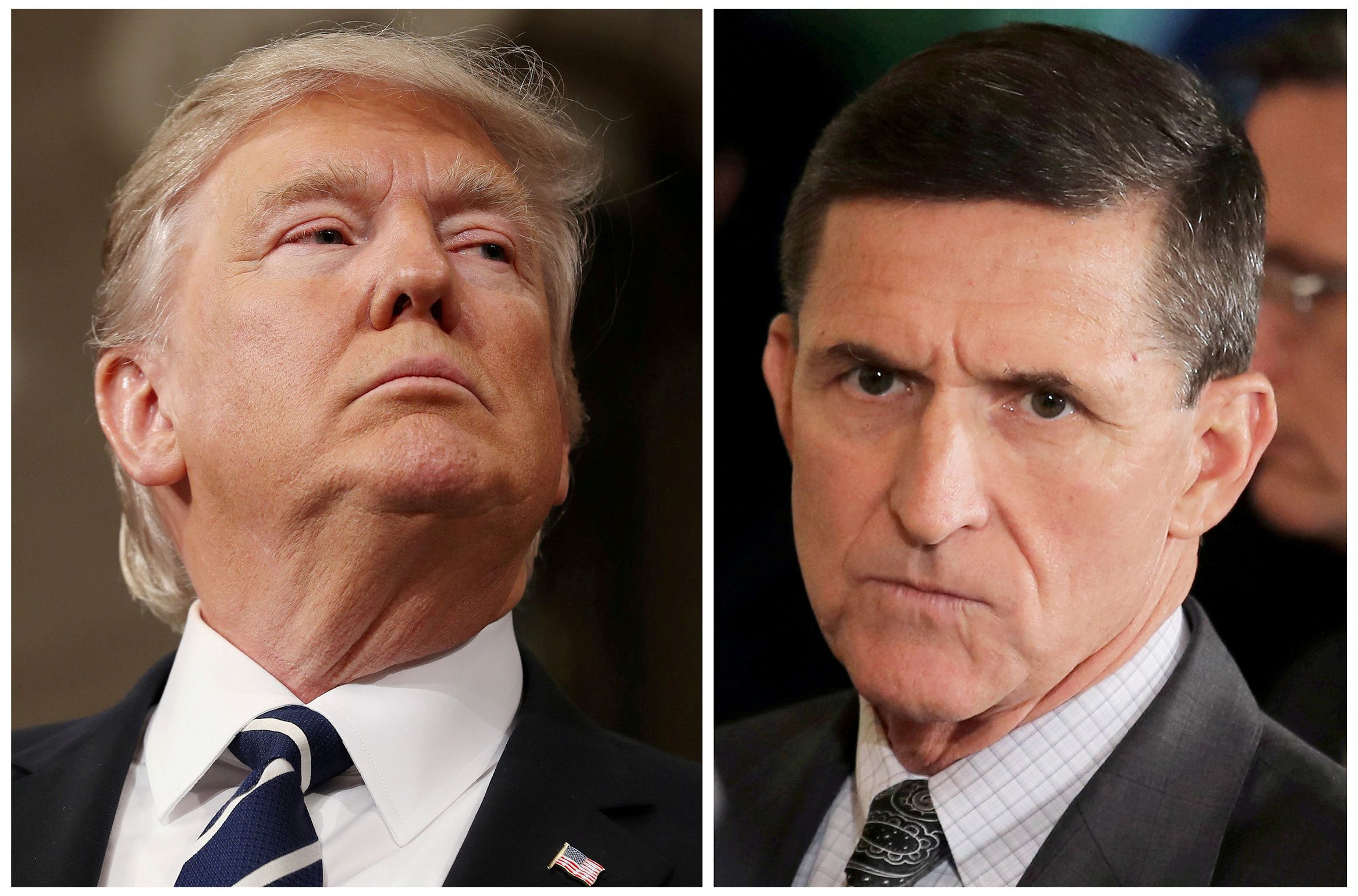 President Donald Trump could easily pardon Michael Flynn—but doing so could actually make the case against the president even easier, a legal expert says.
Flynn, who pleaded guilty on Friday to lying to the FBI about his contacts with a Russian ambassador, had resigned after less than a month as national security adviser because he misled Vice President Pence about those contacts.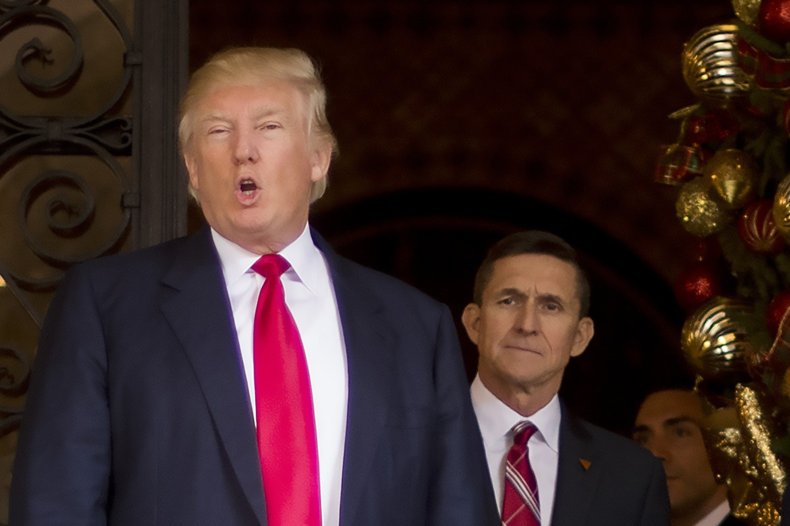 In the nine months since his resignation, many have speculated that Trump would pardon Flynn, or anyone else targeted in special counsel Robert Mueller's investigation into Russia's interference in the 2016 presidential election.
Trump could do it, but it could end up strengthening a case against Trump for obstructing justice, according to Andrew Wright, a law professor at Savannah Law School and former associate counsel for President Barack Obama.
"Has the raw power to do it, but [pardoning Flynn] itself could be an act of obstruction of justice if he did it for the corrupt intent of thwarting the investigation," Wright said.
If Trump used his pardoning power as a weapon to keep Flynn from cooperating in any way with the special counsel, it could be grounds for a conspiracy to commit obstruction of justice, according to Wright.
"Pardoning him would have been a seismic event even before [Flynn's guilty plea on Friday]," Wright said. But in light of Friday's events, a pardon "would be perceived for exactly what it is: purely for a self-protective act rather than an act for in the best interest of the United States. And that's the kind of abuse of trust the Founders were concerned about with our democracy."
Shortly after news of the charge broke, ABC's Brian Ross reported that Flynn promised to cooperate fully with Mueller's team and intends to testify that, as a presidential candidate, Trump had "directed him to make contact with the Russians."
Last week, Flynn signaled he may be working with Mueller when his lawyers stopped sharing information with the White House legal team.
"That indicated Flynn and the White House's interests were diverting," said Lisa Griffin, a law professor at Duke Law School who focuses on constitutional criminal procedure and federal criminal justice policy.
Flynn was "charged by information," meaning the charges were not the result of a grand jury weighing evidence and voting to indict him. Flynn offered Mueller that information, Griffin said.
"He's well underway in terms of cooperating with the special counsel," Griffin said.
Flynn's decision to work with the Mueller investigation indicates he's believes his best option is to put his fate in Mueller's hands, not Trump's, Griffin said.
"He seems to have made the calculation that the favorable treatment that he would get from the government in exchange for his cooperation is the best outcome," she said.
Griffin added that Friday's guilty plea would not have occurred if Flynn didn't expect to receive leniency. He's the second person in the Trump campaign to admit guilt. In October, George Papadopoulos pleaded guilty to lying about his contact with a Russian academic.
"It does seem clear that Michael Flynn has valuable information," Griffin said. "There's no reason for him to enter this deal or for the special counsel to offer this deal unless he has valuable information and is getting something in exchange."
But information about what or whom remains unclear for now.
"Mueller's not offering Flynn a deal for information on Papadopoulos," Griffin said. Mueller's only looking for information up the food chain.
Asked how many people are higher up than Flynn, Griffin was terse: "Not very many."
Most important, Flynn's guilty plea suggests that contrary to what the Trump campaign and administration have said, the Russians did in fact interact with members of the Trump team and apparently held sway over them, Wright said.
"It's clear evidence that the Russians were getting their bang for their buck," he said. "If their goal was to get sanctions lifted and the president-elect was giving the signal to go ahead and move forward with that, then the Russians are getting the bang for their buck. They've literally got the president-elect carrying their water."