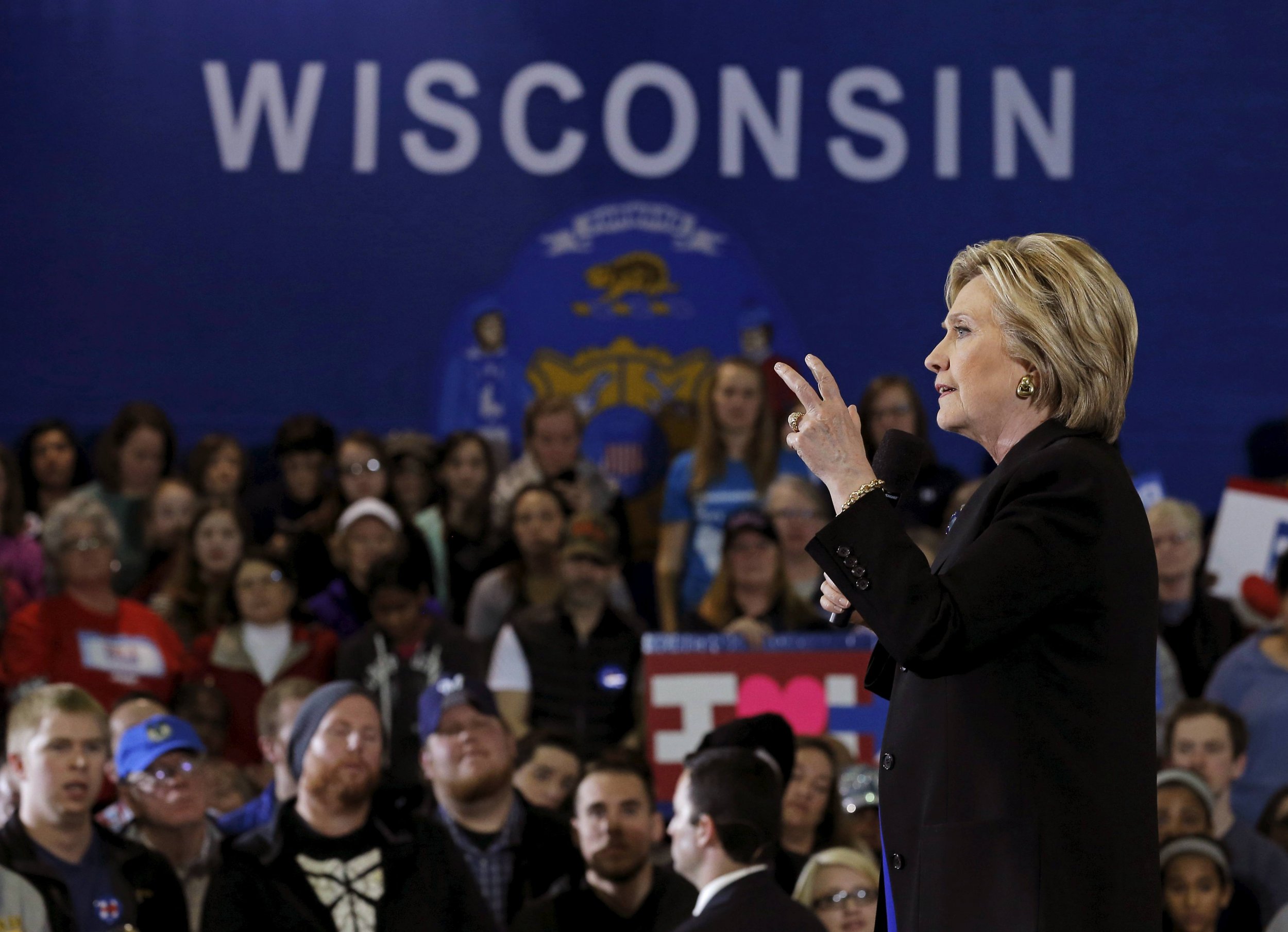 President-elect Donald Trump went on a tweetstorm Sunday morning, quoting Hillary Clinton's debate promise to accept the election results a day after her campaign agreed to support efforts to recount votes in Wisconsin, an effort his transition team labeled a "scam."
Razor-thin margins in key battleground states delivered the election for Trump, who stands at 290 electoral votes despite Clinton's nearly 2-million-vote edge in the popular vote.
Last week, a group of election lawyers and computer scientists urged the Clinton campaign to ask for recounts in Wisconsin, Michigan and Pennsylvania, where anomalies indicated either benign problems with voting machines or possible tampering or fraud. In some Wisconsin counties, for example, more votes were recorded than there were registered voters.
RELATED: Clinton team backs Stein recount effort in Wisconsin
The Clinton camp initially expressed no interest in a recount. The Obama White House also indicated that the country should accept the results of the election and move on. But Green Party candidate Jill Stein raised enough money last week to request recounts, and met the Friday deadline in Wisconsin to petition for one. She intends to file for recounts in Michigan and Pennsylvania this week, and Clinton's campaign counsel says they'll support those efforts.
Newsweek talked to veteran voting rights attorney John Bonifaz, founder of the National Voting Rights Institute, who has been advising the recount effort. He was lead counsel in the Ohio 2004 recount on behalf of both the Libertarian and the Green parties, and he has been engaged in democracy advocacy work for more than two decades. He was in Florida during the recount effort in the 2000 presidential election, which ended when the U.S. Supreme Court stopped the recount and George W. Bush was elected despite having lost the popular vote, like Trump.
Q: Is this just a partisan effort to challenge President-elect Trump?
A: It is a false narrative that this is a partisan effort. The nonpartisan election integrity community has been engaged for many, many years dealing with issues around the integrity of the process of how we count votes and the question of who gets to vote. These are all questions having to do with democracy on a small "d" level, not a partisan level.
My experience is that once the election is over and projections are made, the partisans walk off the stage. They don't stick around to look at the anomalies. It's up to the integrity community to make the case if necessary. We shouldn't necessarily accept the machine tally on election night. The work primarily is around proving our voting systems are verifiable and trustworthy.
There has been a major effort in California to engage in a full review of voting systems, and California determined, after bringing in leading computer scientists from around the country, that electronic voting systems are so unreliable that they would ban them. Those systems are still in use in Wisconsin and Pennsylvania.
A lot of people have pushed for mandatory audits and until you have them, recounts are the only way to engage in investigative work. In a functioning democracy, we can double-check. When you fly a plane, you double-check, when you audit banks, you double-check.
Q: What is the overall strategy?
A: The Wisconsin recount has been filed. Michigan will be filed Wednesday, and Pennsylvania requires voters to petition their county precincts. A number of voters will come forward with those filings before the deadline on Monday. We will know in the course of the next two weeks what issues are emerging. If officials say we are just going to push the button on the machines again, that will not be sufficient. If you don't take representative samples and match the paper ballots to the machines, the paper ballots aren't worth a grain of salt.
Q: What facts are you basing your requests in each state on?
A: You have to have a good basis in asking for recount. Stein had an affidavit from a leading computer scientist. The argument is that we should review the paper ballots in the counties in Wisconsin where voters use paper-ballot based systems and that we should examine the electronic voting machines, in use in other Wisconsin counties, which have been proven to be untrustworthy. In Michigan, Trump won by 11,000 votes. But there were 85,000 "blank votes" in which people voted for other races but they left the presidential race blank. That is far higher than any election in history. A hand count of the ballots could determine if the box was merely checked, but the oval not filled in. If so, it will be counted. This can make a difference in the outcome. In Minnesota in 2008, Sen. Al Franken won entirely on a recount of paper ballots. The machine count had declared Norm Coleman a winner, but the hand counting showed Franken was the actual winner.
Q: What happens if the requests are all granted in three states and tallies differ from the results on election night?
A: If the tallies of the recount differ from the results on election night, the state must go with the tallies from the recount. If discrepancies are shown, it will open the door to further investigation. There will have be a forensic examination of machines. There will be likely litigation. Another issue, which came up in Bush v. Gore, is what happens if we are still counting votes by December 13, the date on which the Electoral College has to be counted. It is anybody's guess what will happen. Bush v. Gore is not precedent for any other case, and I think we would argue that we should keep counting.
Q: What exactly is the process of the recount?
A: All the candidates are offered an opportunity to observe the recount. If they see anything they don't agree with, a stray mark that wasn't intended to be a vote, for example, they can litigate that. I would be surprised if the Trump campaign doesn't show up. Wisconsin starts as early as this week. It is a localized process; recounts take place in local jurisdictions and local officials have different standards from each other. In Ohio, in 2004, we found resistance from some officials and assistance from others. I would not be surprised if there is resistance from officials this time, as well. It will be a teaching moment for the American public that in a functioning democracy, we should verify the vote.
Q: So, does this wind up in the Supreme Court?
A: Well, it is important to note that we have a 4 to 4 court, so, if there is a tie vote at the Supreme Court, the court that has the authority on this is the federal appeals court hearing the case. If the recount is not finished before December 13, a court might have to rule. And it is possible that a federal appeals court with jurisdiction in Wisconsin will allow a recount to continue, while a federal appeals court with jurisdiction in Pennsylvania denies it. It's a complicated situation when you don't have a nine- person Supreme Court.
Read more from Newsweek.com:
- Jill Stein, Green Party file for election recount in Wisconsin
- Clinton urged to contest election results in swing states
- Stein secures funding to contest election result in Wisconsin