Presidential Sash Stolen from Guard's Car While He Visited Brothel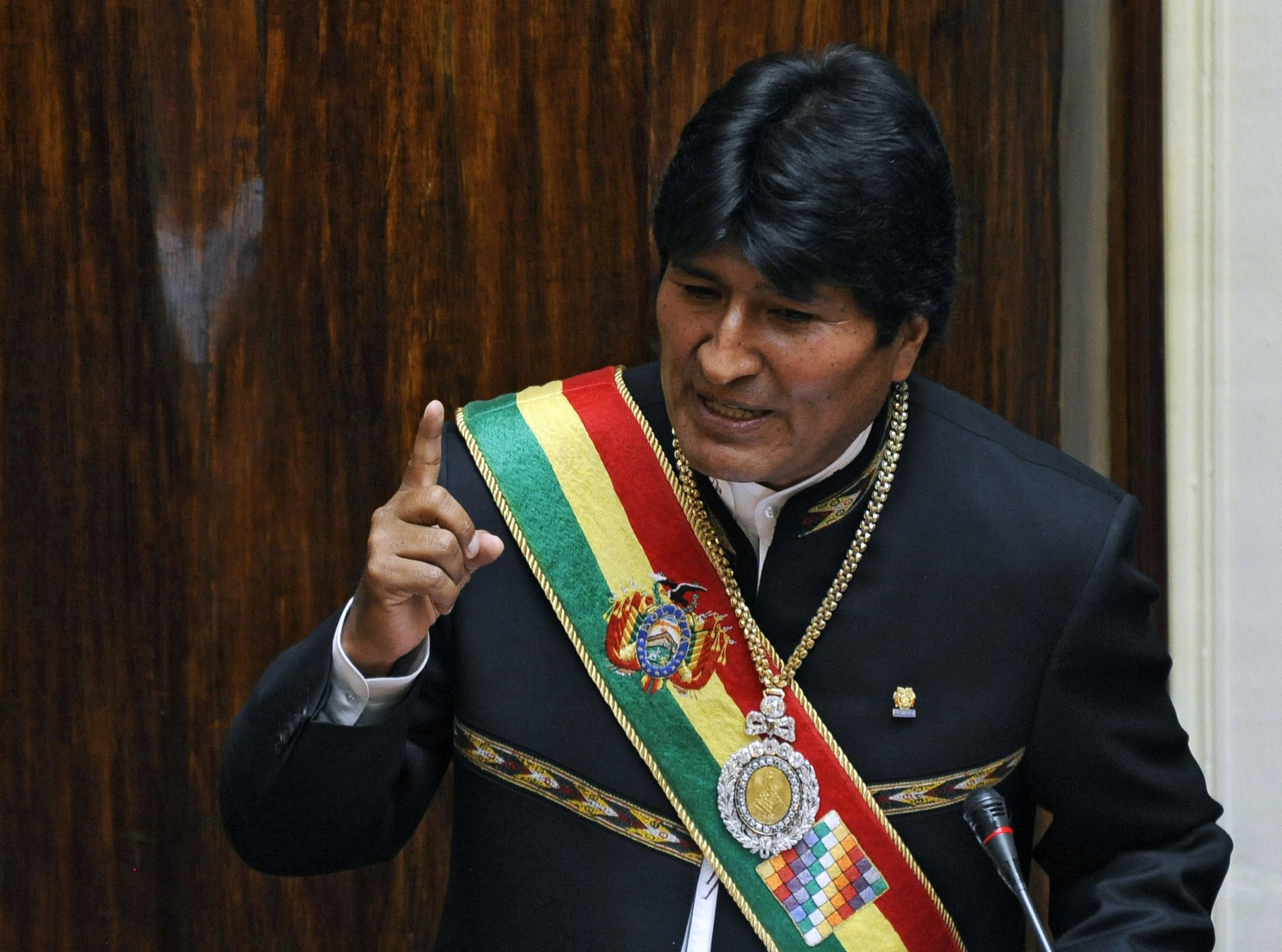 A military officer in Bolivia is in hot water after losing the country's presidential sash and medal in embarrassing circumstances.
The officer—named by police as Lieutenant Roberto Juan de Dios Ortiz Blanco—was on his way to El Alto airport, west of the capital La Paz. He was charged with delivering a priceless sash and medal to President Evo Morales in time for his appearance at an annual celebration of the country's armed forces in the central city of Cochabamba.
The journey started badly, with the officer missing his flight. While waiting for another, he decided to head to El Alto's red light district for some R&R. Perhaps feeling a brothel was no place for historic presidential jewels, he left them in a rucksack in his car, the BBC reported.
But when Ortiz went to head to the airport once more, the bag was gone. Luckily for him, police found the bag abandoned at a church in central La Paz, thanks to a tip-off sent to the local Unitel television station.
According to AFP, Ortiz spoke to local media outlets and admitted, "I entered a number of these different establishments [brothels] but then returned to where I left my motor car. When I got there my backpack, which held the emblems of the nation, had been taken."
The guard has been arrested and an investigation opened into the incident. A defense ministry statement said the "intelligence service and all state institutions have been placed at the disposal of investigators to find those responsible for this theft as quickly as possible."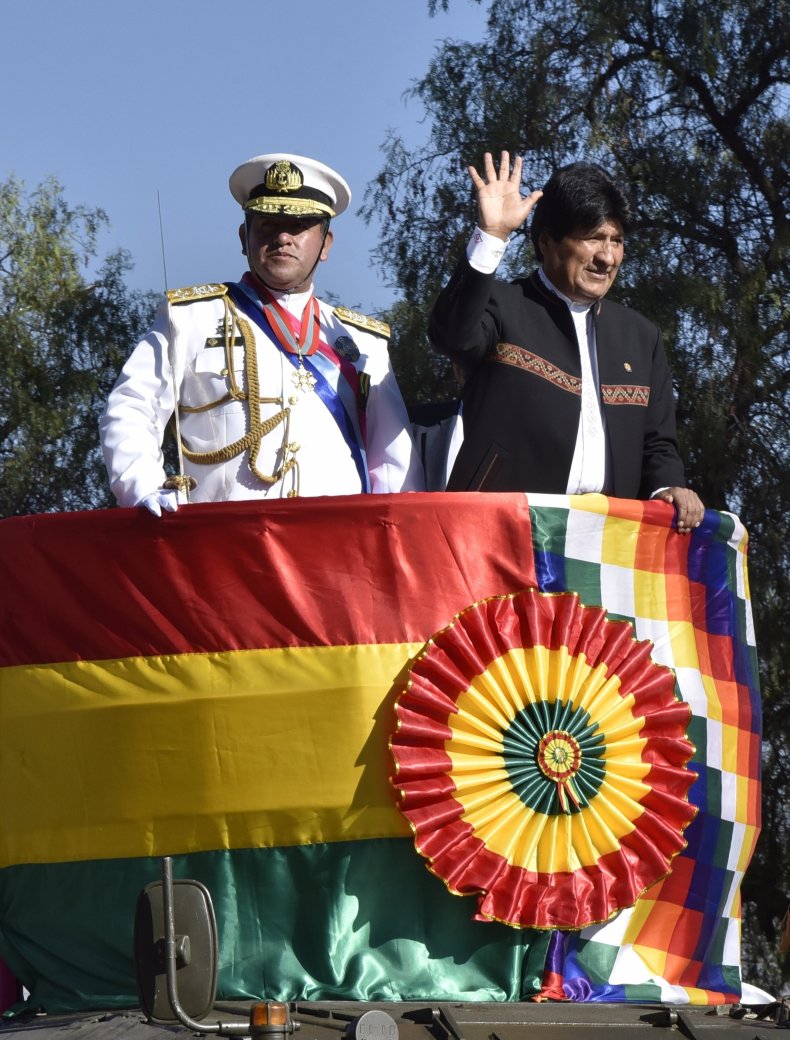 Police Colonel Jhonny Aguilera said investigators believed the thieves were from neighboring Peru, and border officials had been instructed to keep a look out for suspects trying to cross the border.
The stolen medal was created in 1825, upon the birth of Bolivia. Studded with emeralds and containing 22-carat gold, the medal was first presented to Simón Bolívar, the revolutionary hero revered across South America for his leading role fighting the Spanish Empire and liberating several nations. It was first used as the presidential medal in 1826 by Antonio Jose de Sucre.
Former Bolivian President Carlos Mesa told AFP the theft was equivalent to "the theft of the crown of Queen Elizabeth II of England," and said the incident was "a hard blow for the republic." Thanks to his lusty guard, Morales was forced to appear at Wednesday's event without the items. He made no reference to the missing paraphernalia.
The historic items are usually kept in the vault at the Bank of Bolivia in La Paz, and are only taken out for ceremonial use.