Sepp Blatter Reelected as FIFA President Amidst Corruption Scandal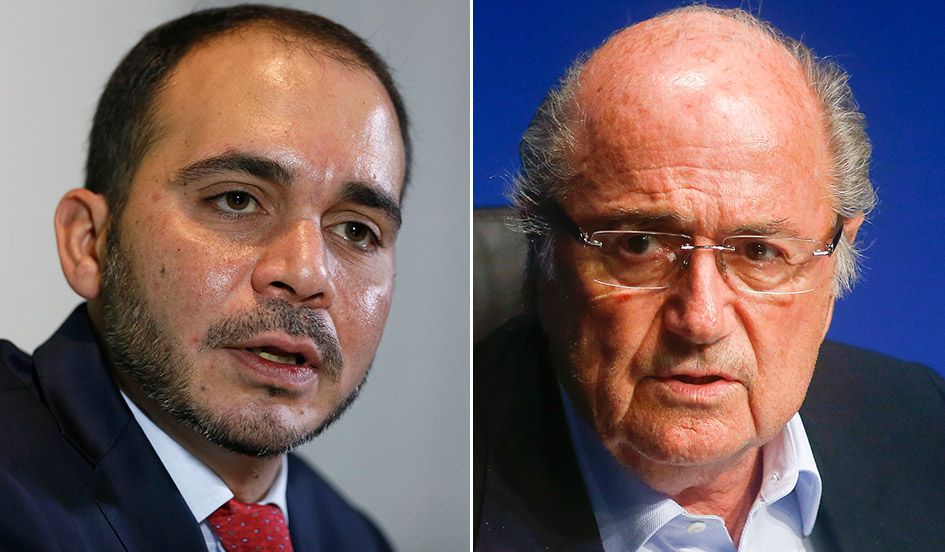 On Friday morning, 209 delegates gathered at the 65th FIFA Congress in Zurich. At the event, they voted whether to keep existing president Sepp Blatter or elect the challenger, Prince Ali bin al-Hussein.
After the first round of voting, there was no clear winner, as neither received the necessary two thirds majority vote to win. Prince Ali received 73 votes and Blatter received 133. In such a case, the vote would have gone to a second round. However, Prince Ali withdrew his bid after receiving 40 fewer votes than Blatter.
As a result, Blatter became president once again. He will serve in the role for the next four years. "I will be in command of this boat called FIFA and we will bring it back," Blatter said after winning the election. He added: "I am now the president of everybody!"
FIFA has been shrouded in controversy after a U.S. Justice Department investigation unveiled a 24-year corruption scheme involving bribery, wire fraud and money laundering. In total, 14 people, all officials or marketers of FIFA, were indicted.
Prince Ali, the Prince of Jordan, is half Blatter's age and stood on a platform in many ways the opposite of Blatter's. His brother is King Abdullah. Had he been elected, the Prince would have served only one term. Blatter has served as president for 17 years.
While campaigning for president of FIFA, the Prince advocated for change and transparency. As vice president of FIFA, the Prince pushed for transparency of the 2018 and 2022 World Cups, both controversial events and nation selections.
"Nothing in life can exist without hope... Change is not an event, it is a process. It will take a committed leader to fix the mess we are in," Prince Ali said ahead of the vote.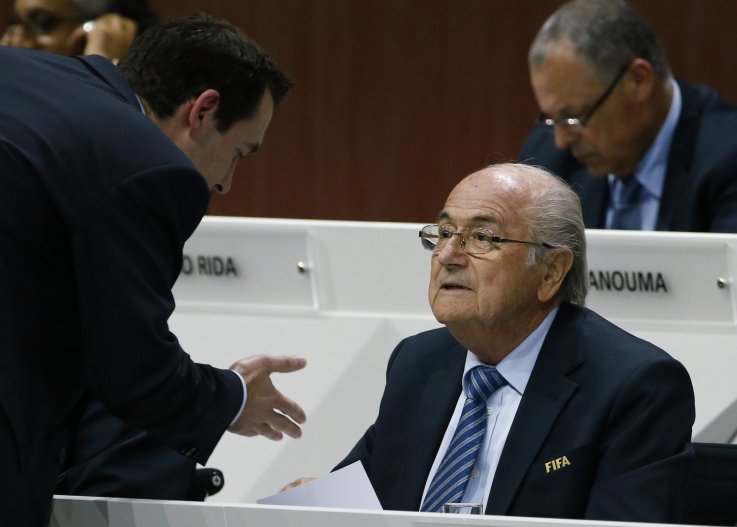 Prior to the vote, Blatter emphasized his desire to maintain the status quo. "We don't need revolutions but we always need evolutions," Blatter said at the press conference preceding the vote. "I am being held accountable for the current storm. Okay, so be it. I will shoulder that responsibility."
During his speech, Blatter repeatedly stressed the need for an experienced president. "You know me already, you know who you are dealing with," he said. "I would quite simply just like to stay with you." Blatter received a round of applause for this comment.
He concluded: "If you want me, I thank you for it. Dear friends, football is more than a game, what football needs right now is a strong leader, an experienced leader, a leader that knows all of the ins and outs of the situation. I hope I'll be able to be with you in an hour or two. It is up to you."
The first vote began just after 11 a.m. Eastern Time. It concluded just before 12:30 p.m. The voting was arranged in alphabetical order and the ballots are secret.
Of the 209 total delegates, 54 come from Africa, 46 from Asia, 35 from North and Central Americas, 11 from Oceania and 10 from South America. Where as some nations belong in their entirety to FIFA, others are broken into territories. As the BBC explains, India receives the same voting power as Montserrat, a British territory with less than 5,000 residents.
The exact breakdown of the votes as not available, as the vote was anonymous.
In his acceptance speech, Blatter said he hopes to leave FIFA to his successor in better shape, rid of the many issues it is currently dealing with. He concluded his speech by chanting "Let's go FIFA!"
Sepp Blatter Reelected as FIFA President Amidst Corruption Scandal | World