What Restaurants Are Open on Presidents Day 2018?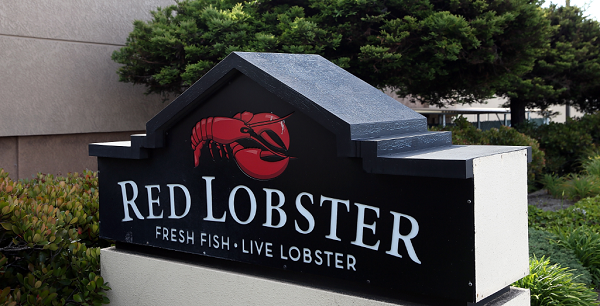 It's Presidents Day, you're off work and you're ready to eat. But you don't just want to eat, you want to dine. You want folded napkins, dim lighting, appetizers, margaritas, the whole nine. And rightfully so—after all, Presidents Day is the national celebration of the United States' very first president, George Washington. What better way to honor the inaugural Commander in Chief than visiting perhaps the most traditional of American institutions, restaurant chains?
We've compiled a list of a few chains that will likely be open on Monday so you can go and get your grub on while celebrating Washington's born-day.
Buffalo Wild Wings: It's unclear if Washington was a wings man. But if he was, we'd imagine he'd be a Wild sauce type of guy. Perhaps on weeknights, he'd opt for something heartier like the Bourbon Honey Mustard sauce at B-Dubs. Do yourself a favor and order both when you visit on Presidents Day. Most locations across the country will be open for regular hours from 11 a.m. to 1 a.m.
Red Lobster: There are several reasons to visit your local Red Lobster on Presidents Day, like, for instance, to eat lobster. The most important reason, though, doesn't involve seafood at all but perhaps the most famous menu item at Red Lobster, those delectable, all-you-can-eat Cheddar Bay Biscuits. Most locations are open from 11 a.m. to 11 p.m.
Olive Garden: It may be an American holiday, but that doesn't mean you have to eat American. You could have a taste of Italy and stuff yourself with lasagna, chicken parmigiana, fettuccine alfredo or all three (see menu favorite, Tour of Italy). The breadsticks and salad will be free flowing from 11 a.m. to 10 p.m.
Outback Steakhouse: A three-day weekend may not be long enough for a voyage down under, but it's certainly enough time to squeeze in a few hours at the good old Outback, where the onions are bloomin' and the steaks are wood-fire grilled. The restaurant will be open from 11 a.m. to 10 p.m. in most locations.
Chili's: Baby-back ribs (in barbecue sauce), fajitas, Southwestern eggrolls—these are just a few of the flavorful foods that could fill your belly on Presidents Day if you exit your house, get in the car and drive to your local Chili's. Most restaurants are open from 11 a.m. to 11 p.m.