Presidents Day Sales 2018: Best Deals At Old Navy, Macy's, Best Buy and More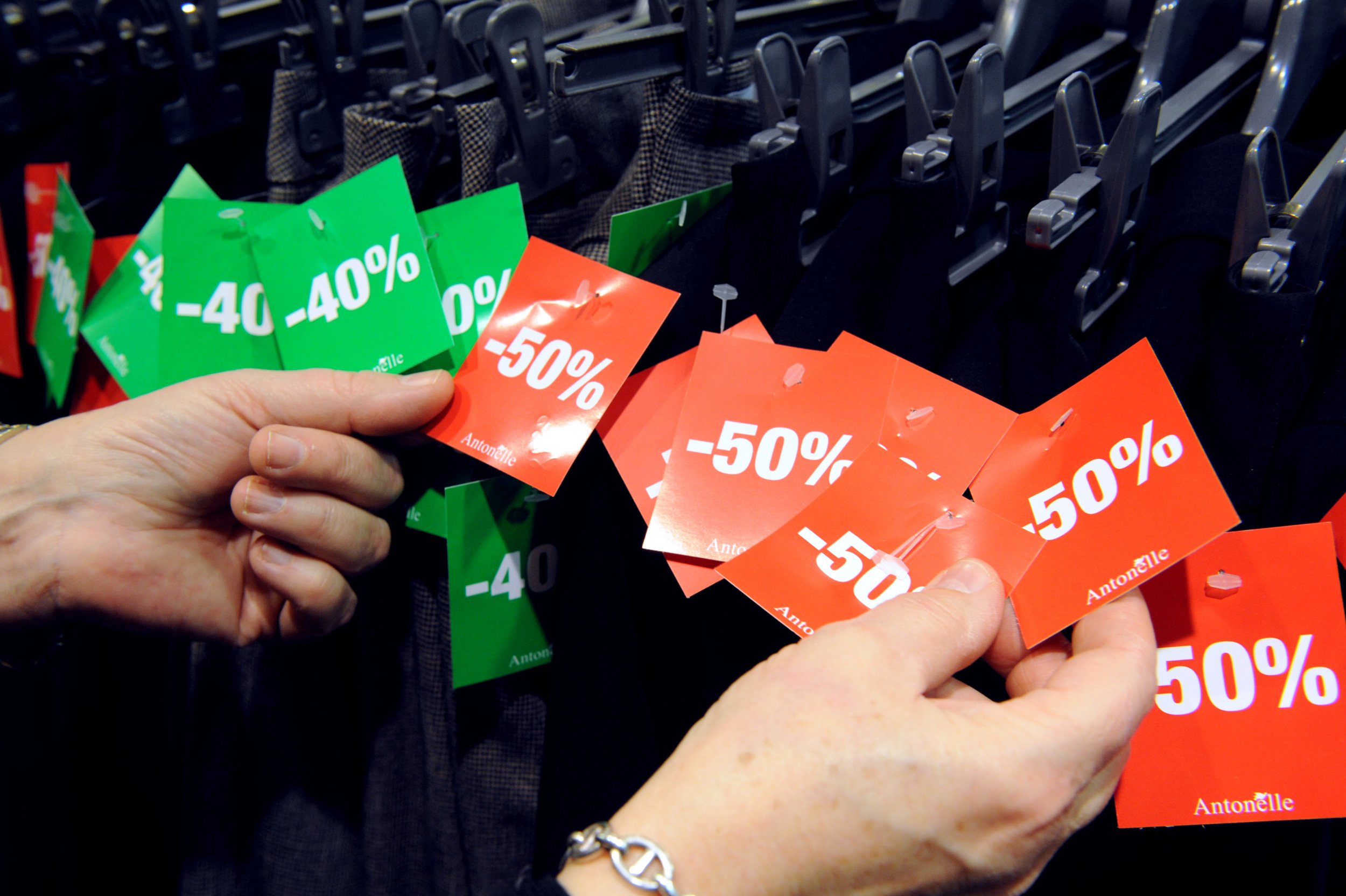 Presidents' Day means so much more to our country than just a day off from work—there's also all the great Presidents' Day sales to consider! That's right, George Washington can rest easy in his grave knowing his legacy lives on via 15 percent-off codes and free shipping. Celebrate the thing that makes America so American—capitalism—by checking out all the best deals you can get this holiday weekend.
Clothes
Old Navy: Your favorite spot for jeans and tees is going all out this weekend, with up to 50 percent off storewide. Jeans for adults start at $15 ($10 for kids), tees start at $7 ($5 for kids) and fleeces for $15 ($12 for kids). The Navy's also got some sweet deals on activewear going on—time to get fit for patriotism!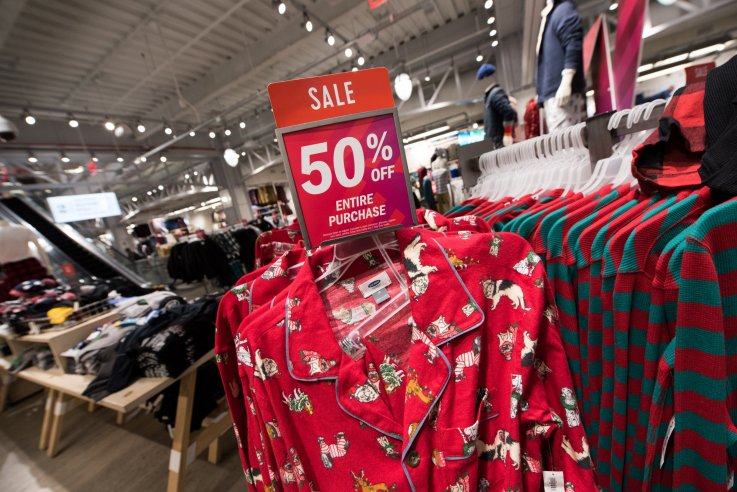 Macy's: Use the code "PRES" at checkout when shopping Macy's, from Thursday, February 15 until Monday, February 19. There's also some great special on women's coats, all under $99. Women's shoes are 40% off, and men's business clothes are 60 to 75 percent off. It all ends Monday, so don't wait!
Adidas: There's a ton of shoes and sportswear on sale over on the Adidas Presidents Day Sale page—over one thousand products from 10 to 50 percent off. Have fun scrolling!
Joann: For those who make their own clothes, Joann Fabric's and Crafts store is offering 20 percent off your total purchase in-store and online, and 40 percent off one purchase if you use the Joann app. Use the code "ZMNE048" at check out. Sale ends Saturday, February 17!
NorthStyle: The casual women's clothing store will knock 15 percent off orders over $80 until midnight on Tuesday, February 20.
Aéropostale: For all the parents out there shopping for Cool Teens™, everything in Aéropostale stores and online will be 60 percent off, until Thursday, February 22.
Home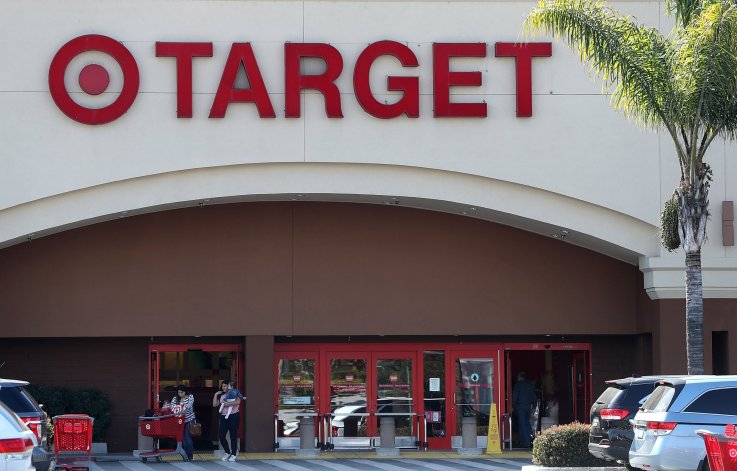 Target: Target is going all in on rugs this Presidents' Day, and any college graduate worth their degree knows Target has the best rugs. Home items are up to 30 percent off, with an extra 15 percent off indoor and outdoor rugs using the code "GEORGE" at checkout. Only available online.
Pottery Barn: Browse Pottery barn's Presidents' Day Weekend sale for up to 70 percent off on furniture, pillows, bedding, rugs, mirrors, storage and more. What better time for a home makeover?
CVS: Sure, CVS is always cheap, but the drugstore is going even cheaper this Presidents' Day with 30 percent off and free shipping when you buy online. Just use the code "30FREESHIP" at checkout. The offer ends Saturday, February 17 at midnight, so don't wait!
Pier 1 Imports: Through February 19, casual import shoppers can get 15 percent off their purchase on non-sale items using the code "15OFF" at checkout, and Pier 1 Rewards members get 20 percent off using "REWARDS20."
Travel
Priceline: If you're booking a President's Day weekend hotel stay for at least two nights via Priceline, use the code "PRESIDENTRMN" to get 5 percent off.
Hotwire: Nab an extra $25 any "Hot Rate" Hotels booked on Hotwire that are $200 or more. Use the code "SUNNYESCAPE" at checkout until Friday, February 16.
Orbitz: Get 15 percent off with the code "VACAYAWAY" on select hotels you book with Orbitz by February 20.
Electronics and Appliances
Best Buy: Best Buy's extended Presidents' Day sale features up to 35 percent off on appliances like refrigerators, washers and kitchen gadgets, until Wednesday, February 28. So no rush.
Lenovo: If you're looking for great computer deals, Lenovo has up to 75 percent off on select laptops, desktops and more until Tuesday, February 20 at 4 a.m. Free shipping included!
HP: Get up to 55 percent off select Hewlett-Packard products, along with free shipping and free returns. This includes laptops, desktops, printers and more!
Dell: The computer company is offering deals up to 40 percent off, along with 12 percent back in rewards with financing on laptops, desktops, Chromebooks, gaming PCs and more. Offer ends Wednesday, February 21.
Happy shopping!
Presidents Day Sales 2018: Best Deals At Old Navy, Macy's, Best Buy and More | Culture