Journalists Around the World Face 'Repression 2.0': Report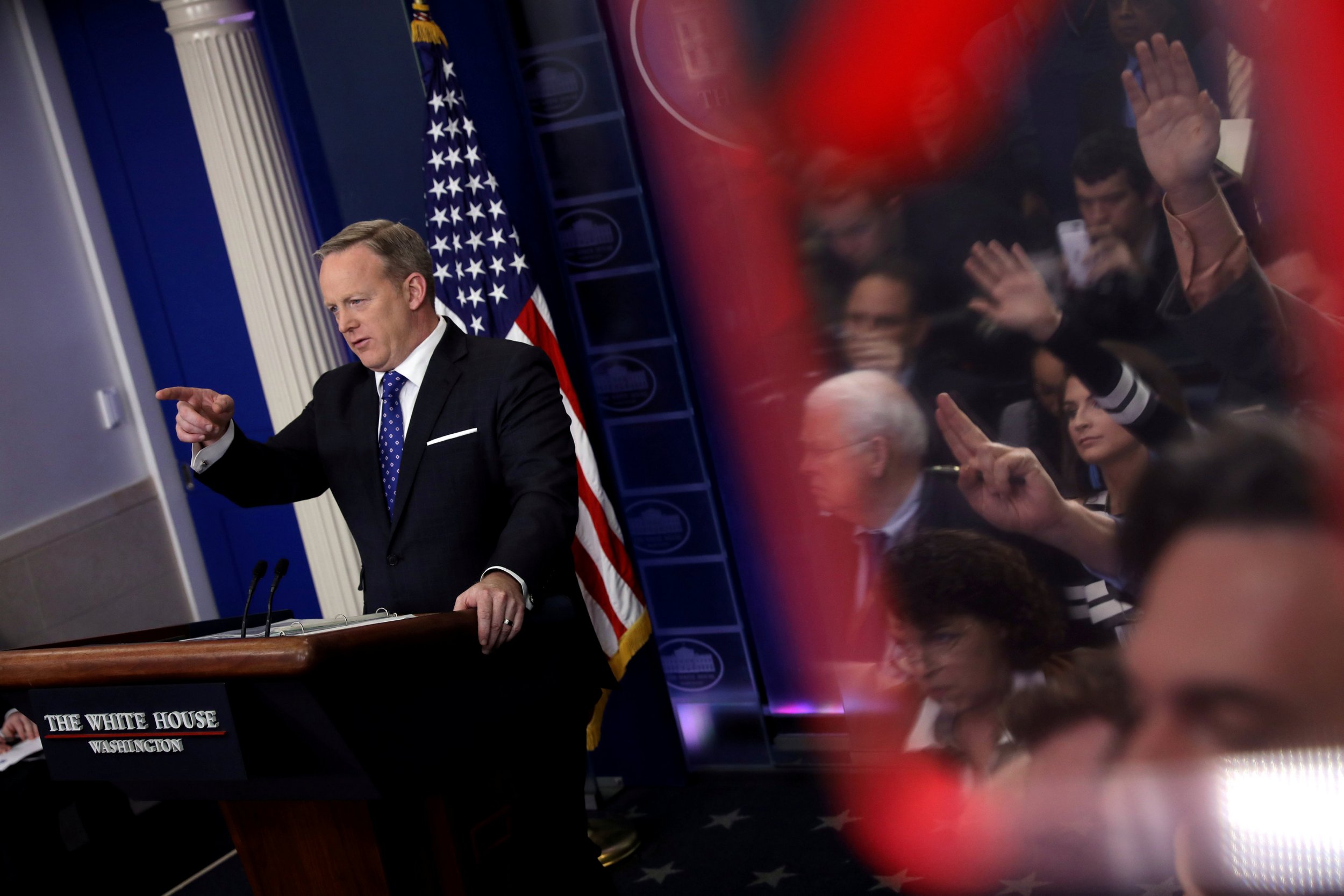 Press freedom in the U.S. has declined and is part of a "deeper, more enduring and more troubling" trend around the world, according to a new report from the Committee to Protect Journalists (CPJ).
CPJ released its annual Attacks on the Press report on Tuesday, which gauges the state and freedom of the media around the world. Joel Simon, executive director of CPJ, said the U.S. and several countries around the world face "repression 2.0," defined as an updated version of well-worn tactics used against the press: state censorship, imprisoning critics and political control.
"Governments might justify an internet crackdown by saying it is necessary to suppress hate speech and incitement to violence," Simon writes. "They might cast the jailing of dozens of critical journalists as an essential element in the global fight against terror."
Such tactics resulted in 259 journalists being in jail by the end of 2016, the highest number recorded by CPJ.
The main image for the online version of the report shows the back of a man's t-shirt, declaring the words: "Rope. Tree. Journalist. Some assembly required," suggesting support for the lynching of journalists. The photo was taken at a rally for then-presidential candidate Donald Trump in Minneapolis, Minnesota last year. Attacks on the press were a staple of Trump's rallies, and denying access to certain news outlets and decrying "fake news" have been hallmarks of his presidency so far. Since his election as president, "Trump has taken anti-media hostility to a level that was previously unseen on a national scale in the U.S., which has long been a beacon of hope for the free press, largely due to its constitutional protections," Alan Huffman writes in the report.
Elsewhere, press freedom in certain countries remains as elusive as ever. In South Sudan, "the state of press freedom and media censorship has only gotten worse," writes Jacey Fortin. Wherever they are in the world, writes Alessandria Masi, "journalists reporting on Syria must censor themselves through omission."
"We walk on eggshells for the sake of balance and because the majority of us cannot go to Syria to see things for ourselves, which means we are forced to report only what we are told," writes Masi.