Pressure Mounts for Trump Amid Report Jack Smith Subpoenas Mark Meadows
Former President Donald Trump may be feeling the heat amid reports that Special Counsel Jack Smith has delivered a subpoena to Mark Meadows, his former White House chief of staff.
CNN cited a source familiar with the matter while reporting on Wednesday that the Department of Justice (DOJ) had subpoenaed Meadows last month regarding the January 6, 2021, attack on the U.S. Capitol. The Wall Street Journal and Reuters also reported on the subpoena of Meadows.
Smith's subpoena reportedly seeks testimony from Meadows and any documents that could be related to the January 6 siege. It was reported last week that former Vice President Mike Pence had also been subpoenaed by the special counsel, which a legal expert told Newsweek could mean that the DOJ is "seriously considering charges" against Trump.
In a pair of Truth Social posts a few hours before CNN's report on the Meadows subpoena was published, the former president lashed out at Smith for being "Radical Left" and "Trump hating," while also characterizing himself as a victim of "Political Weaponization" by "the Gestapo and KGB all wrapped up into one."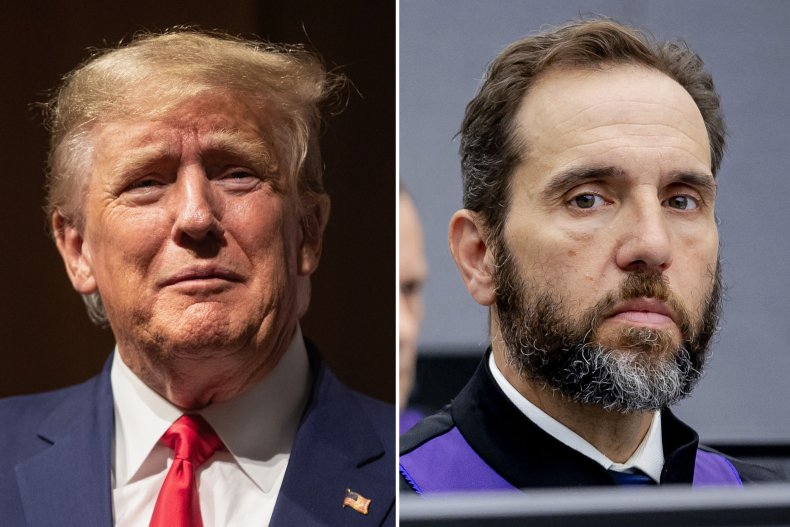 Multiple legal experts and scholars have identified Meadows as one of the members of the former president's inner circle most likely to "flip" on him and aid a potential DOJ prosecution.
A transcript released in the final days of the House January 6 committee revealed that former White House aide Cassidy Hutchinson allegedly saw Meadows regularly burning documents, prompting some to conclude that Trump's former chief of staff could soon become a cooperating witness.
"Meadows' liability continues to deepen," attorney and legal analyst Norm Eisen told Newsweek in late December. "The more trouble he's in, the more likely he is to cut a deal and testify against Trump ... the worse the evidence against an individual is, the more likely they are to attempt to cooperate."
Meadows was previously held in contempt of Congress for refusing to cooperate with the House January 6 committee, although the DOJ declined to pursue a criminal prosecution. He was noncompliant while claiming that executive privilege applied, with his claims being shot down in court.
Meadows made similar legal arguments while attempting to avoid testifying in the Fulton County, Georgia, grand jury investigation of Trump's ill-fated attempts to overturn his 2020 election loss to President Joe Biden. A judge later ordered him to testify.
Smith was appointed as special counsel by Attorney General Merrick Garland in November. He is tasked with investigating and determining whether federal charges should be filed against Trump over his January 6 activities and post-presidency possession of classified documents.
Newsweek has reached out to Trump's office, Meadows' lawyer George Terwilliger and the DOJ for comment.