'Pretty Grotesque': Mary Trump Discusses Uncle's Shift from 'So Much Winning' to 'Victim'
Mary Trump, the niece of President Donald Trump, described President Donald Trump's recent rhetorical shift from identifying himself and his supporters as "winning" to identifying himself and them as "victims" of a vast conspiracy as "pretty grotesque," adding, "He was entirely supported for his entire life."
Trump made her comments on the Monday night installment of the MSNBC show The Last Word with Lawrence O'Donnell. During O'Donnell's interview with Mary Trump, he asked her about something the president said during a rally last Saturday he attended to support Georgia Republican Senators David Perdue and Kelly Loeffler.
At the rally, Donald Trump said, "We're all victims. Everybody here. All these thousands of people here tonight. They're all victims. Every one of you." It was a reference to his repeated claims that the election was stolen from him by widespread voter fraud, even though his legal team has been unable to prove it in nearly 40 court cases.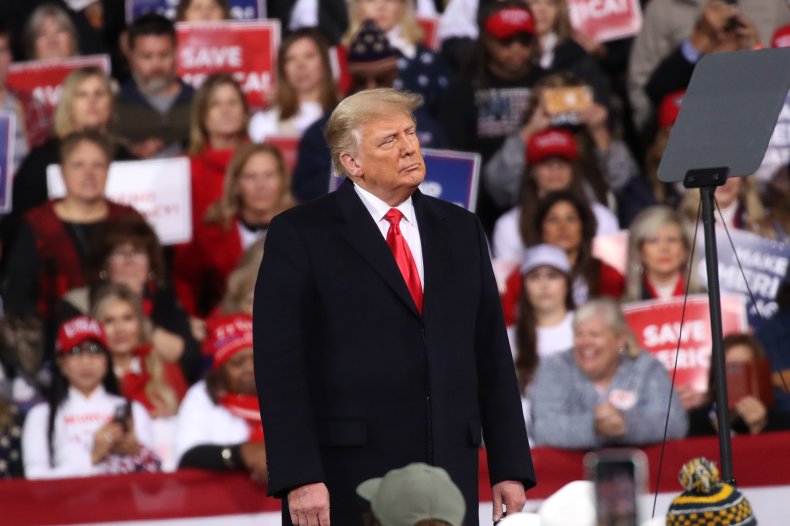 O'Donnell commented, "He's gone from telling them that they are winners and he's the greatest winner in the world ... telling them they're gonna get tired of winning.... and he switches that now in his very first public speech really after losing the election by saying, 'We are all victims.'"
O'Donnell then asked Mary Trump, as a psychologist, how she thought Trump's supporters might be processing his new messaging of victimhood.
"It's one of the most extraordinary things about Donald is he has always considered himself somebody who has never been treated properly, even though he's one of the most privileged people on the planet from the time he was born," Mary Trump responded.
"He was born into great wealth. He had everything at his disposal. He was entirely supported for his entire life: His parents and then the media and now the Republican Party. So his politics of grievance are pretty grotesque," Mary Trump continued.
However, she said that the president's "victim" rhetoric is an attempt to strike a chord with his audience, which, she said, also considers themselves as victims of an unfair system due to some liberal, Democratic conspiracy.
"The truth of the matter is, they're all Donald's victims, and it's a way for him to flex his power and demonstrate the control he has over the people he is deliberately misleading," she concluded.
Later in the interview, she said that the president's supporters are so invested in the myth that is Donald Trump that they will go along with anything he says, no matter how contradictory or unfounded because "without him, what are they?"
"They are right there with him feeling just as aggrieved on his behalf," she said, "but also on their own."
In July 2020, Mary Trump published Too Much and Never Enough: How My Family Created the World's Most Dangerous Man, an insider tell-all of the Trump family and Donald Trump's rise from it. The president tried to stop the book's release but was unsuccessful in his attempt.
In one of his most famous campaign speeches in May 2016, Donald Trump told his supporters, "We're going to win so much, you're going to be so sick and tired of winning." During the 2020 campaign, he also said that he would win despite polls forecasting his major loss, adding that he defied polls' predictions in 2016.
However, his public rhetoric has long had themes of victimhood. Though he never explicitly called himself a victim during the Russia investigations and impeachment hearings, Donald Trump repeatedly said he was the target of a witch hunt and a hoax.
During his 2020 re-election rallies, Donald Trump threatened his followers by saying that if he lost, lawless mobs of the radical left would overtake American cities and a Democratic presidency would end the Second Amendment giving citizens the rights to own firearms, painting them as potential victims in a violent culture war and himself as their only possible savior.
Newsweek contacted the Trump campaign for comment.