'Pretty Lame Excuse': Texas Democratic Party Chair Joins Trump In Criticizing Biden's Low-Key Campaign
Texas Democratic Party Chairman Gilberto Hinojosa on Thursday encouraged Democratic presidential nominee Joe Biden to prioritize visits to his state and called the candidate not traveling because of the pandemic a "pretty lame excuse."
"I thought he had his own plane," Hinojosa said. "He doesn't have to sit with one space between another person on a commercial airline like I would."
His rebuke of Biden's low-key campaign echoes President Donald Trump's ongoing criticisms of the former vice president's sedate approach to the election. "Staying in again today," the president said at an event in Atlanta on Friday. "This guy never goes out. It's terrible huh?"
"If I lose to a man who doesn't campaign... I don't know," he added.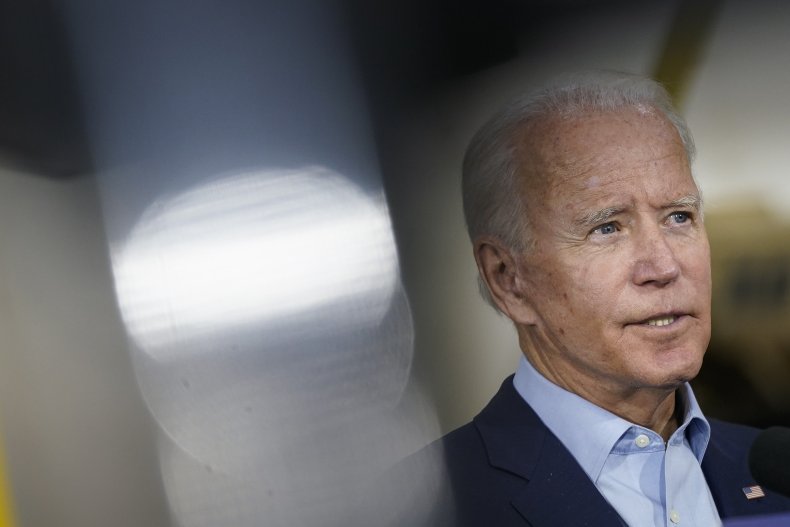 With less than 40 days until November 3, Trump has been grinding out back-to-back campaign events in swing states, sometimes hosting multiple across different states in one day.
Biden has taken a different approach. The Democrat has had roughly 22 days of no in-person public appearances since announcing Senator Kamala Harris as his running mate on August 11, according to an Associated Press schedule analysis.
During that time, Biden held some virtual fundraisers and traveled from his house to attend church. He also left Delaware on Friday to attend the late Supreme Court justice Ruth Bader Ginsburg's ceremony in Washington D.C.
The Democratic candidate's staffers insist that his strategy to remain safe during the pandemic is intentional, and will show voters that, unlike Trump, he won't risk the health of his supporters to get reelected. And while he's still maintaining a lead over the president in most nationwide and swing state polls, some Democrats have expressed concerns about Biden's low-profile campaign.
Hinojosa encouraged Biden to campaign more heavily among the Latino community in Texas and Arizona to increase turnout.
Michigan Democratic congressional candidate Hillary Scholten, who toured Grand Rapids last week with Biden's wife, Jill Biden, said "people would love to see him here."
"That being said, there is a global pandemic," she acknowledged.
Although Biden has rarely been seen in person, his schedule is still packed with virtual online events. But that hasn't stopped Trump from drawing attention to his lack of public appearances. "Did you see he did a lid this morning again?" the Republican said during a rally in Jacksonville, Florida on Thursday.
"A lid is when you put out word you're not going to be campaigning today. So he does a lid all the time. ... I'm in Texas. I'm in Ohio. I'm in North Carolina, South Carolina. I'm in Michigan. I'm all over the place."
Newsweek reached out to Biden's campaign for comment.