'Pretty in Pink' Gets Select Theatrical Rollout for 30th Anniversary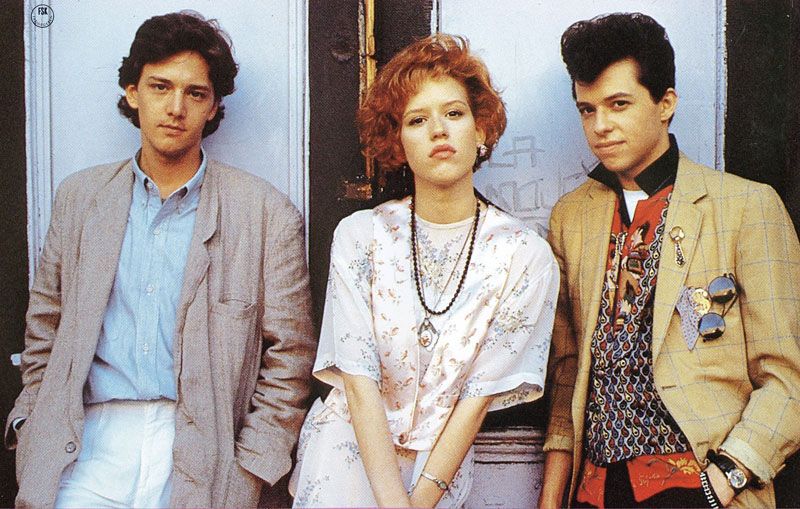 Good morning! Welcome to another day of higher education! Here's a lesson for the early risers: John Hughes's classic 1986 rom-com Pretty in Pink is getting a much-needed nationwide theatrical release ahead of its 30th anniversary on February 28.
The film, considered to be one of the crown jewels of '80s teen movies, stars a duck-tailed Jon Cryer as the fast-talking Duckie and a winsome Molly Ringwald as Andie, an outsider who falls hard for the handsome Blane (Andrew McCarthy). The Chicago Tribune reports that the newly screened flick will boast some bonus features that include the cast talking about shooting an alternate ending (though not the ending itself), and will run Valentine's Day and February 17 at select theaters.
Lonely hearts and Hughes fans alike can snag advance tickets by heading to Fathom Events. Now if you'll excuse us, we're off like a dirty shirt.
Correction: A previous verison of this article quoted The Chicago Tribune as saying that an alternate ending would be featured in the new theatrical version of Pretty in Pink. This article has been amended to reflect that the film has a bonus feature of the cast talking about shooting an alternate ending, but doesn't feature the alternate ending itself.