Measles Vaccine Exists for a Reason (In Case You Forgot)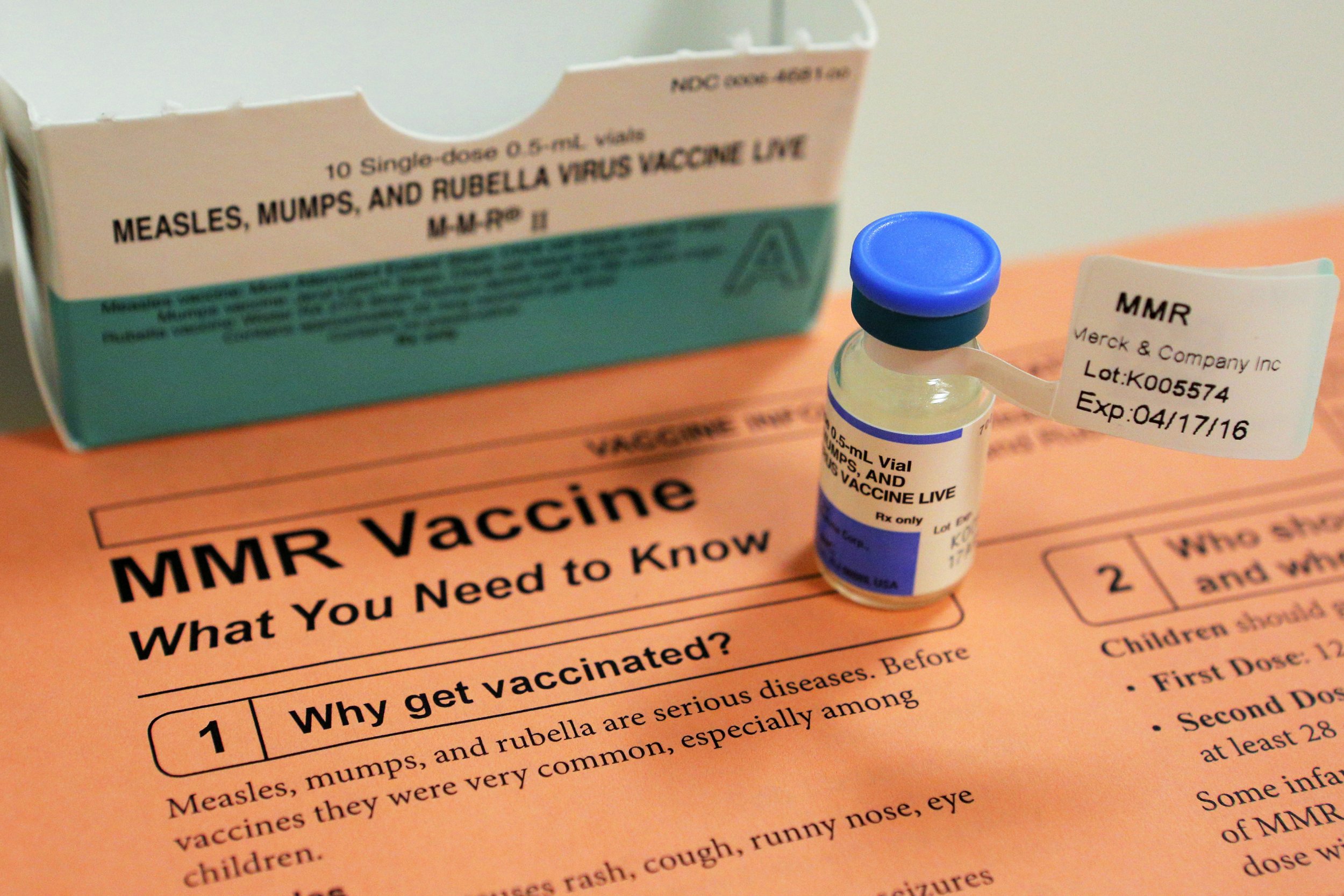 A new study estimates the negative public health consequences and significant economic burden of measles vaccine nonadherence. It suggests that should parents in the U.S. continue to opt out of routine vaccinations for their children, a resurgence of measles will occur, and the virus could spread quickly.
According to the study, published Monday in JAMA Pediatrics, even a 5 percent decline in vaccination rates in the U.S. could lead to what would otherwise be a highly preventable outbreak. It would cause an estimated threefold increase in measles cases nationally for children between the ages of 2 and 11, plus $2.1 million in public health expenses. Expenses covered by this estimation would include personnel wages and salaries, contact tracing, transportation, laboratory analysis, vaccination and overhead. However, the money would not cover costs of illness, loss of productivity to the parent or the hospitalization of sick children and adults, suggesting that the overall cost of an outbreak would be much higher.
"These estimates would be substantially higher if unvaccinated infants, adolescents and adult populations are also considered," the authors of the paper wrote. "We predict that removal of nonmedical (e.g., personal belief) vaccine exemptions for childhood vaccination will mitigate this trend and substantially reduce measles and other infectious diseases in the United States."
To conduct the study, researchers at Baylor College of Medicine and Stanford University looked at public data from the U.S. Centers for Disease Control and Prevention (CDC) on measles-mumps-rubella (MMR) vaccination coverage in children between the ages of ages 2 and 11. The researchers used an existing mathematical model that predicts transmission patterns of infectious disease.
The researchers noted that there are some limitations to the study. For example, CDC data is not always entirely accurate, since the onus is on state, city and county health departments to report cases of the virus to the federal agency.
Currently, 18 states in the U.S. still have laws that permit childhood vaccine exemption for nonmedical personal beliefs. Among them states, all but two provide nonmedical exemption on religious or philosophical grounds.
In recent years, small outbreaks of the virus have occurred in parts of the U.S., introduced when unvaccinated people (especially children) were exposed to infected foreign visitors. A large measles outbreak in 2015 in Orange County, California, spread to Massachusetts, New Jersey, New York, Nevada, South Dakota, Texas and Utah. Health officials traced the source of that outbreak to California; it began when 40 people visited Disneyland in December, during the holiday season. Most were not vaccinated. Officials from the CDC later said that 70 percent of the documented cases throughout the U.S. were a result of California's outbreak.
Last week, the CDC issued a travel alert urging anyone who travels to Europe to be sure they've received the MMR vaccine, since there have been more than 14,000 cases of measles since January 2016.
Measles is a highly infectious and potentially fatal virus that is spread easily from person to person, even through coughs or sneezes. Approximately nine out of 10 people who are susceptible and unvaccinated will contract the virus if exposed to someone who is infected. Public health experts have previously suggested that herd immunity can be achieved when 90 percent of a population is vaccinated, but the new study indicates that this may not be adequate to prevent measles from taking hold in a community.