People around the world are dying today from an entirely avoidable pandemic.
If the World Health Organization (WHO) had been warned of the first sign of the COVID-19 outbreak and quickly and publicly intervened, China wouldn't have been able to suppress the voices of the whistle-blowing Wuhan doctors, and the pandemic might very well have been avoided.
To prevent this type of total systems failure from happening again, we need a better way to stop deadly pathogenic outbreaks in their tracks at the earliest moment. The bad news is that we can't do that under the current global health system. The good news is that the solution is within our grasp.
Timely and accurate information is essential for preventing the spread of pathogenic outbreaks. Until we develop a comprehensive strategy for reliably providing such data, we will all be at unnecessary risk.
Although the WHO as currently configured could have done a better job sounding the alarm about COVID-19, we should recognize that it was neither mandated nor organized to ferret out initial appearances of disease. Unlike national intelligence services that spy on other countries to gain insight, the WHO is a technical health organization that must rely primarily on information voluntarily provided by member states. When that information proves inadequate or wrong, as in the COVID-19 crisis, the WHO is rendered largely unable to do its job.
Casting the WHO aside for these failures and structural deficiencies makes no sense. The world needs an effective WHO now more than ever and there's no realistic alternative. Instead, we must help the WHO become the organization we need it to be.
The first step will be to augment the WHO with the type of surveillance and analytic capabilities possessed by leading national spy agencies, but for the specific purpose of uncovering disease outbreaks when it's early enough to contain them.
Our spy agencies have the expertise to blend intelligence collection and analysis, the review of open source materials, input from science and medical professionals, and on-site data to arrive at comprehensive but detailed and specific insights—exactly what is now missing in the public health context. If we could employ that type of expertise in a new public health surveillance system, such a system might be able to sift through massive amounts of publicly available information to glean insights by monitoring activity at certain hospitals, check out spikes in certain drugs or medical supplies, or run AI tools to scan social media posts about friends or relatives getting sick. Far less often, the system might need to rely on more aggressive techniques, for example, to uncover secrets such as a local health official's confidential report to central authorities.
Of course, nations aren't going to allow an affiliate of the United Nations to snoop on their own countries even for a good purpose. We therefore need a more acceptable way of ensuring that the necessary intelligence can be collected. A creative global intelligence-sharing network working alongside and supporting the WHO could address this critical need in a more achievable way.
A logical place to start is the "Five Eyes" intelligence alliance among Australia, Canada, New Zealand, the United Kingdom and the United States. Founded in the aftermath of World War II, the informal intelligence alliance has successfully expanded its mandate to include cybersecurity and counterterrorism. Pandemic surveillance would be a logical extension. Israel, Japan, France, Germany and others have at various times wanted to join the Five Eyes and would almost certainly jump at the chance of joining a Five Eyes Plus pandemic surveillance network.
An expanded Five Eyes alliance of like-minded governments would be helpful, but it won't be sufficient. As the pandemic clearly demonstrates, we require an integrated global pandemic surveillance and response system to keep us safe. There's no escaping the fact that China—home to one out of every five people on the planet—would need to be part of this system.
Given the growing tensions between the United States and China, however, it's hard to imagine the world's two greatest powers coming together just when they are so dramatically pulling apart. But as crazy as this may seem, we've seen this type of collaboration before. Even at the height of the Cold War, the United States and the Soviet Union worked together to prevent the proliferation of nuclear weapons—not as an act of peace-making but as an investment in mutual self-preservation.
Using as models some of the European counterterrorism intelligence sharing vehicles set up after 9/11, some of which involve countries that rarely see eye-to-eye, the United States and China should take the lead in crafting a framework for a global pandemic intelligence integration unit. Some of the cooperation problems encountered in the counterterrorism arena—such as differing philosophical approaches to the underlying problem and reluctance to share the confidential "sources and methods"—should be much more manageable for the limited, and more closely aligned, purpose of pandemic surveillance.
The second step in the solution is giving the WHO the tools to do something with the information generated by this new multilateral intelligence sharing arrangement. The WHO could be empowered to define pandemic threat levels from low to high. When a pre-designated threat tripwire is hit, the finding could automatically be referred to the WHO leadership and all U.N. member states. This would then trigger the deployment to the designated pandemic hot spot of a WHO rapid response team, which would begin coordinating an emergency response alongside local authorities. The glare of world opinion would make it difficult for a country to stymie the WHO's efforts. If it tried, this interference would be referred immediately and automatically to the U.N. Security Council.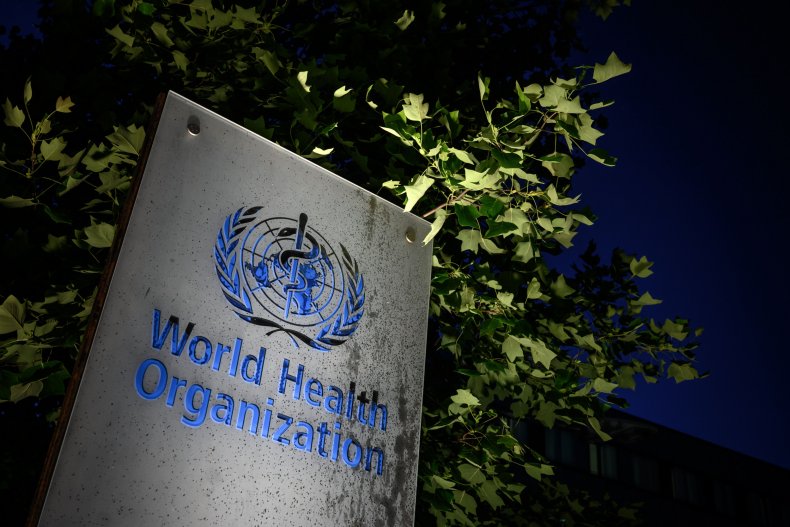 This model for global intelligence sharing and mandated international response capabilities may seem idealistic, especially now that President Donald Trump has announced United States is cutting ties with the WHO, but there is no other practical option. The status quo is today causing hundreds of thousands of unnecessary deaths and putting millions of lives at risk. Undermining the WHO at this great moment of need will only cause more unnecessary death.
The pandemic is making abundantly clear how completely our current system has failed. With sufficient boldness, creativity and courage, we now have a unique opportunity to protect ourselves and our children from an even worse disaster.
Jamie Metzl is the founder of OneShared.World, a member of the World Health Organization international advisory committee on human genome editing, and author of Hacking Darwin: Genetic Engineering and the Future of Humanity. @jamiemetzl. Glenn S. Gerstell is a senior adviser at the Center for Strategic & International Studies and served as the general counsel of the National Security Agency from 2015 to 2020.
The views expressed in this article are the writer's own.