Preventing Present-Day Stress Disorders: How Can Leaders Help?
How to help your employees stay mentally healthy during the pandemic.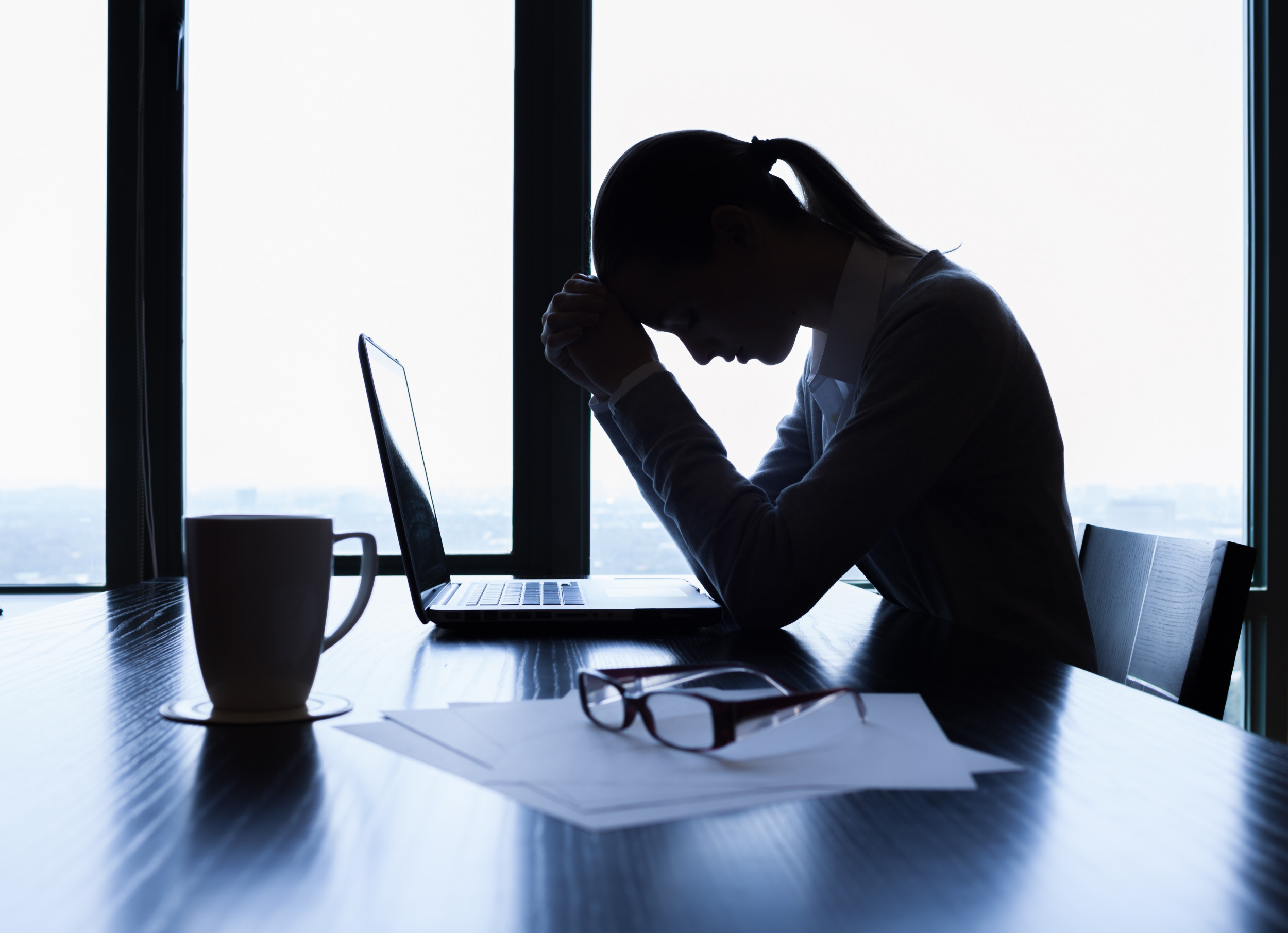 Leaders facing a national crisis are doubly challenged. They find themselves in the same crisis as the people they lead, needing to manage their own stress reactions while being expected to offer safety guidance, reassurance and direction to their employees.
When leaders become singularly focused on solving the most threatening problem at hand, such as the COVID-19 pandemic, they often lose sight of opportunities to reduce what I refer to as present-day stress disorders (PDSD) for employees.
Empathy plays a key role in how leaders express and comport themselves during a crisis. Finding support for themselves and implementing self-management techniques is critical for leaders to guide organizations with perspective and composure.
While leaders instinctively focus on "doing the least harm" in a crisis, a more successful approach is "doing the most good." With the benefit of hindsight, how do leaders ensure they do not let lessons learned from the COVID-19 crisis go to waste but rather use them to help prepare for future crises?
If a leader is unable to maintain perspectives from multiple stakeholders' points of view during a major crisis, it may jeopardize everyone in the organization. For example, focusing solely on patient safety and losing sight of health care workers' safety and perspective puts the employees who take care of patients at risk, thus jeopardizing patients, physicians and nurses, and the institution's safety and reputation.
A helpful exercise for leaders in a crisis is to shift from a top-down perspective and turn around and look through the lens of the workers the organization needs to manage the crisis.
Leaders who view employees as functions that need to perform duties during a crisis risk the loyalty and cooperation they would accrue if front-line workers were treated as people who feel vulnerable in a crisis.
Early in the pandemic, when little was known about COVID-19 and health care workers feared for their lives, some health care systems threatened workers with the loss of their jobs and rescinding bonuses (that had already been earned) if the workers did not come to work. Single parents whose day care centers closed were faced with the impossible choice of leaving children home alone or risking their jobs if they did not go to work. This type of moral distress is corrosive to a person's sense of self and can lead to not only burnout but also serious psychiatric disorders.
Threatening tactics only serve to increase anxiety, panic and a sense of unfairness, thus piling onto fear and creating unnecessary levels of stress. When leaders issue threats across the board instead of openly recognizing the risks of coming to work, appreciating employees' concerns and having staff available to listen to employees with legitimate fears, the resulting communication gap can add outrage to fear.
Based on my research, the four foundations for reducing employee PDSD include the following:
1. Prioritize employee safety just as much as the patient, customer, client or industry's end-user safety.
2. Include mental health professionals on communications teams to ensure all messaging is examined from multiple perspectives and conveyed with care and compassion before it is sent out.
3. Ensure a sense of community and belonging. I'm told that some companies whose CEOs or managers communicated directly with employees reported high employee engagement even during the COVID-19 surges. A caring phone call from CEOs to managers, modeling and expecting them to check in with their teams, shows that employees are seen as people, not cogs in the wheels of the organization. Regular town halls help many employees feel connected, but individual outreach by leaders is personally meaningful. "Warm lines" that stressed employees can call to reach support staff at some hospitals are deeply appreciated.
4. Encourage mental health support. Destigmatizing mental health issues and openly encouraging employees to seek support from multiple professional and community resources signals that employee health and wellness are top of mind in an organization. Providing forums where employees come together in a safe place and unburden themselves from the emotional labor of taking care of so many sick and dying patients can help to prevent PTSD — an effort that's especially important considering that healthcare professionals are facing an increased risk of suicide.
It's common to hear people talk about having PTSD from the COVID-19 pandemic. If leaders take steps now to minimize symptoms of PDSD, perhaps that can lead to fewer diagnoses of acute stress disorder (ASD) and PTSD in the future.
To be sure, leaders are not responsible for people who develop symptoms due to underlying psychiatric or physical conditions. But the way they manage themselves and their employees and show compassion during a crisis can go a long way towards minimizing present-day stressors. Having systems in place for caring communication and support before crises hit may help to minimize the devastating effects. It is crucial that the safety and mental health of people who make organizations run is prioritized.