Price Hikes Have Americans Abandoning Car, House Purchases: Survey
Americans are putting off purchasing new cars, homes and more due to rising prices, according to a new survey.
Morning Consult's economic outlook report found 51 percent of U.S. adults abandoned the idea of buying a new vehicle, whether it be a car or SUV, last month and said price hikes were a major inhibitor. Half of Americans also stopped considering purchasing a new home or apartment for the same reason.
"While these categories are known to be supply constrained, it is affordability—not availability—that is limiting demand," the report stated.
John Leer, Morning Consult's chief economist, told Newsweek that Americans are pulling back spending in categories that are discretionary in nature.
"The prices of those goods are particularly elevated right now," he said. "Used cars are crazy high. So it's not surprising to me that you see a lot of consumers who are thinking about buying these goods, saying, 'Wait a second, maybe it's going to pay for me to hold off on them. Maybe not only will my finances be in a better shape, maybe the prices of those goods will actually come down in the future.'"
The findings come as inflation hit a 40-year high in January, according to the Department of Labor's Bureau of Labor Statistics, with the consumer price index rising 7.5 percent compared to a year ago. Polls have consistently shown inflation to be a top concern for Americans, with many blaming the Biden administration.
Many Americans also considered going out to eat or ordering takeout, buying gas or furniture, but stopped themselves, according to Morning Consult's findings. A third of adults even said they thought about buying groceries, but didn't follow through because of price increases.
A majority of all adults said they are "very concerned" about inflation, up from 9 percentage points from June of last year.
"We know that consumers still expect inflation to run roughly just over 6 percent over the next 12 months," Leer said, who noted that certain groups, such as rural Americans or older individuals, are getting hit harder by inflation.
Federal Reserve chair Jerome Powell told lawmakers on Thursday that the Russian invasion of Ukraine could stoke inflation even higher. The global energy market is already reeling from the conflict, causing an increase in gas and oil prices.
"Commodity prices have moved up—energy prices, in particular," he said when asked about the economic repercussions of the conflict. "That's going to work its way through the U.S. economy. We're going to see upward pressure on inflation, at least for a while."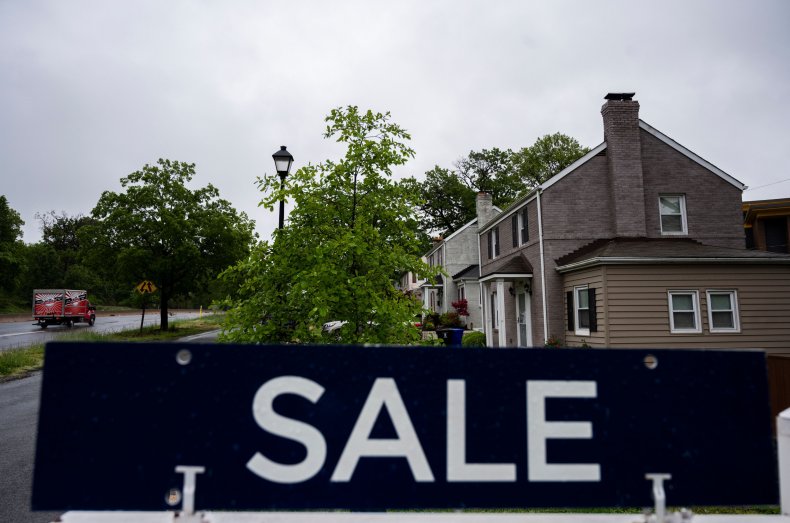 President Joe Biden on Friday said the new jobs report from the Department of Labor showed the country can tackle inflation.
"While we must tackle head on the challenge families are facing with rising costs, today's report underscores that the United States is uniquely well positioned to deal with the challenge that inflation has posed across the world as we recover from the pandemic," he said in a statement.
The jobs report showed 678,000 jobs added in February, with the unemployment rate dropping to 3.8 percent. The increase in payrolls was the biggest since the summer, and exceeded forecaster's expectations.
Morning Consult surveyed 2,210 U.S. adults between February 17 and February 19. The poll's margin of error is plus or minus 2 percentage points.
Update 03/04/23, 4:15 p.m. ET: This story was updated with more information and background.