Donald Trump, Tom Price and the Destruction of Obamacare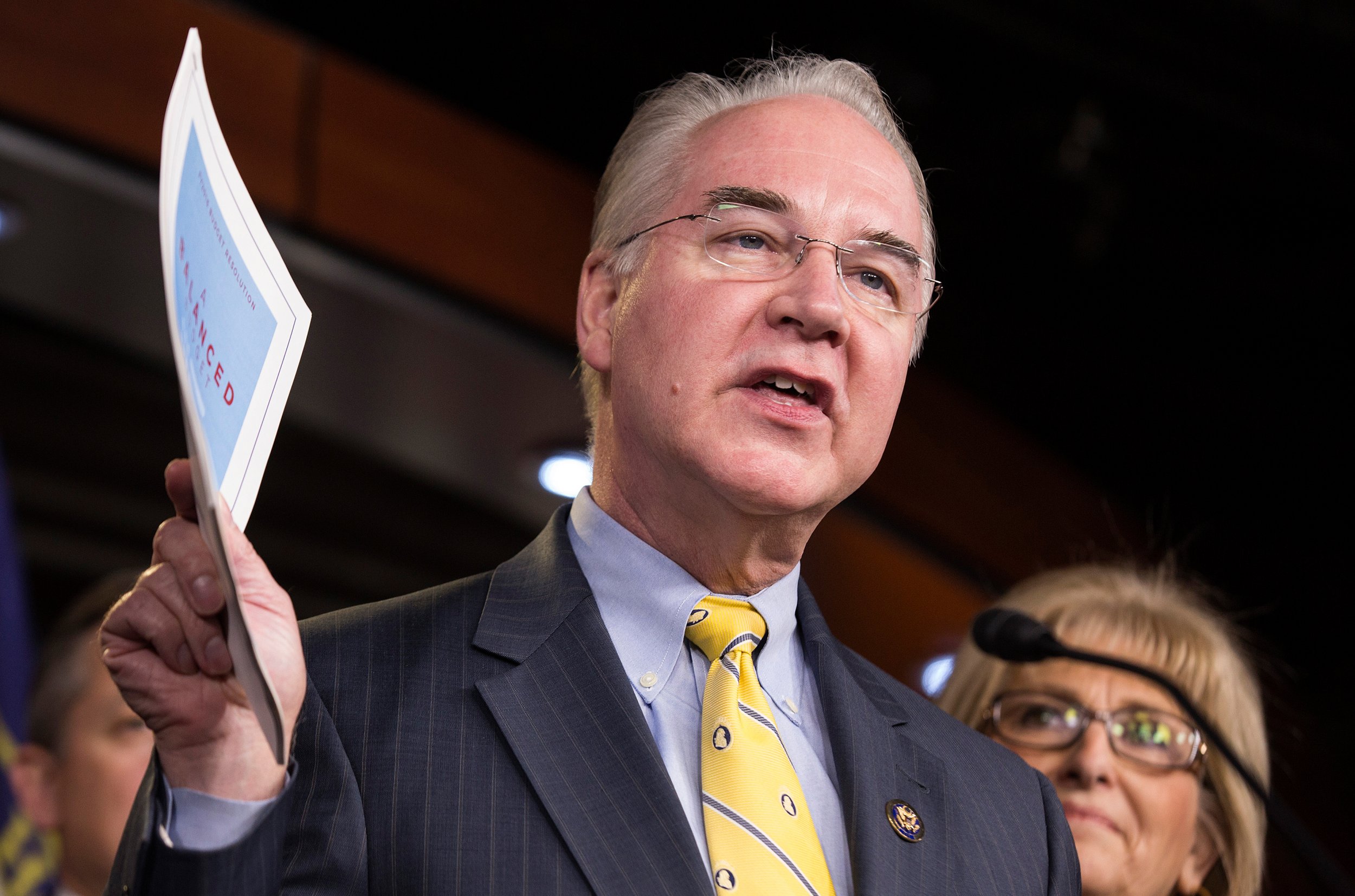 Republicans have begun the process for repealing the Affordable Care Act, the healthcare law better known as Obamacare. But they don't even need to follow through with their repeal to destroy the measure's signature healthcare marketplace. Once he's confirmed, Donald Trump's nominee for Health Secretary, Congressman Tom Price, could unravel the marketplace, himself, with no help from Congress.
Related: U.S. House Takes First Steps Towards Obamacare Repeal with No Replacement Ready
It's just one of many levers Price, who begins his confirmation hearings before the Senate today, can pull to dismantle Obamacare once he's installed as head of the Department of Health and Human Services (HHS). And the ramifications could be widespread, from collapsing the individual insurance market to eliminating no-cost birth control.
Price's power stems from the fact that the Affordable Care Act is "sprinkled with directions … that the secretary shall do this or that," says former George W. Bush Health Secretary Mike Leavitt. "You just can't legislate in that much detail" he explains, so lawmakers left it up to the HHS and other executive branch regulators to hash out the details. But any rules that the past two health secretaries have implemented can just as easily be undone by the incoming secretary. In fact, that's an integral part of the GOP's plan. In his weekly press briefing last week, House Speaker Paul Ryan promised a "step-by-step process" to undo Obamacare. "Some of these steps will be taken by Congress. Some of these steps will be taken by the incoming Trump administration, and after he is confirmed, HHS Secretary Tom Price," Ryan said.
Newsweek subscription offers >
Two areas of the law, in particular, look ripe for a reversal by executive action. One is the individual mandate, which requires Americans to purchase insurance if they're not already covered by their employer. It's been an unpopular provision, which Republicans intend to do away with in their still-to-be-determined replacement plan. But in the meantime, Price could essentially gut the measure on his own.
As Health and Human Services Secretary, Price has broad authority to grant what are known as "hardship waivers," which he could use to lift the mandate for large swathes of people, says Larry Levitt, a senior vice president at the research group the Kaiser Family Foundation. That, Levitt says, could " effectively blow up the individual market," by allowing healthy people to leave in droves, leaving mostly poor and sick people in the insurance pool. To cover those costs, insurers would have to raise premiums, creating the sort of "death spiral" Obamacare critics keep warning about.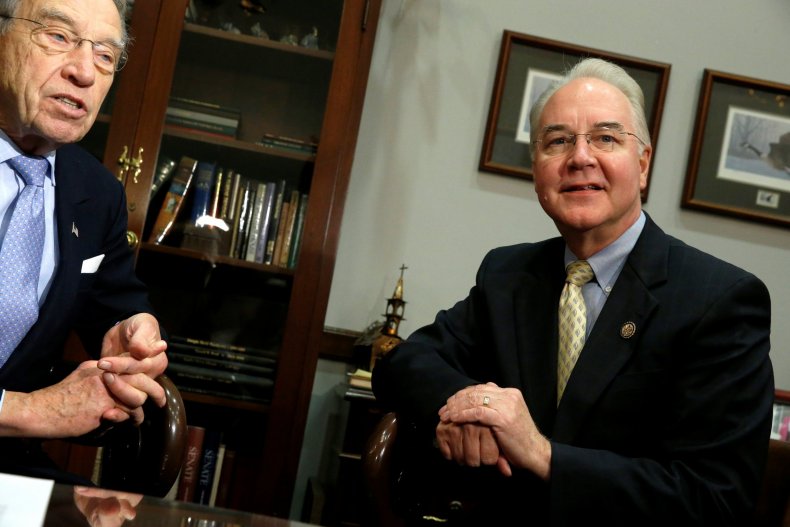 House Republicans are eyeing Price's ability to expand the hardship exemption. But Leavitt, the former health secretary, argues it would be better if Congress eliminated the individual mandate through legislation, rather than leaving it up to the executive branch. Doing so would allow Republicans to better mitigate the fallout, rather that let the marketplace collapse with no replacement or transition period.
Newsweek subscription offers >
But there are plenty of other changes to the law Price can make that would avoid a collapse of insurance markets, while still scoring points with the repeal now crowd. In particular, Republicans are looking for Price to reign in some of the law's benefits requirements that insurers find onerous. "That's a place where Tom Price is going to make a huge difference for America as it relates to their ability to buy more tailor-made insurance," GOP Senator Bob Corker told reporters at a breakfast earlier this month. But any move to curb benefits Americans are now getting for free will no doubt prove controversial—particularly birth control.
Under Obamacare, all health plans offered on the healthcare exchange or private market had to include a set of ten so-called "essential benefits," including maternity care, hospitalization and prescription drugs. But the law left the details for what those benefits should include up to HHS. Now, under Price, "t hey could give states much more latitude in determining the details," says Levitt of the Kaiser Family Foundation, making the requirements far less stringent. Similarly, Obamacare mandates almost all health plans—including those provided by employers—to cover preventative benefits with no out-of-pocket costs. Among them: contraception.
Republicans have long fought the contraception requirements in the healthcare law on religious grounds, and Price would have plenty of conservative allies if he sought to rein in or altogether erase it. But he could also face a backlash from American women. Studies have found nearly 90 percent of women of childbearing age use some form of birth control, which depending on the method, can be expensive—hundreds of dollars a year for birth control pills and up to $1,000 for an intrauterine device, according to estimates from Planned Parenthood. Levitt says the preventative benefit requirements is one of the broadest mandated by Obamacare—only so-called "grandfathered plans," which were purchased before the Affordable Care Act was passed in 2010, are exempt. So "if the contraceptive benefit was scaled back or eliminated that would effect a very large number of women," he says.
Price's ability to undo chunks of Obamacare is only the start in terms of his power over health laws. In the same way a Democratic Congress left it to Obama's Health Department to write up the Affordable Care Act's fine print, any replacement plan Republicans come up with will give Price and his officials the lead role in drafting and implement the details of the law. As former Secretary Leavitt observes, " The details really make a difference."
Donald Trump, Tom Price and the Destruction of Obamacare | U.S.