Pride 2019: How Celebrities Are Standing Up for LGBT Rights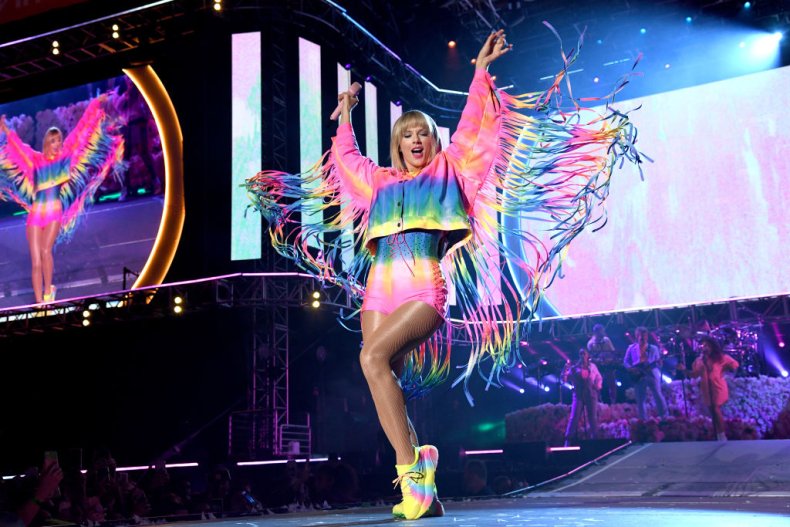 Pride is in the air. From marches in the streets to companies putting out special Pride collections, people are sharing messages of LGBT rights, inclusion and love in all sorts of ways. Guess what? Celebrities are getting in on the fun.
This year's Pride marks the 50th anniversary of the Stonewall riots and the very first "Gay Power" demonstration in New York's Washington Square Park in 1969. That first Pride saw 500 people take to the streets, now people across the globe gather to show their support for equality.
Some celebrities joined a Pride march, others posted their support online and others went political. Here are some of the highlights from the major celebrities recognizing Pride this year.
Charlize Theron
Charlize Theron marched in LA's Pride on June 9.
Meghan Markle & Prince Harry
The official account of the Duke and Duchess of Sussex recognized Pride month by spotlighting LGBT organizations. In the caption, they wrote, "We stand with you and support you. Because it's very simple: love is love." Organizations highlighted include the Human Rights Campaign, PFLAG, the Trevor Project and It Gets Better. One of the photos in the grid features Harry's mother, Diana, meeting with people with HIV/AIDS.
Taylor Swift
Not only did Swift release what is likely to become a gay anthem, "You Need To Calm Down," the singer also posted her letter to Senator Lamar Alexander, urging him to support the Equality Act, which would add non-discrimination protections for LGBTQ Americans in the workplace, housing, hospitals and many other places. She wrote, "Let's show our pride by demanding that, on a national level, our laws truly treat all of our citizens equally."
Jesse Tyler Ferguson
Modern Family's Jesse Tyler Ferguson's responded to President Trump's tweet celebrating Pride by telling the president, "You can't celebrate us during pride & reject us the rest of the year."
Lisa Vanderpump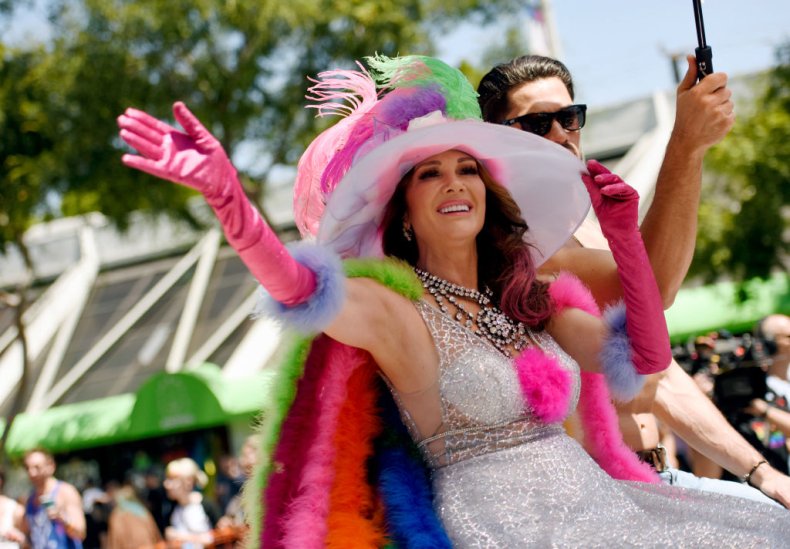 The Real Housewives of Beverly Hills star rode through LA's Pride.
Lizzo
It's all in the eyes. The "Juice" singer used her eye makeup to share a message of Pride.
Ben Platt
The Tony award winner for Dear Evan Hansen recognized Pride through a #tbt, posting a childhood picture of himself in a dress.
Ellen Page
The Tales of the City actress posted an intimate Pride picture with her new wife, Emma Portner.
Paula Abdul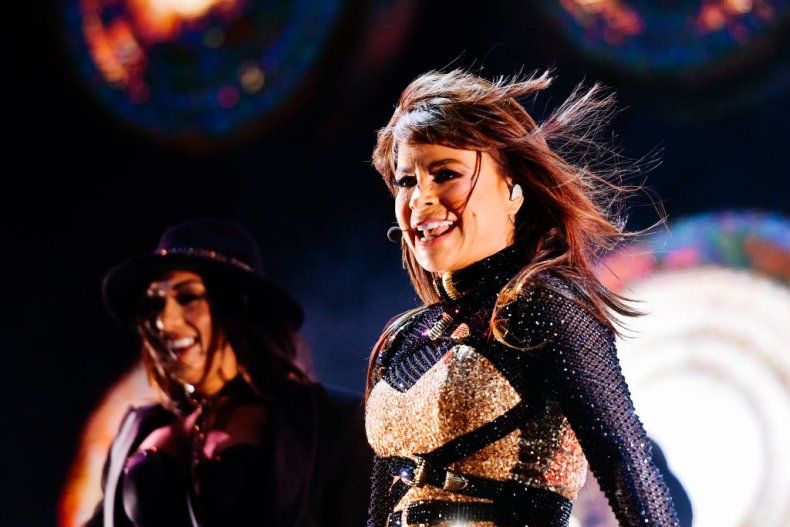 Paula Abdul was the featured artist at this year's LA Pride.
Mariah Carey
The singer turned Pride into a merch opportunity, promoting the sale of her Mariah Carey branded Pride apparel.
Halle Berry
The Oscar-winning actress posted an artistic shot to Instagram to show her support, writing in the caption, "Standing tall for everyone to have the right to live and love out loud!"