Pride Around the World: Sao Paulo LGBT Community Has Become One of the Biggest on the Planet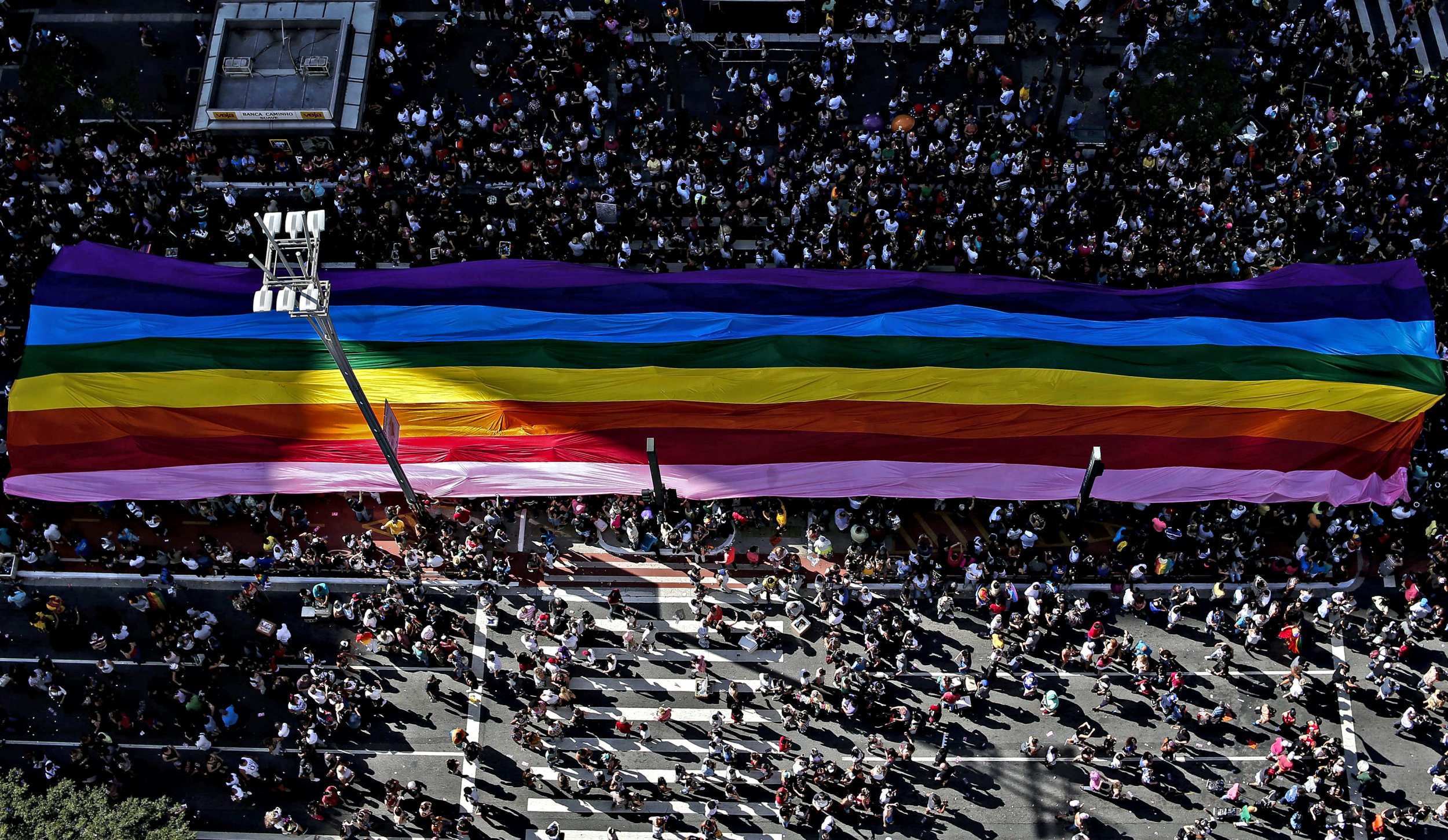 Hundreds of thousands of people gathered in Sao Paulo to celebrate LGBT pride over the weekend at a time when Brazil confronts startling statistics about homophobic violence in the country.
Crowds of people who had traveled from all over the country marched next to a giant rainbow flag, the worldwide banner of the LGBT community, along one of the Sao Paulo's main avenues on Sunday.
While authorities did not release any official figures, organizers said they expected 3 million people—making the march one of the largest in the world, even larger than San Francisco, which still attracts around 1.8 million people.
Brazil's first pride parade took place in Sao Paulo on June 28, 1997 with the goal of increasing visibility of the gay community in the Catholic-majority country. More than 2,000 people congregated under the slogan "We are many, we are everywhere and in all professions".
This year's march rallied around the threat of religious fundamentalism to secular values and civil rights, with the slogan: "Regardless of our beliefs, no religion is law! Together for a secular state!"
"At the National Congress, the debate over the criminalization of sexual orientation and gender identity discrimination is fraught with attacks by conservative religious lawmakers. The same thing happens in the debate about same-sex marriage," the march organizers said in a statement ahead of the parade, accusing conservative lawmakers of attempting to overturn the separation between state and religion.
While other Brazilian cities, including Rio de Janeiro, host yearly pride parades, Sao Paulo's remains the biggest and the most well-known in the Latin American continent. By 2006, the Sao Paulo pride parade was considered to be the world's largest and was included in the Guinness World Record book, although the organization excluded the event from 2008 onwards due to lack of reliable and exact participation numbers.
Regardless of the actual size, the dating app Grindr awarded the Sao Paulo pride with the title of best parade in 2012.
The city can also boast the record of the first Museum of Sexual Diversity in Latin America, and is one of the only places in the world with such a strong focus on honoring and preserving the LGBT community's cultural and socio-political heritage.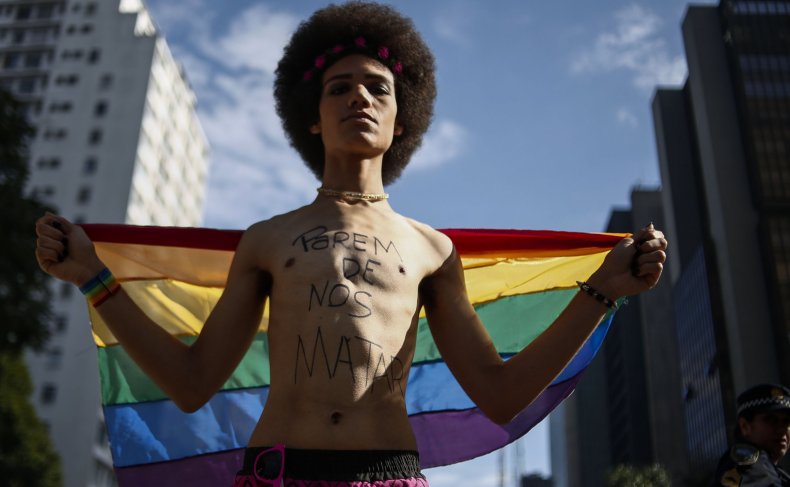 But despite the seemingly gay-friendly atmosphere, Brazil continues to confront a worrying increase in anti-LGBT violence.
According to the campaign group Grupo Gay da Bahia, which compiles an annual report, 44 percent of the world's anti-LGBT violence occurred in Brazil in 2013, when 292 LGBT people were murdered. In 2016, the group recorded 343 murders of homophobic, biphobic or transphobic violence, one every 25 hours.