Pride London: Mayor Not Allowed to Wear LGBT Slang T-Shirt to Parade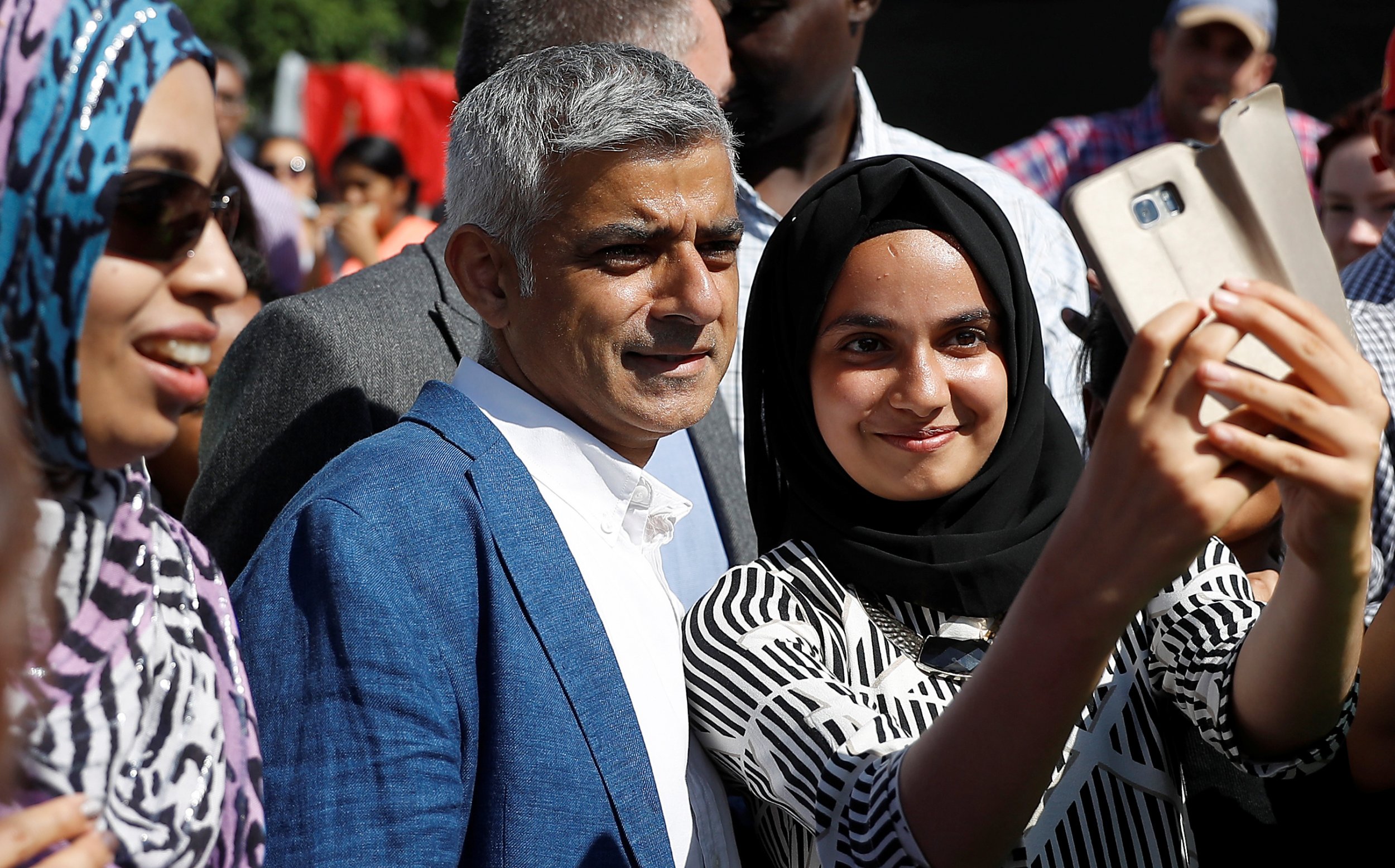 London's left-wing mayor Sadiq Khan has joked that he wanted to wear a slang T-shirt he was gifted for the city's pride parade last year, but his advisers told him not to.
At a reception for London's LGBT community—reinstated by Khan after almost a decade—the mayor spoke about his 2016 experience of becoming the first London mayor to lead a pride march. Khan said he'd been offered a novelty T-shirt bearing the slogan "MASC" (slang for "masculine"), Pink News reported.
"I thought when I was offered this, I should wear this, and I was advised not to wear this last year," Khan told the reception Tuesday, holding up the T-shirt, which has a cartoon of the muscle-bound character He-Man from the comic book series He-Man and the Masters of the Universe, popularized by the kids television show.
Khan joked that advisers had to prepare him before the parade. "They said, 'Sadiq, it's your first pride in London march, and you're just an innocent Muslim boy from South London.
"You're going to see things that will shock you. You're going to see costumes being worn that will shock you. And you're going to be offered things.... And my advice to you? Say yes to some, and say no to others.' "
Khan was elected mayor in May 2016 and leads London's regional government, police force and fire services and acts as a political figurehead for the city. He is the first Muslim to lead a major western capital, and is a member of the center-left Labour Party, currently the main opposition party to the Conservative-led central government.
Khan also used the event to voice his support for LGBT rights in the U.K. "I don't want to be tolerated," Khan said. "Nobody should be tolerated for their sexuality or their ethnicity or their faith, or because of who they are."
"You should be celebrated and respected and embraced," he added.
London's pride parade takes place on Saturday, starting at 1 p.m. local time, along a 1.4 mile route through the center of the city.
Organizers say it is the biggest event yet. More than 300 groups are anticipated to march.