NYC Pride March: Route, Road Closures and Everything Else You Need to Know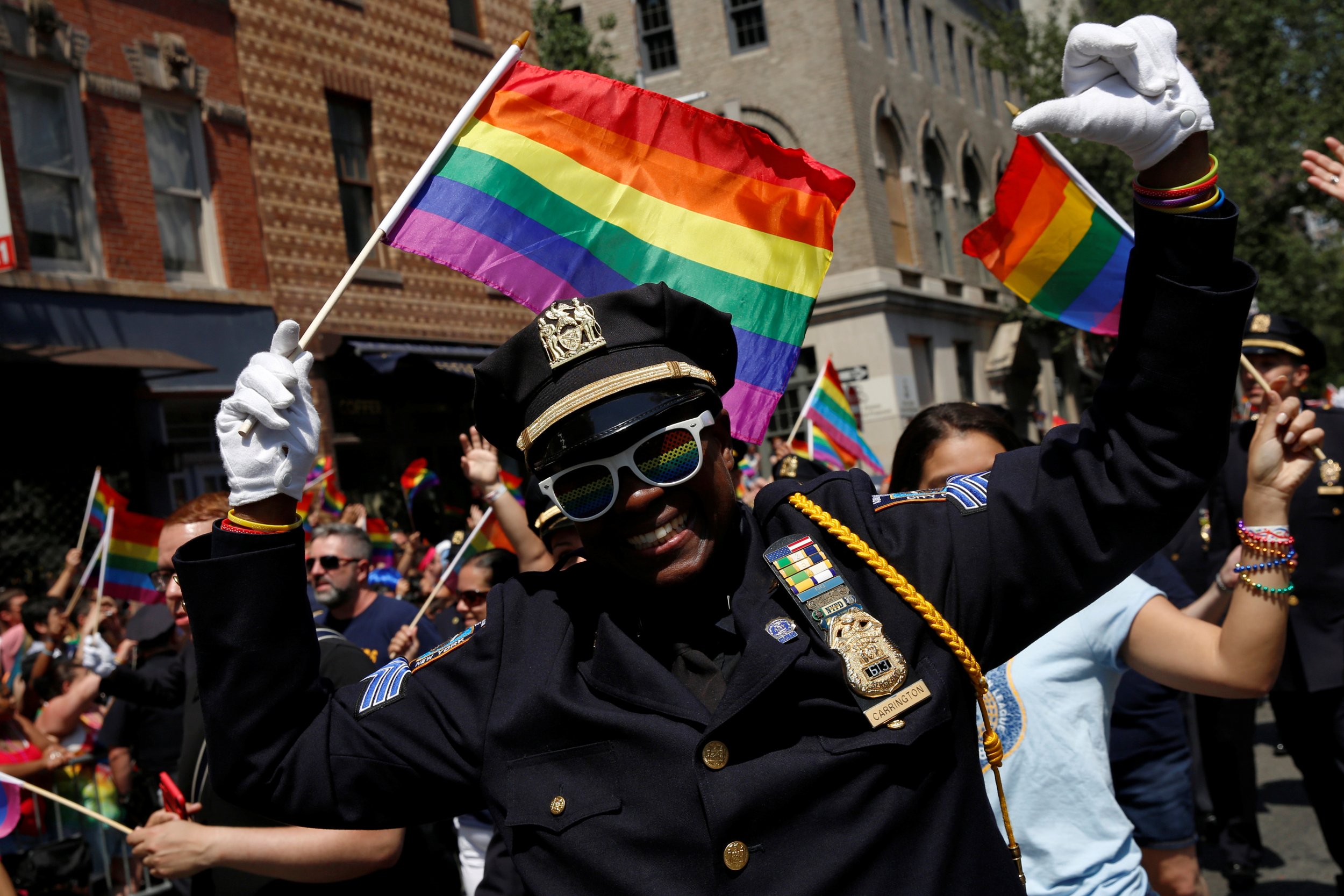 Roughly 2 million people lined the streets of New York City last June to watch, honor and cheer on participants in the Big Apple's largest Pride March ever. Only a few days had passed since a gunman in Florida killed 49 people in a gay nightclub on its Latin night, and Americans turned out en masse to support the LGBT community—especially the 37,000 people who joined together to put on the colorful NYC parade.
The year before, revelers had a happier cause for celebration: The Pride March took place just after the Supreme Court struck down bans on same-sex marriage. The mood both in New York and nationwide was jubilant, with event organizers excitedly touting a "Pride that will go down in the history books."
This year, however, things may be a little different. Republican Donald Trump is president, and his party's stance on LGBT rights issues like bathroom access has already inspired Los Angeles to turn its parade into a Resist March. There may be echoes of that in New York City on Sunday.
"There's a lot of uncertainty that people are feeling," NYC Pride March director Julian Sanjivan told AMNY. "We must come together and feel, 'This is who we are, and we are proud of being who we are.'"
If you want to join the marchers and spectators spreading the message and advocating for equality, here's what you need to know.
Start time: The parade starts at noon Sunday at the intersection of Fifth Avenue and 36th Street. Attendance is free.
Theme: We Are Proud, which, according to a news release, "speaks to the LGBT community's unwavering ability to rise and be proud, even while under attack by a hostile political environment."
Route: The procession will head down Fifth Avenue, pass the entertainment stage at 25th Street and hang a right when it reaches 8th Street. The judges stand is along Christopher Street, and the parade itself ends at Greenwich Street.
Road closures: Streets closed between noon and 7 p.m. ET Sunday include 36th-40th streets between Sixth and Park avenues; 41st Street between Fifth and Park Avenue; and Bleecker Street between Christopher and West 10th streets, according to the transportation department. See a full list of streets shut down here.
Live stream: Can't make the event in person? Check out ABC 7, which will feature the march live between noon and 3 p.m. ET.