Pride Month 2018: When Does It Start? History, Parades, Events
Every year during the month of June, the LGBTQ community celebrates and is celebrated in honor of the Stonewall Riots that took place in June of 1969. The riots are frequently used as the marker for the start of the lesbian, gay, bisexual and transgender movement.
On June 28, 1969, police raided the Stonewall Inn in New York City, a bar that catered to and provided a space for members of the LGBTQ community. While the practice was fairly common, that night people fought back, according to GLAAD. The protest created a national movement of activism and protests nationwide for the equal treatment and protection of members of the LGBTQ community.
Today, a full month is dedicated to awareness and events around the LGBTQ community—but that wasn't always the case. Before there was pride month, there was a pride day that was celebrated on the last Sunday in June each year. Over time, the day turned into a month of events across the country.
Pride Month events offer people in the community an affirming atmosphere to celebrate and "to come together, take stock and recognize the advances and setbacks made in the past year," according to GLAAD.
The month includes a series of events across states and cities in the United States and in other countries around the world. This year parades are planned from New York City to Los Angeles. Washington D.C., Anchorage, Alaska, Boston and Chicago all have parades scheduled to take place this month. Some cities, like London, plan to hold the parades after the month of June: London's parade is July 7 this year.
Rainbows Around the World: LGBT Pride Month 2018 Parades in Photos
In some places, groups also plan pride events for minorities within the LGBTQ community. In the 1990s, black pride celebrations emerged for those who felt mainstream pride events didn't include or represent their experiences. In more recent years, events have been more inclusive of people who identify as a minority group as well as for women who are part of the LGBT community, according to GLAAD.
Other events include picnics, concerts, workshops, memorials and more. Though the month was celebrated and recognized as pride by many for decades following the Stonewall riots, it wasn't until the 90s that it was made official. The General Assembly of the National Education Association passed a resolution in 1995 that officially added Pride Month to a list of other dedicated months, according to the Library of Congress.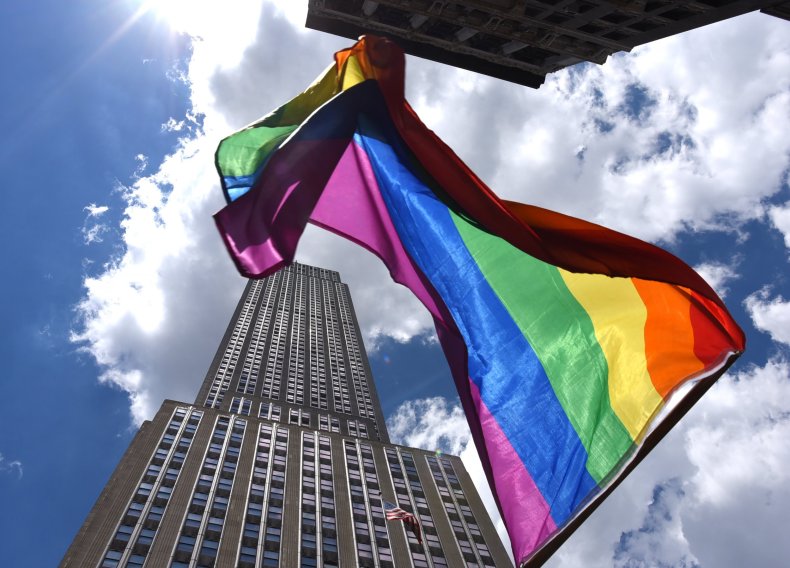 SaveSave
Pride Month 2018: When Does It Start? History, Parades, Events | U.S.