Authorities Investigating Human Remains Found in Texas for Link to Missing Former Priest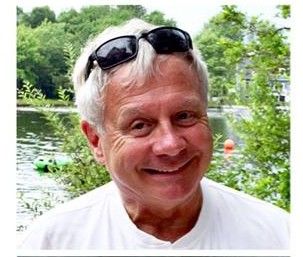 Local authorities and the FBI are investigating the case of human remains found in Willacy County, Texas, in possible connection with a man who went missing from South Padre Island in early August. Those remains were found in a cemetery in Santa Monica, Texas, the Cape Cod Times reported.
One person was arrested in connection with the discovery of the remains and the FBI was taking over the investigation, according to KRGV.
William "Bill" Costello was last seen August 1 at Tiki Condominiums at 6608 Padre Boulevard, South Padre Island in Texas, according to a flyer from the South Padre Island police. Costello owns a 2009 Honda Accord that is a "green/brown" color, according to the flyer.
He weighs about 200 lbs and stands five feet, six inches tall, according to police. He has grey hair and blue eyes. There was no information on what he might have been wearing at the time of his disappearance. The graveyard where the human remains were found is about a 45-mile drive from South Padre Island, which is located on the Gulf of Mexico very near the border with Mexico.
The 71-year-old is a retired priest and served as the pastor at Saint Anthony's Parish in Massachusetts for more than a decade before retiring and moving to Texas, the Cape Cod Times reported.
It's possible that Costello had his dog, a springer spaniel names Grace, with him at the time of his disappearance as well, said the flyer from police. Information that was given to authorities in connection with Costello's disappearance reportedly led them to the graveyard where the remains were found, according to the Cape Cod Times.
Costello was reportedly sued in 2010 along with a former pastor of St. Patrick's in Falmouth, Massachusetts, over defamation. A former priest at the same church named John Harrington sued the two for allegedly false accusations of harassment by Harrington on a student of the church, the Cape Cod Times reported.
The case was dismissed due to the fact that Harrington filed it five years after the incident took place. Harrington then took the case to the supreme court of Massachusetts.
The remains found in the cemetery have yet to be officially identified as Costello pending autopsy results.