California Catholic Priest Had Thousands in Cash Stolen from Parish Collections When He Crashed His Car, Breaking His Hip
A priest who stole tens of thousands of dollars from his parishioners had his secret revealed when he was in a car crash. For more than 25 years, Father Oscar Diaz had been serving in Santa Rosa diocese where he had links to at least seven churches and was currently at Resurrection Parish.
On June 19, he was rushed to hospital after a car accident in which he suffered a hip injury. Emergency services found that in the back of his car were a number of security bags containing a total of $18,305 from parish collections and so they called the police, CBS reported. A further investigation by the diocese found more than $95,000 in his home.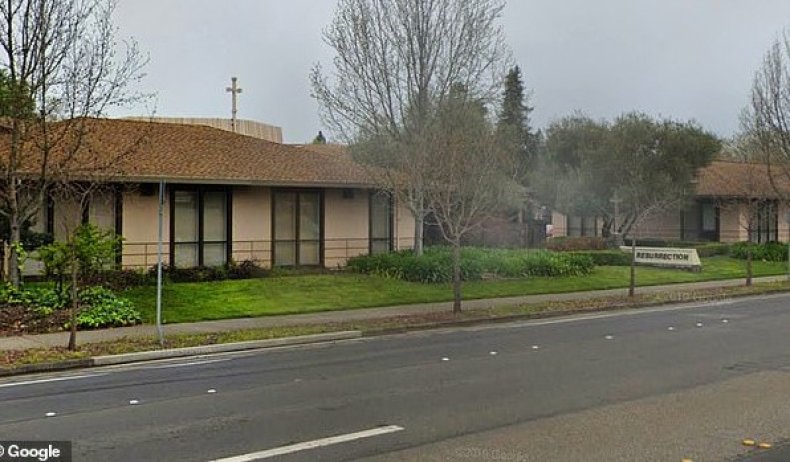 The bishop of Santa Rosa diocese, Robert Vasa, said in a statement that the priest may not face criminal charges because a lack of clear records would make it difficult to pursue a prosecution. However, the diocese would replace the money.
"There is also evidence that money was stolen in a variety of ways from each of the parishes where he had served as pastor," Bishop Vasa said. "I am deeply grieved that this has happened and am deeply saddened that the parishes he was sent to serve have been harmed.
"The full extent of the theft is not known and may never be fully known but the Diocese is committed to determining as fully as possible the extent of the theft from each of these parishes."
Favian Iniguez, a parishioner at the Santa Rosa church, told CBS that he was now going to get a different priest to marry him next month.
"I've known father Oscar Diaz just over 20 years. It's shocking. You know, it's really sad," said Iniguez. "I mean I feel sad, just for hearing how things ended up in the situation he's in right now."
Parish member Lynn Angeles told ABC News: "I just know he is a good man and my thought is, like a lot of us, 'we're not perfect.'"
Another parishioner, Reynaldo Carrasco, told the broadcaster: "It's hard to explain when you hear that, you know? For me, the money doesn't matter. It's the relationship with the people and trust that could be broken."
Also in California, two nuns were arrested last year on charges of stealing more than $500,000 from the school they had worked at and spending it on casinos and vacations.
Sister Mary Margaret Kreuper and Sister Lana Chang had been embezzling funds from St. James Catholic School in Torrance for at least a decade. However, officials from the Archdiocese of Los Angeles told parents and alumni of the school that auditors have not been able to trace all of the money, the Press-Telegram reported.