Rev. James Csaszar: Why Did a Priest Throw Himself Off a Chicago Skyscraper?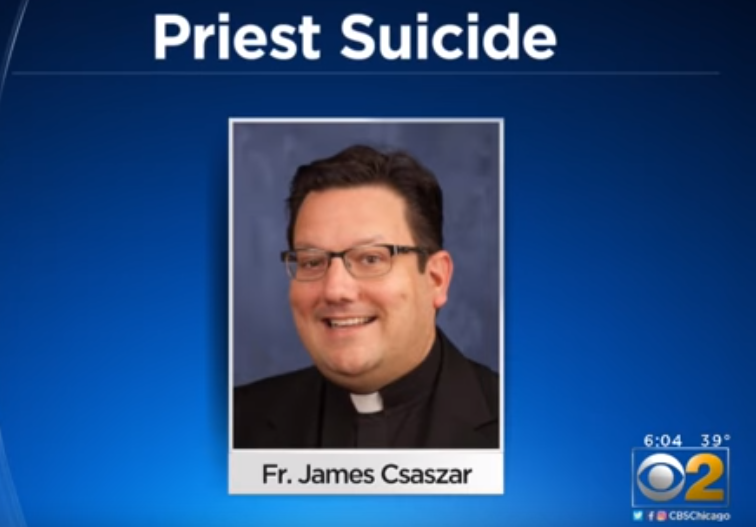 A Catholic priest, who was under joint investigation for "questionable" texts and phone communications with a minor along with possible misuse of church funds, killed himself in Chicago on Wednesday, according to a statement from Bishop Campbell, from a Catholic diocese in Ohio.
James Csaszar, of the Church of Resurrection in the Columbus suburb of New Albany, died at the age of 44 after he jumped from a room at the Aqua Hotel in downtown Chicago. He suffered multiple injuries and the Cook County medical examiner's office determined that his death was a suicide after performing an autopsy on Thursday, according to the Chicago Tribute.
A statement issued by the diocese said that Csaszar was placed on administrative leave in November after officials found "excessive and questionable" text and phone communications with a minor on his phone. Agents also had reason to suspect he misused church funds while he was a pastor at St. Rose of Lima Parish in New Lexington.
After the church internally reviewed the allegations, they contacted the New Lexington police and gave them all the gathered information for review. The Ohio Bureau of Criminal Investigation was conducting an investigation into Csaszar at the time of his death.
"We are reminded throughout sacred scripture that God our Father is loving, merciful, compassionate and forgiving. We also know that in his years of priestly ministry Fr. Csaszar did many good things for the people that he served in his parish assignments. And so we ask that everyone pray for Father Csaszar, his family, friends, and parishioners during this most difficult time," the statement said.
An email was sent from the Chief of New Lexington Police to Special Agent Robert Davis of the Bureau of Criminal Investigation and Identification with the subject line: "inappropriate relationship between Priest and 16yom [year old male]". Columbus's 10TV reported to have obtained a copy of the email.
"You could always talk to him and felt comfortable speaking with him and he was always there to listen to you no matter where he was on the street or what it was," Cheryl Dodson, a local business owner, told the Columbus NBC 4.
"Out of all the Catholic priests I've known and affiliated with, he was one of my favorites," she added.