Latest Priest Kidnapped and Found Dead in Mexico Is 25th Since Country's President Took Office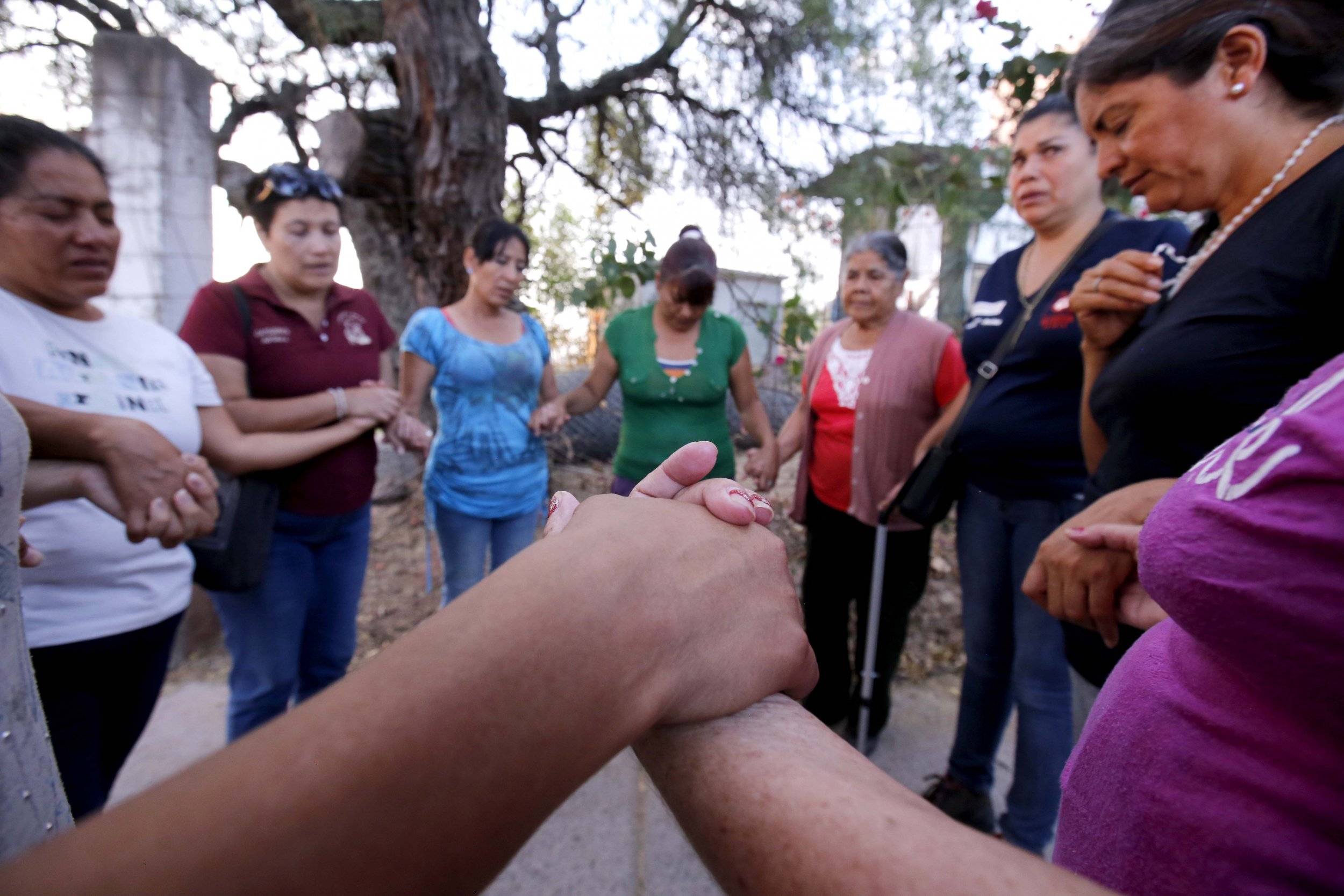 A priest in Mexico believed to have been kidnapped was found dead on Wednesday. The country has seen 25 priests killed since President Enrique Peña Nieto took office in 2012.
Reverend Moises Fabila Reyes, 83, is the third Roman Catholic priest killed or to have been found dead under suspicious circumstances in Mexico in a week, Associated Press reported. Reyes, who served at the Basilica of Guadalupe, died of a heart attack, according to an autopsy.
Reyes's death was confirmed by the Archdiocese of Mexico after his body was reportedly identified by a family member. Relatives reported Reyes was kidnapped to federal anti-kidnapping prosecutors in Mexico City, said prosecutors in Morelos state.
The elderly priest's body was found at the end of a paved street in the neighborhood of Colonia Loma Sur in the city of Emiliano Zapata, in the state of Morelos. According to El Universal, a police report stated that the man's body appeared to have been dragged toward a farm.
"In a few days, Mexico has experienced the worst public safety crises of its modern history. Not only are young people being disappeared and killed, the dimensions of this barbarity has reached all levels of society and the Church has had a 'Black April,'" the Catholic Multimedia Center wrote in an article, according to the AP. "Three priests have died in violent circumstances, raising indignation and concern among bishops across the country."
The Multimedia Center reported that Reyes had been on vacation in Cuernavaca when he was allegedly kidnapped on April 3. The priest's family paid a ransom of over $100,000, but he apparently became sick and died while being held captive.
Two other priests were killed in Mexico during the same week, the AP reported. One priest was shot dead outside of Guadalajara, and the second was stabbed to death in the outskirts of Mexico City.
"It is time to take a hard look at our culture and our society, to ask ourselves how we lost respect for life, for all that is sacred," Mexico's Council of Bishops said in a statement following the deaths.
News of Reyes's death comes on the heels of another gruesome murder to grip the country. On Monday, Mexican authorities said three film students who disappeared last month were beaten, killed and their bodies dissolved in acid.
Officials from the attorney general's office in Jalisco state said two suspects were arrested in connection to the brutal murder, Los Angeles Times reported. Six other suspects are also wanted. The three students' disappearance sparked major street protests in Guadalajara.