Catholic Priest Charged With Stealing Nearly $100,000, Using It on Grindr Dates, Beach House
A Catholic priest in a Philadelphia suburb is accused of funneling nearly $100,000 into a private account and using it on a vacation home, travel and men he met on hookup apps.
Monsignor Joseph McLoone of St. Joseph Catholic Church in Downingtown, has been charged with embezzling more than $98,400. According to the Chester County District Attorney's office, McLoone, 56, diverted from parishioners' donations into a secret bank account he opened in 2011, and misappropriated other funds from church coffers.
Detectives began investigating McLoone more than a year ago, following an internal investigation by the Archdiocese of Philadelphia in 2017.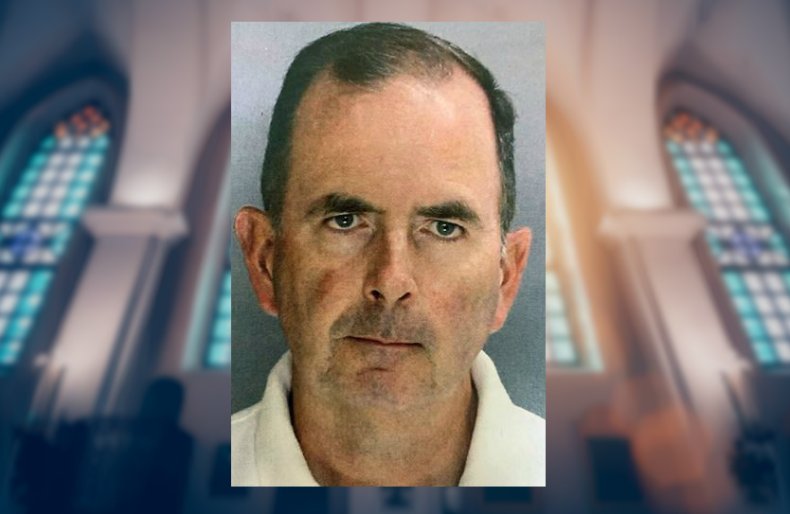 According to court filings, McLoone used the money to pay for dinners, trips and a beach home in Ocean City, New Jersey. He also allegedly gave thousands to men he met on Grindr using online payment apps like Square and J-Pay, including to one man in a New York correctional facility.
When confronted by the Archdiocese, McLoone reportedly admitted to using the church funds to pay for "personal expenses of an inappropriate nature" including "personal relationships" with other men. According to prosecutors McLoone also doubled the stipend he collected for saying mass and performing weddings and funerals.
"Father McLoone held a position of leadership and his parishioners trusted him to properly handle their generous donations to the church," a spokesperson from the Chester County D.A.'s office said in a statement. "Father McLoone violated the trust of the members of St. Joseph for his own personal gain."
McLoone was arraigned Wednesday morning and charged with 18 counts, including multiple counts of felony theft and receiving stolen property.
"These charges are serious and disturbing," said Kenneth Gavin, chief communications officer for the Archdiocese of Philadelphia, in a statement. "Those expenses were related to relationships with adults that represented a violation of The Standards of Ministerial Behavior and Boundaries established by the Archdiocese,"
Gavin said the archdiocese and the parish would continue to cooperate with law enforcement and, pending the outcome. McLoone was placed him on administrative leave in 2018, with a new pastor, Reverend Stephen Leva, was named last year.
McLoone's attorney, Melissa McCafferty, denied the allegations, telling NBC News they were "absurd."
"Father Joe wants, needs and deserves a lot of pushback," she said "This DA's office is notorious for filing charges on suspicions and conjecture. These accusations came about from a private letter sent to his employer, not from anything criminally substantial."
McLoone first joined St. Joseph in 2011, replacing Monsignor William Lynn, who was convicted of concealing parish priests' child sex abuse while working for the archdiocese. (Lynn's conviction has been overturned and he awaits retrial.)
McLoone was released on $50,000 unsecured bail and is scheduled to appear for a preliminary hearing on September 18.