Priest Gets 60 Days in Jail for Encasing Teen in Bubble Wrap
The Rev. Brian Stanley has been sentenced to two months behind bars after pleading guilty to a 2013 incident in which he encased a teenager that he was supposed to be counseling in tape and bubble wrap.
Stanley will also be placed on the state sex offender registry, as prosecutors argued that the restraint was sexually motivated, the Detroit Free Press reported.
Stanley was a reverend at the St. Margaret's Church in Otsego when the incident happened. The boy's parents had approached him to ask if he could counsel the child on an unrevealed issue. Instead, Stanley took the young man into the janitor's closet at the church and wrapped his body from head to toe in bubble wrap before using masking tape to cover his eyes and mouth.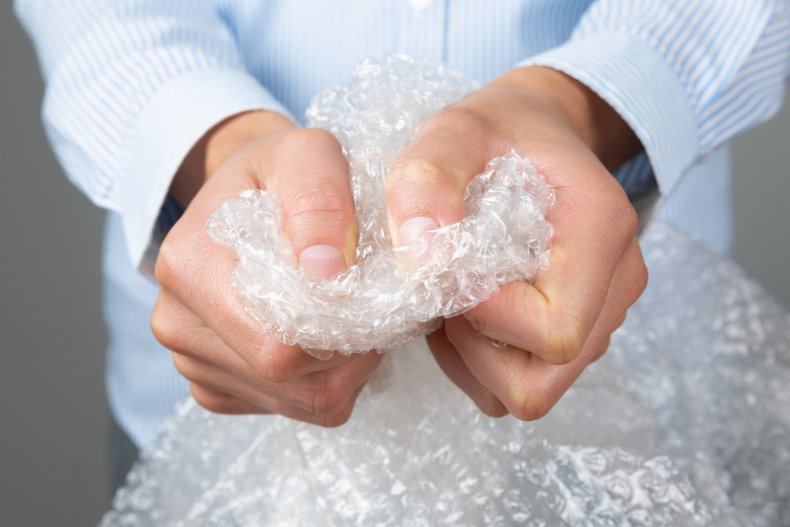 The boy was kept bound for approximately 30 minutes before he was released. He then went home and told his parents, who recorded the strange incident to the Diocese of Kalamazoo. Stanley was immediately placed on administrative leave while the Diocese investigated. The wrapping was also reported to Child Protective Services, who forwarded the matter to Oswego police.
At the time, Oswego police chose not to pursue charges and Stanley was reinstated to his position. However, in 2017 the diocese learned of additional accusations towards the priest that followed a similar pattern and placed him back on leave.
The case sat unresolved until a Michigan police raid on the state's seven Catholic dioceses in October 2018 uncovered a trove of documents concerning a variety of abuses. So far, seven priests, including Stanley, have been charged as a result of the information gathered during that operation.
Stanley was initially charged with false imprisonment, which could result in a sentence of up to 15 years, but that charge was dropped when he agreed to plead guilty and register as a sex offender.
Stanley's attorney Michael Hills disagreed with that step, telling the Associated Press "There is no evidence about it. I objected to Father Stanley being placed on the registry, although under the statute it's required regardless of whether criminal sexual conduct is alleged."
A release issued by the Michigan attorney general's office indicated that Stanley had been engaged in similar binding activities towards children for decades and that the office believed the action to be sexually motivated.
In the same statement, Attorney General Dana Nessel said the team will continue to investigate allegations against the seven Michigan dioceses and that they continue to "pore over what we previously thought was hundreds of thousands of pages of documents – but is now known to be millions of pages."
"We know this is still only the beginning," Nessel said.
Michigan Governor Gretchen Whitmer, a survivor of sexual abuse herself, has made prosecuting such cases a priority in the state. In 2019, she requested Michigan approve a $2 million supplemental budget allocation to investigate Catholic church abuses. That number was later reduced by the state legislature to $635,000.
The investigation, which will use the documents recovered from the state's seven Catholic dioceses, is expected to take two years to complete.
Priest Gets 60 Days in Jail for Encasing Teen in Bubble Wrap | News