Catholic Priest Arrested After 11-year-old Girl Allegedly Records Herself Being Molested
An 11-year-old Italian girl has been hailed as a hero after using her cell phone to document the alleged sexual abuse inflicted on her by a Catholic priest.
Father Michele Mottola, 59, was arrested this week in Trentola Ducenta, near Naples, after audio recordings said to be of him and the girl were given to local press.
The bishop of Aversa, Angello Spinillo, was made aware of the allegations as early as May 2018 and suspended Mottola at the time, as well as reporting the allegations to the Public Prosecutor of the Commissariat of Aversa. However, no further action was taken against the priest.
Almost a year and a half later, action was only taken when the recordings were aired on Le Iene, a political TV show. It was then that the Public Prosecutor's Office in Naples gave orders to arrest.
The audio, which was filmed over several occasions, contains several highly disturbing passages.
"Look, there's nobody there," a voice that is allegedly Mottola's said in one, according to translations by Church Militant. "You are scared? Embrace me, kiss me."
"Do you know that I love you?" the voice said in another. "Do you want a little kiss?"
In one clip, you can hear a child whimpering and telling the man to stop repeatedly.
"Take this to dry yourself," you can allegedly hear Mottola saying in another, after more tears and protestations are heard from the girl.
The child resorted to recording the repeated abuse that allegedly took place after her mother's attempts to tell local parishioners failed.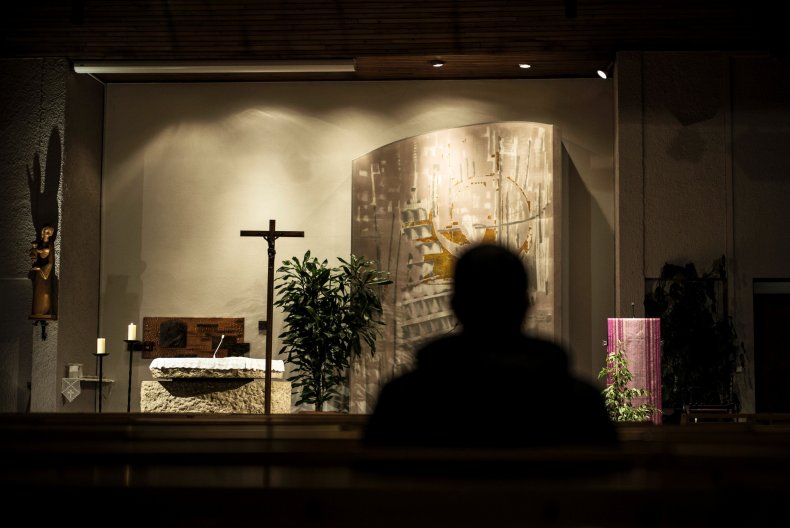 In her innocence, one of the recordings also show her pleading with the man to stop abusing her, telling him that she had told other people within the church, but he responded by telling her not to tell lies.
"You didn't have to do it, because now they will understand other things," he told the girl. "Things will get very bad. I will come to your home to talk to your parents."
The priest also allegedly tried to coax the girl into silence by comparing her to Islamic State suicide bombers.
"You can tell lies. Do you understand you can lie? You're like Islamic suicide bombers, throwing a bomb, killing people and leaving. The mud ends up also on your family and on you."
Another clip appears to show Mottola taking a more gentle approach: "Can you say that you have invented everything to the limit?
"Everything ... that I took you to the bedroom ... everything.
"So, we take this mess out of the way. We can pretend that it never happened. We don't talk about it anymore, okay?"
After the clips were broadcast on La Iene, the girl's mother said she was proud of her daughter's wiliness.
"I am proud of my daughter, she was more cunning than the priest," she said.