Priest Whose Home Was Filled with Drugs and Child Porn Posed as Child Abuse Campaigner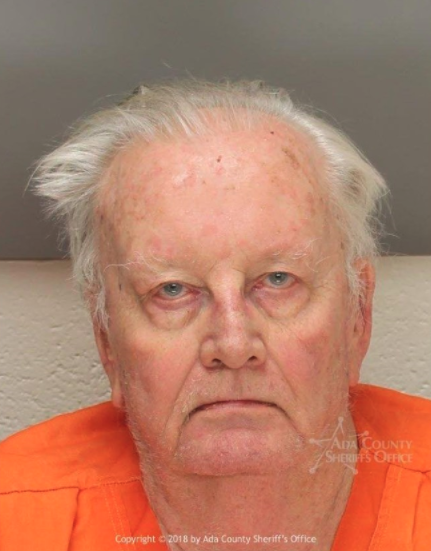 A former Catholic priest who posed as campaigner against child abuse was arrested Friday over possession of child pornography, as well as possession of drugs including LSD and ecstasy.
The Idaho Statesman reported that authorities searched the home of Father Thomas Faucher after they were tipped off by the National Center for Missing and Exploited Children.
Related: Priest found guilty of violent sex acts with children at Orthodox Christian youth camps
The majority of charges brought against the 72-year-old related to child pornography. The former Catholic reverend was charged with 10 counts of sexual exploitation of a child and two counts of distributing sexually exploitative material involving children. All are felony charges.
He is also charged with two counts of drug possession.
At Faucher's arraignment Monday, Deputy County Prosecutor Kassandra Slaven explained that the images on his computer included those of infants and toddlers. Some of the children in those files had been subjected to torture.
She added that Faucher had "very sophisticated knowledge" of exchanging and viewing child pornography. He wrote in some chats that he wanted to molest children. The priest had also, in one of the same chats, said that he had desires to "rape and kill children."
Faucher retired from his post in Roman Catholic Diocese of Boise in Idaho three years ago. Among the campaigns he was involved in as an active priest and a cannon lawyer were those concerning the sexual abuse of children by priests.
In court Monday, defense lawyers pointed to Faucher's history as reason for his release. Faucher's attorney, Mark Manweiler, said the reverend had an "impeccable reputation" adding there had never been any claims of abuse or any impropriety against his client despite the "tens of thousands" of children exposed to him around the world in his decades as a priest.
Boise Diocese said in a statement Friday that "because of the seriousness of the allegations, Faucher will be unable to minister in the Diocese of Boise in any way. The diocese will cooperate fully with law enforcement officials in their investigation."