At Least 30 'Predator Priests' in Philadelphia Were Sent to Psychiatric Centers For Treatment
Of the 300 priests accused of sexually abusing children in Philadelphia, at least 30 of them underwent treatment at psychiatric facilities in Pennsylvania and various other states, according to a grand jury report released last week.
The 900-page report said 17 offenders from the state's Archdioceses were sent to church-run facility St. John Vianney in Pennsylvania in lieu of reporting child sex crimes committed by priests. Others spent brief stints at St. Luke Institute in Maryland while some of the men were sent to a treatment center in Ontario, Canada where priests took sabbaticals.
Pennsylvania law has required the reporting of all accounts of sexual abuse to police officials for the last 55 years. The report suggested priests were sent to treatment centers in the Catholic church's attempt to cover up the sexual abuse against children. The document, which dubbed the accused as "predator priests," included 301 individuals.
"(The dioceses) for an appearance of integrity, send priests for 'evaluation' at church-run psychiatric treatment centers," the grand jury report said. "They allow these experts to 'diagnose' whether the priest was a pedophile, based largely on the priest's 'self-reports' and regardless of whether the priest had actually engaged in sexual contact with a child."
St. Luke spokesperson Susan Gibbs said the clinic has been a solution in helping Philadelphia's dioceses with their internal investigations of accused priests. "[St. Luke] provided external information to the diocese so they could make the right steps," she said in a statement to York Daily Record released on Saturday.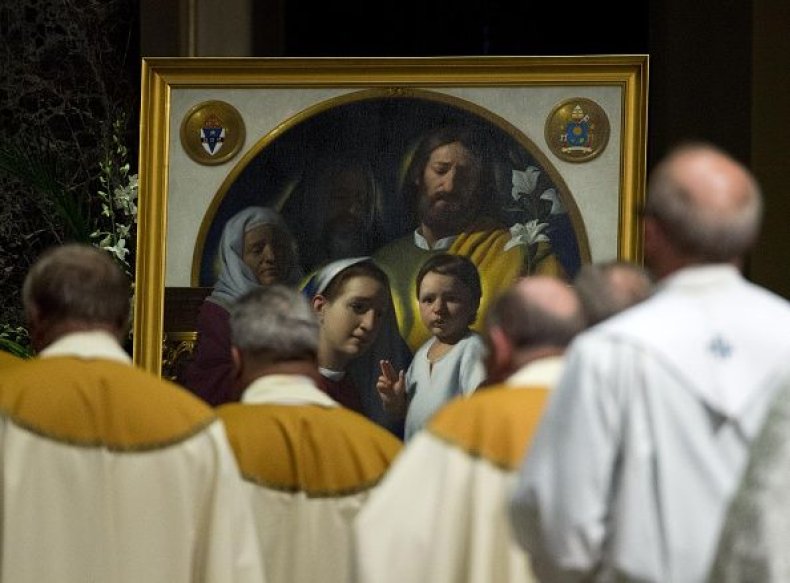 "By sending people to treatment, you're giving them treatment that will hopefully end the abuse," Gibbs continued.
Established more than 40 years ago as an alcohol and substance abuse treatment center, St. Luke's has since become an "international Catholic education and treatment center dedicated to healthy life and ministry for priests, deacons and men and women religious," according to its website.
Each of the clinics listed in the grand jury's report were also named in The Boston Globe's investigation on sexual misconduct by Boston Archdiocese priests in 2002.