Primary Election Dates 2018: A Full State-by-State List
This November's midterm elections are some of the most highly anticipated in years. Polling shows Democratic voters favor impeachment, and Republicans have warned that President Donald Trump could be impeached if Democrats take back Congress.
Polling also shows the two major parties are moving further and further apart, meaning the old strategy for how to win elections (run toward the party base to win primaries, then pivot back to the center to win general elections) is becoming an increasingly difficult balancing act.
While November is still a long way off, primary season began with the Texas primary on March 6, which was set up a showdown between Republican incumbent Ted Cruz and Democratic challenger Beto O'Rourke for one of the state's two Senate seats. On March 20, Illinois held a primary that put in motion what is expected to be the most expensive gubernatorial race in U.S. history, and also ended a bitter battle between a conservative Democrat and a progressive challenger for the state's third House district.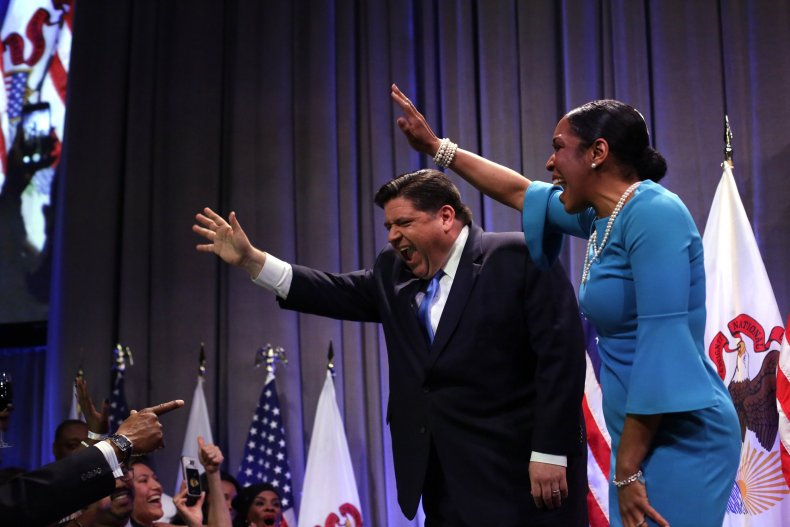 The rest of the state primaries are scheduled between now and November, beginning with Indiana, North Carolina, Ohio and West Virginia going to the polls on May 8. Below is the schedule for the other primary election dates, courtesy of the National Conference of State Legislatures, as well as the dates for two special elections that will occur before Election Day on November 6, 2018.
April 24 — Arizona 8th District special election
May 8 — Indiana, North Carolina, Ohio, West Virginia
May 15 — Idaho, Nebraska, Oregon, Pennsylvania
May 22 — Arkansas, Georgia, Kentucky
June 5 — Alabama, California, Iowa, Mississippi, Montana, New Jersey, New Mexico, South Dakota
June 12 — Maine, Nevada, North Dakota, South Carolina, Virginia
June 26 — Oklahoma, Colorado, Maryland, Utah
August 2 — Tennessee
August 7 — Kansas, Michigan, Missouri, Washington, Ohio 12th District special election
August 11 — Hawaii
August 14 — Connecticut, Minnesota, Vermont, Wisconsin
August 21 — Alaska, Wyoming
August 28 — Arizona, Florida
September 4 — Massachusetts
September 6 — Delaware
September 11 — New Hampshire
September 12 — Rhode Island
September 13 — New York​