Prime Minister Narendra Modi Claims All Indian Villages Have Access to Toilets, Experts Disagree
On the 150th anniversary of Mahatma Gandhi's birth, Indian Prime Minister Narendra Modi claimed that all villages in India now have access to latrines, making open defecation in the country a thing of the past. Experts, however, doubt Modi's claims are accurate, according to Deutsche Welle.
"In 60 months, 600 million people have been given access to toilets, more than 110 million toilets have been built," Modi said. He also said that healthcare expense had been reduced and that the lives of children are being saved.
Sangita Vyas of the Research Institute for Compassionate Economics says that latrine ownership has risen from about 35 percent to 70 percent between 2014-2018.
"That increase did accelerate the reduction of open defecation," Vyas was quoted as saying by France 24, "but in December 2018 we estimated about half of people in the states of Bihar, Madhya Pradesh, Uttar Pradesh and Rajasthan still defecated in the open." The population of those four states exceeds 450 million.
There are 1.3 billion people in India, many of whom cannot afford to construct latrines in their homes. It was suggested that toilet facilities may be used for other purposes.
"We have to make sure that the toilets are used for the purposes for which they have been built," Modi said. "People who are still left out must be connected to [them]."
Al-Jazeera says that things seem the same around New Delhi. Area shop owner Ahsan-ud Din said, "The community toilets remain open from 5 a.m. to 9 p.m. Where will the people go during the night hours?"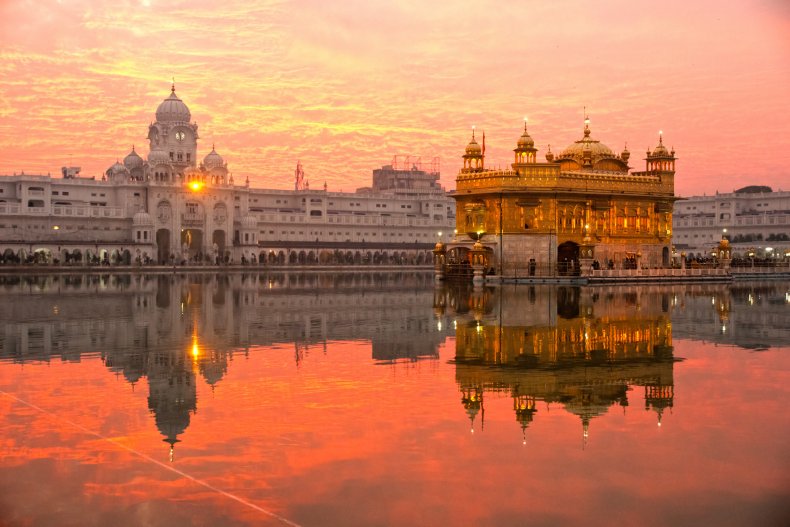 The push to end open defecation was part of Modi's "Clean India" campaign which was established at the beginning of his first term. Modi introduced his 5-year plan to end the practice of open defecation by saying, "A clean India would be the best tribute India could pay to Mahatma Gandhi on his 150 birth anniversary in 2019."
The campaign also included an initiative to reduce littering. The government announced a nationwide ban on single-use plastics. That has been called off, citing impracticality and a strain on industry, though Modi has instead named 2022 as the deadline for India becoming plastic-free.
"Plastic is a big danger to health, environment and cleanliness," he said. "We must achieve the target of making India plastic-free by 2022."
While some areas are doing this voluntarily, India still produces about 33 million pounds of plastic waste per day; 60 percent of this plastic is recycled.
Modi received the Global Goalkeeper Award from the Bill and Melinda Gates Foundation last month for the Clean India campaign. The foundation's decision drew the ire of activists who pointed out Modi's alleged human rights abuses.
The Guardian reports that in an open letter to the Gates Foundation, a group of south Asian Americans wrote, "For over a month now, PM Modi has placed 8 million people in Jammu and Kashmir under house arrest, blocked communications and media coverage to the outside world, detained thousands of people including children, and denied basic benefits. Reports of torture, including beatings and the murder of a young child by Indian security officers, are emerging as well."
The plan to end open defecation has also reportedly caused public humiliation by the government. In 2017, a news channel started a campaign to blow the whistle on those still involved in the practice with a "name and shame" campaign.