Prince Andrew Aide Asked Abuse Survivor's Help Discrediting Epstein Accuser
Prince Andrew's team approached a Twitter campaigner for help discrediting his Jeffrey Epstein accuser Virginia Giuffre—and name dropped Queen Elizabeth II, it has been reported.
Molly Skye Brown was first contacted by an aide to the prince's ex-wife Sarah Ferguson after posting skeptical comments about the allegations facing the royal, the Mail on Sunday reported.
The former Florida beauty queen says she was targeted by Epstein associate Ghislaine Maxwell when she was 14 but had a lucky escape after turning down an offer of modeling work, The Sun has reported.
She had said on Twitter that a now famous photograph of Prince Andrew with his arm around Giuffre at Ghislaine Maxwell's London townhouse was manipulated, which Giuffre denies.
Brown told the Mail on Sunday she was first approached by Antonia Marshall, an aide to the Duchess of York, who at one point offered to pass on a greeting to Queen Elizabeth II "as we are all one big family and see each other all the time."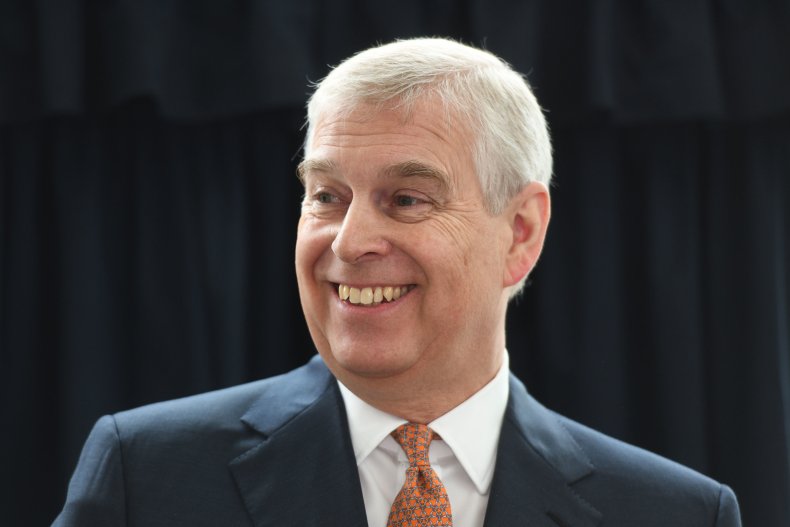 An email handed to the newspaper reads: "Hi Molly, I work for the Duchess of York and I wondered if you had time at some point for a quick chat re your tweet about the photo of the Duke being edited/doctored.
"Thank you so much for your online support!"
Brown told the newspaper: "Then she [Marshall] said 'How are you getting all this information?'
"And I said 'Oh, I made a spy account.' She thought that was brilliant and said 'Do you think we should get a spy account?'"
The newspaper reported Marshall does not have the same recollection of the conversation.
Brown said Marshall then put her in touch with Andrew's PR advisor Mark Gallagher, of Riverside Advisory.
Brown asked him over WhatsApp what they would be discussing, adding: "As you know this is much bigger and darker than just a photo scandal. Agreed?"
Mr Gallagher reportedly replied: "Entirely agreed, Molly. I'd like to talk to you in the round about the important distinction you have drawn between survivors and—in effect—enablers. That gets to the heart of this."
Brown told the Mail on Sunday she had passed information about the conversation to the FBI.
The Mail on Sunday reported how Hany Farid, professor of digital forensics and image analysis at University of California, Berkeley, has previously examined the photo of Giuffre and Andrew and said he saw nothing to indicate it was fake.
He said: "I don't see any obvious signs of manipulation."
Brown has since criticised the Mail on Sunday for referring to her as a "troll" but praised other news articles making the same allegations and publicly offered to show the emails to the Daily Telegraph.
She tweeted: "Much better reporting @Telegraph please let me know if you would like to see all the screenshots of conversations w Duchess office, reporter & FBI."
Prince Andrew was asked about the photograph during an interview with the BBC's Emily Maitlis in November 2019.
He said: "From the investigations that we've done, you can't prove whether or not that photograph is faked or not because it is a photograph of a photograph of a photograph.
"So it's very difficult to be able to prove it but I don't remember that photograph ever being taken."
Newsweek has approached the prince's representatives for comment.