If Prince Andrew does not give evidence to the Jeffrey Epstein investigation he may never "hold his head up in public again," a royal biographer says.
The Duke of York will today be able to do no more than watch from Windsor as his former friend Ghislaine Maxwell applies for $5 million bail.
She is facing allegations she helped Epstein groom girls as young as 14 for sex between 1994 and 1997 and faces up to 35 years jail if convicted.
Her arrest created a new dimension to Prince Andrew's negotiations with prosecutors over whether he will testify about his friendship with Epstein.
Nigel Cawthorne, author of Prince Andrew, Epstein and the Palace, said: "He can't just hide behind palace walls forever.
"He has a very tough decision to make whether to get on a plane and go and turn up there and be cross-examined by a red-hot Manhattan prosecutor—who won't give him such an easy time as BBC journalist Emily Maitlis did, and he didn't handle that too brilliantly—or he can refuse to go.
"And if he does that then I don't know how he'll be able to hold his head up in public again."
Andrew's interview with Maitlis in November led to him stepping back from public life and by January U.S. prosecutors had made it clear they wanted to speak with him.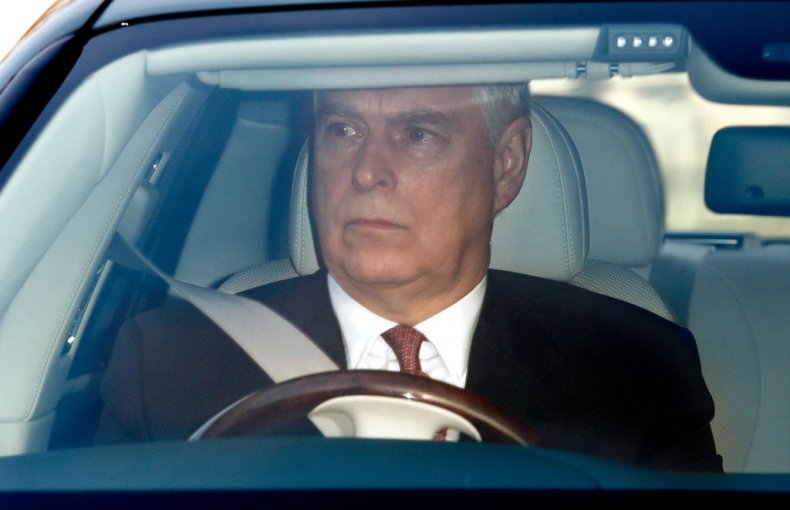 The duke's lawyers claim they told the U.S. Department of Justice at the time that he was willing to give a statement and have repeated the offer several times since. However, prosecutors appear to want him to face questioning and have put concerted pressure through a series of public statements.
U.S. Attorney for the southern district of New York, Audrey Strauss, this month said: "We would welcome Prince Andrew coming in to talk to us, we would like to have the benefit of his statement."
However, Mark Stephens, a U.K. based attorney with Howard Kennedy, recently claimed the investigation may be setting a trap for the duke.
He recently told ITV: "They are not treating him like any ordinary suspect or witness. It's a kind of trap that's been set for Prince Andrew because they know they can't extradite him to the U.S. What they're trying to do is get him over voluntarily and if they think they've got enough evidence, charge him there.
"The fact they are insisting on a face-to-face interview in America tells me that actually they think they might be able to charge him if they get him to America and he's not really a witness, he's a covert target of this operation. Of course he remains innocent but they aren't treating him like any ordinary witness."