Prince Andrew rescued a dog from falling out of a castle but a story about the incident in a U.K. newspaper earned derision on Twitter.
The Duke of York was praised for "sympathy and quick-thinking" over the "heart warming tale" by journalist and former Member of Parliament Matthew Parris in paper of record The Times of London.
The article came on the same day Andrew accepted he has now been served in his Jeffrey Epstein-related sex abuse lawsuit.
Virginia Giuffre has accused Queen Elizabeth II's son of sexually abusing her in London, New York and the U.S. Virgin Islands in the early 2000s.
Parris wrote: "The dog, excited by the sound of royal security hounds barking on the drive beneath the window, ran at the open window and, teetering on the window-ledge, looked about to lose his footing and fall to earth many storeys below.
"Other guests noticed but Andrew acted. He rushed to the window, grabbed the little dog just in time and brought him cradled in his arms to safety.
"OK, it wasn't a fair maiden and there were no dragons but it's a heart warming tale of sympathy and quick-thinking—and, for Prince Andrew, every little helps."
The article noted "Prince Andrew has had very little positive publicity in recent months" and said the incident took place at an unnamed castle in Scotland.
The duke has been up at Balmoral Castle visiting the queen during her annual summer break, even as Giuffre's legal team were trying and failing to serve him.
However, Andrew has now been served through his U.S. lawyer, paving the way for the case to progress.
The Times was criticised on Twitter over the story, with sarcastic comments from a number of users, including from verified accounts.
Best selling author and political commentator James Felton told his 300,000 Twitter followers: "It would take a heart of steel not to cancel all investigations into his alleged sex crimes."
British comedian Katy Brand told her 95,000 Twitter followers: "Guys, I take it all back; apparently Prince Andrew recently caught a runaway dog. So let's just bear that in mind next time some silly lady starts saying he raped her as a teenager."
Journalist Luke Bailey wrote on Twitter: "Prince Andrew may be being sued for alleged sexual assault, but he also picked up a small dog, so, its impossible to say if he's bad or not."
Prince Andrew has always denied having a sexual relationship with Giuffre, but stepped back from public life after a car crash interview in November 2019 in which he failed to apologize to Epstein's victims.
Asked whether he regretted the friendship, he replied: "Now, still not and the reason being is that the people that I met and the opportunities that I was given to learn either by him or because of him were actually very useful.
"He himself not, as it were, as close as you might think, we weren't that close. So therefore I mean yes I would go and stay in his house but that was because of his girlfriend, not because of him."
Following the broadcast, he stepped back from public life and offered to help with any police investigation.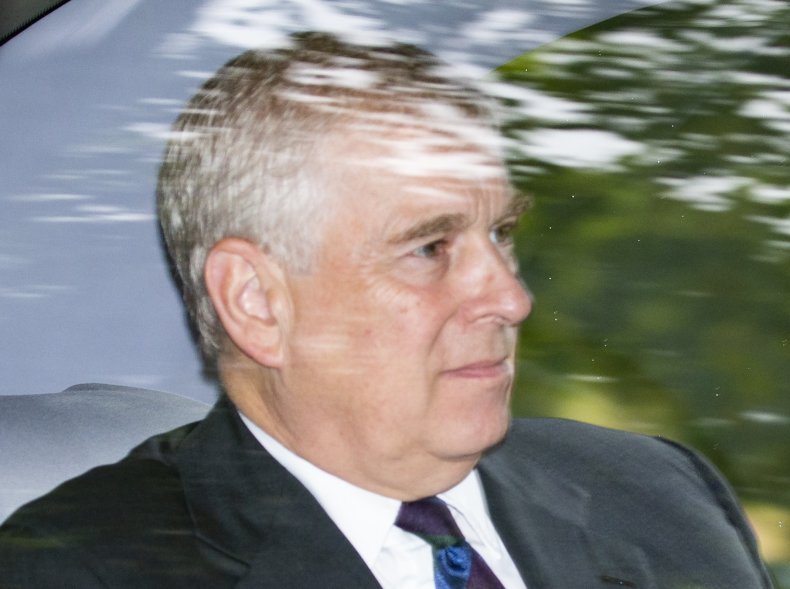 He said: "I continue to unequivocally regret my ill-judged association with Jeffrey Epstein. His suicide has left many unanswered questions, particularly for his victims, and I deeply sympathise with everyone who has been affected and wants some form of closure."
Giuffre's lawyer's original court filing reads: "According to Prince Andrew, he met Epstein through Maxwell in 1999.
"Prince Andrew thereafter became a frequent guest in Epstein's various homes around the world, including New York City where he sexually abused [Giuffre] at Epstein and Maxwell's invitation when she was a minor.
"After publicly feigning ignorance about the scope of Epstein's sex-trafficking
operation and sympathy for Epstein's victims, Prince Andrew has refused to cooperate with U.S. authorities in their investigation and prosecution of Epstein and his co-conspirators.
"Prince Andrew committed sexual assault and battery upon [Giuffre] when she was
17 years old. As such, Prince Andrew is responsible for battery and intentional infliction of emotional distress pursuant to New York common law. The damage to [Giuffre] has been severe and lasting."