Prince Andrew 'Falsely' Portrayed Himself as Helpful While 'Unequivocally' Refusing Epstein Interview, Prosecutor Claims
Prince Andrew "falsely" portrayed himself as "eager and willing" to help the Jeffrey Epstein sex abuse investigation, a U.S. prosecutor says.
The Duke of York may be forced to answer questions on his friendship with the New York paedophile, including about his meetings with victim Virginia Giuffre.
U.S. prosecutor Geoffrey Berman submitted a formal request to interview the prince under oath as a witness through the U.K. Home Office.
Andrew went on the offensive yesterday, claiming he had three times offered a written statement and accusing Berman of leaking to the media.
However, the U.S. Attorney for the Southern District of New York responded yesterday insisting it was an interview, rather than a statement, that he is seeking.
Berman said: "Today, Prince Andrew yet again sought to falsely portray himself to the public as eager and willing to cooperate with an ongoing federal criminal investigation into sex trafficking and related offences committed by Jeffrey Epstein and his associates, even though the prince has not given an interview to federal authorities, has repeatedly declined our request to schedule such an interview and nearly four months ago informed us unequivocally—through the very same counsel who issued today's release—that he would not come in for such an interview.
"If Prince Andrew is, in fact, serious about cooperating with the ongoing federal investigation, our doors remain open and we await word of when we should expect him."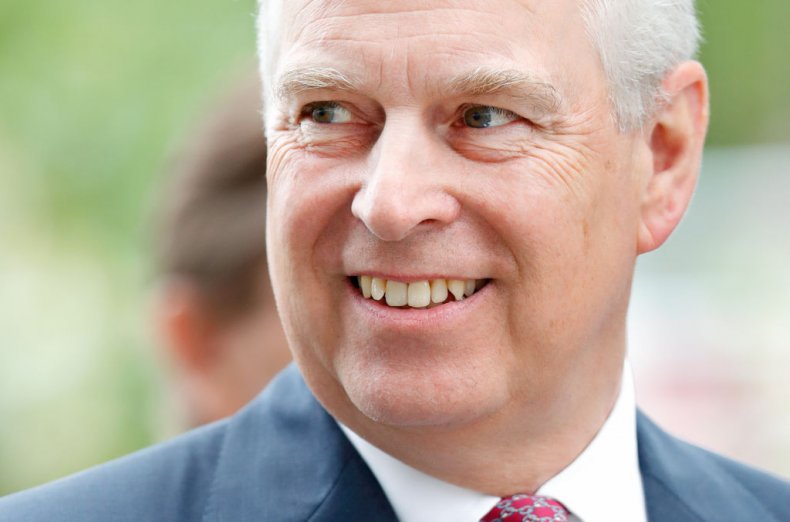 The move piles further pressure on Prince Andrew, who will have to give evidence if the request for "mutual legal assistance" is granted.
The testimony would likely take place under oath in a British magistrates court, with U.S. prosecutors able to provide questions.
A source close to Andrew's legal team told Newsweek: "This is the third time Berman has breached his own confidentiality rules, further diminishing our trust in the DOJ's willingness to play a straight bat. It's frankly bewildering."
Prince Andrew's law firm, Blackfords, accused the investigation of treating him by a "lower standard" than an ordinary citizen.
Blackfords' statement said: "Importantly, the DOJ advised us that the Duke is not and has never been a 'target' of their criminal investigations into Epstein and that they sought his confidential, voluntary co-operation.
"In the course of these discussions, we asked the DOJ to confirm that our co-operation and any interview arrangements would remain confidential, in accordance with the ordinary rules that apply to voluntary co-operation with the DOJ.
"We were given an unequivocal assurance that our discussions and the interview process would remain confidential.
"The Duke of York has on at least three occasions this year offered his assistance as a witness to the DOJ."
They added: "Far from our client acting above the law, as has been implied by press briefings in the U.S., he is being treated by a lower standard than might reasonably be expected for any other citizen."