Prince Andrew has been served papers in a lawsuit over alleged sexual assault from Virginia Giuffre, who also alleges she was abused by deceased sex offender Jeffrey Epstein.
An affidavit filed in U.S. District Court in Manhattan on Friday asserts that process server Cesar Sepulveda gave a copy of the lawsuit to a police officer guarding Andrew's residence at the Royal Lodge in Windsor, England on Aug 27, according to Reuters.
Although Sepulveda had been told that officers would not accept the documents on the previous day, he received word that the papers would go to Andrew's "legal team" on his return visit. He was not allowed to see the prince, nor was he told where he was. A source close to the legal team told Reuters that Andrew was not personally served.
Andrew has remained elusive since Giuffre's lawsuit was filed on August 9, with previous attempts to reach him at royal residences being unsuccessful. The prince's whereabouts had been unclear for an extended period until he was photographed earlier this week at Balmoral, Queen Elizabeth II's Scottish estate.
"Process servers have shown up at his residence, and they have refused to take the summons and refused to let the process servers in to serve," David Boies, one of Giuffre's attorneys, told ABC News. "He has stopped coming out in public. He has been moving around."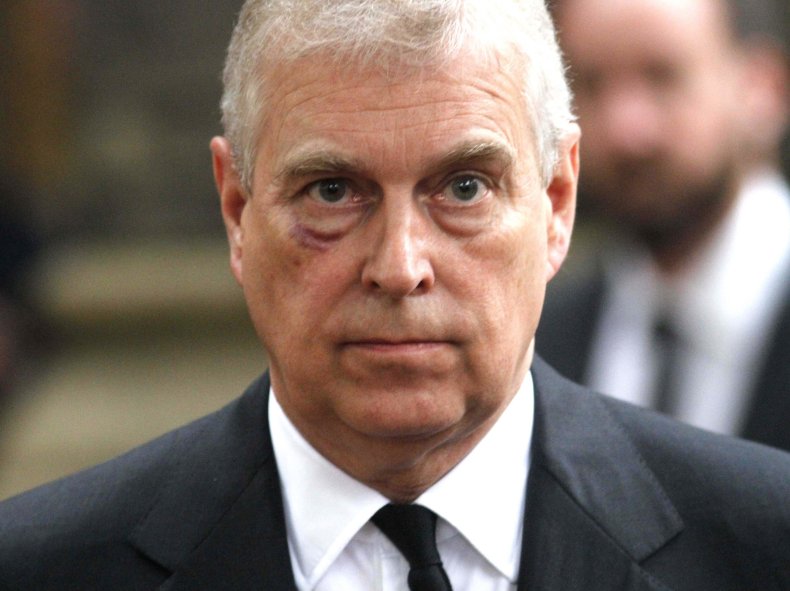 Giuffre's lawsuit alleges that she was trafficked by Epstein and his close associate Ghislaine Maxwell and introduced to Andrew in the early 2000s, while she was still under the age of 18. Giuffre accuses the prince of sexually assaulting her on multiple occasions, including at Maxwell's London home and Epstein's mansion in New York.
While Andrew has not commented on the lawsuit, he has previously denied Giuffre's allegations. During a 2019 BBC interview, he insisted that he had "no recollection" of having ever met Giuffre while expressing regret for his friendship with Epstein.
The prince is not currently facing any criminal charges over the allegations, although the FBI has made several unsuccessful attempts to interview him and U.K. police have said that they would investigate the allegations.
Andrew announced that he was stepping back from royal life following the 2019 BBC interview, explaining that his "former association with Jeffrey Epstein has become a major disruption to my family's work." He has attempted to avoid public appearances since then, reemerging briefly this year after the death of his father Prince Philip.
Despite the allegations and the looming lawsuit from Giuffre, Andrew will be featured in an upcoming BBC documentary titled Prince Philip: The Royal Family Remembers, which is set to air in the U.K. on September 22. The first court date related to the Giuffre lawsuit is set for Monday.