Prince Andrew has a "right to review" a past settlement agreement his accuser, Virginia Giuffre, signed with Jeffrey Epstein, her lawyer has said.
The Duke of York's attorney argued the document would release him "from any and all potential liability," causing Virginia Giuffre's case against him to collapse.
David Boies, Giuffre's attorney, told U.K. tabloid The Sun he did not agree with Andrew's team, but would be prepared to hand over the paperwork.
Queen Elizabeth II's son has now accepted service has taken place, paving the way for the exchange of evidence.
Boies told the newspaper: "Although we believe that the release is irrelevant to the case against Prince Andrew, now that service has been accepted and the case is proceeding to a determination on the merits, we believe that counsel for Prince Andrew have a right to review the release and to make whatever arguments they believe appropriate based on it.
"Accordingly, we have given Mr Epstein's Estate notice of Prince Andrew's request and have asked the Estate to consent to our providing a copy of the release to Prince Andrew's counsel."
Giuffre says she was forced to have sex with Prince Andrew in New York, London and the U.S. Virgin Islands in the early 2000s.
The Duke of York has always denied any allegations that he had sexual contact with Giuffre.
At the time, she was 17 and says she was a trafficking victim of Jeffrey Epstein, a friend of the prince.
Andrew B. Brettler told a New York court on September 13: "We believe however that this is a baseless, non-viable, and potentially unlawful lawsuit.
"There has been a settlement agreement that the plaintiff has entered into on a prior action that releases the Duke and others from any and all potential liability."
At the time, David Boies, representing Giuffre, told the court: "That is, I think, not a fair characterization of what has happened."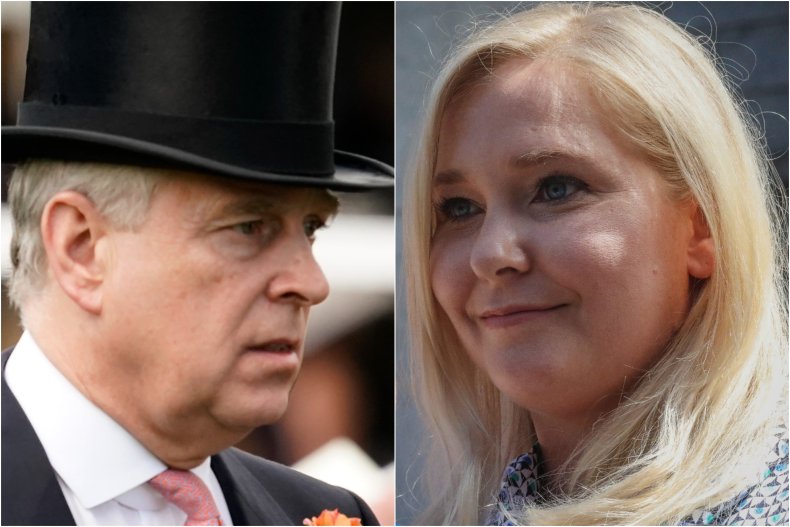 The original court filing by Giuffre's team reads: "During each of the aforementioned incidents, [Giuffre] was compelled by express or implied threats by Epstein, [Ghislaine] Maxwell, and/or Prince Andrew to engage in sexual acts with Prince Andrew, and feared death or physical injury to herself or another and other repercussions for disobeying Epstein, Maxwell, and Prince Andrew due to their powerful connections, wealth, and authority."
It adds: "In this country no person, whether President or Prince, is above the law, and no person, no matter how powerless or vulnerable, can be deprived of the law's protection.
"Twenty years ago Prince Andrew's wealth, power, position, and connections enabled him to abuse a frightened, vulnerable child with no one there to protect her. It is long past the time for him to be held to account."
A former associate of Epstein, Ghislaine Maxwell is currently in a U.S. jail awaiting trial in November on sex trafficking charges, to which she has pleaded not guilty.