Prince Andrew Ignored Three Legal Letters Over Jeffrey Epstein Abuse Claims, Lawyer for Victims Says
Prince Andrew has failed to reply to three letters asking him to co-operate with Jeffrey Epstein sex abuse investigations, a lawyer for the late financier's victims claims.
David Boies represents 12 women exploited by Epstein and wants the Duke of York to give interviews to his team and the FBI.
The prince made multiple visits to stay with Epstein and has been accused of having sex with Virginia Giuffre several times.
A photograph exists of the royal with his arm around her shoulders, said to have been taken at the home Epstein's then-girlfriend Ghislaine Maxwell.
The prince had to step back from public life after a car crash interview with the BBC over the scandal, but has so far not given a police interview.
Boies claimed the prince has "not been prepared to co-operate" and warned him to think about the "endgame."
He told the Mail on Sunday: "We've made at least three formal written attempts sent to his address in London and also to his lawyers in the past few months."
However, a friend of the duke accused Boies of "self-promotion" and said he should chase Epstein's estate for compensation instead.
The friend said: "A request from a commercial law firm is not and never will be the same as an official judicial process.
"No competent legal team would ever recommend cooperating with for-profit civil lawyers.
"That begs the question as to why these firms continue to pursue the duke and not Epstein's estate, which should be the focus of their attention if they are to secure justice for the survivors.
"The answer is either self-promotion by the law firms or an attempt to distract from the fact that their clients are no closer to justice or compensation than they were a decade ago.
"The US law firms have been using this trick for a decade. Time's up."
Prince Andrew hired Clare Montgomery, an extradition lawyer who once represented General Augusto Pinochet and has been praised as "formidable" by one respected U.K. attorney.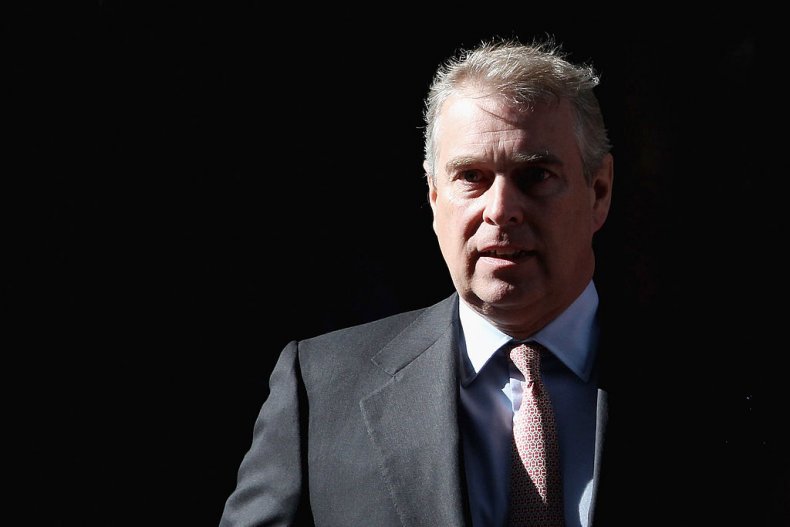 Boies said: "It's not that I don't appreciate why he wants to lawyer up—I do appreciate that.
"But if he could step back and look down the road and focus on what's the endgame.
"If I avoid extradition, do I really want to have this hanging over my head and my family's head for the rest of my life?
"Do I want my epitaph to be I succeeded in escaping justice?"
He added: "Often people in his position are surrounded by advisers who sometimes think that they will be more valued if they come across as very aggressive on their principal's behalf and that can lead to somebody not getting very good advice.
"It can be hard to tell your principal that he's got to do something he doesn't want to do."
Boies warned he is "quite confident" there was at one stage footage of Prince Andrew inside Epstein's mansions, but said it is not clear whether the tapes still exist.
The duke has also declined to be interviewed by an FBI investigation.
The attorney said of the FBI: "I've got quite a bit of confidence that they will not let this drop."
His comments came as the prince's family celebrated the birthday of his son-in-law Jack Brooksbank yesterday.
Sarah Ferguson told her Instagram followers: "Happy birthday to my 'James Bond' son-in-law .. you are such a huge heart of goodness."
In April, the prince was accused of a PR stunt after he was photographed packing cupcakes for frontline health workers amid the coronavirus pandemic.
This article has been updated to include a quote from a friend of Prince Andrew.