Prince Andrew's 'Ill Judged' Comeback Attempt May Hurt King Charles
Efforts to rehabilitate Prince Andrew could force King Charles III to navigate "stormy seas" ahead of his coronation, lawyers told Newsweek.
The Duke of York was sued in New York by Virginia Giuffre, who said he had sexually abused her when she was a 17-year-old sex-trafficking victim. Andrew denied the allegation, but settled out of court, seemingly drawing the dispute to a close just months before Queen Elizabeth II's Platinum Jubilee in June 2022.
That all now appears up in the air after a series of events in the British media, which included Ghislaine Maxwell protesting Andrew's innocence in an interview with Talk TV from prison, followed by reports in The Sun that the duke wants to overturn the deal.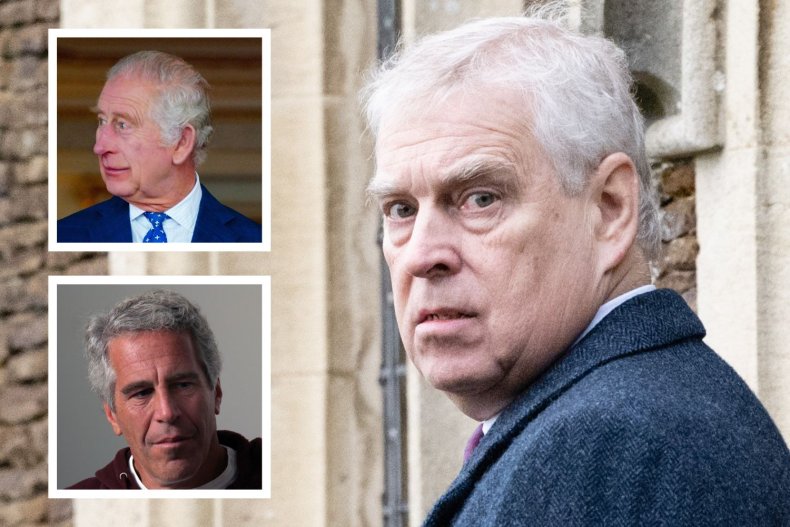 Amber Melville-Brown, global head of reputation at international law firm Withers, told Newsweek that any effort by Andrew could cast a shadow over Charles' coronation, which is scheduled in May.
She said: "With Her Majesty The Queen now gone, and the King in charge of the Firm, Andrew may be making a last ditch attempt at reputation rehabilitation, but the stakes are high, not only for him but for the King too if he supports what turns out to be a failed bid by his brother.
"King Charles will need the wisdom of King Solomon in exercising his judgment as he navigates his way through the stormy seas that members of his family are forcing him to cross, even before his coronation."
And she said any fall out from Andrew reopening his case would add to the impact of Prince Harry's book Spare.
Melville-Brown said: "The negative noise that will inevitably ensue is the last thing that the royal family needs in its current beleaguered state after Harry's Netflix show, his book Spare and his attendant publicity tour."
U.K. newspaper The Daily Telegraph also printed a front page picture purporting to "clear" the duke of the allegations, which featured a person in an Andrew mask and another in a Virginia Giuffre mask sitting in a bathtub at Ghislaine Maxwell's former London townhouse.
The image was intended to show there wasn't enough space for sexual activity, which Giuffre alleged had taken place between the pair in the tub. Both people did in fact manage to get in the bath together, so it's not entirely obvious how the image clears the duke.
The photo was supplied by Ian Maxwell, Ghislaine's brother, who told the Telegraph: "I am releasing my photographs now because the truth needs to come out.
"They show conclusively that the bath is too small for any sort of sex frolicking. There is no 'Victorian bath,' as Giuffre has claimed, which is proved both by the attached plan of the bathroom and the photos themselves."
He also stressed that he hadn't released the image with Andrew's cooperation: "There is no interaction between us and Prince Andrew or his people."
If Andrew's team thought the Maxwell campaign to rehabilitate him might enhance his image he will perhaps have been brought back down to earth by The Sun's own write up of the Telegraph splash, which was headlined: "Pathetic Prince."
Melville-Brown also said the "bizarre mocked-up photos of two people in a bath-tub" served "to titivate rather than serve as any legitimate evidence."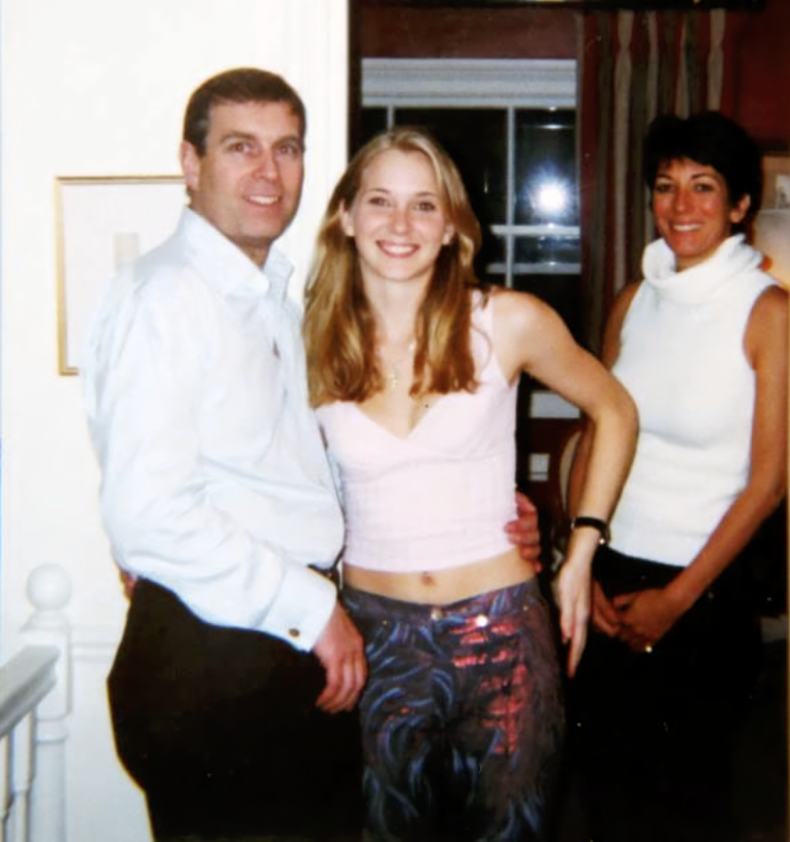 Nigel Cawthorne, the author of Prince Andrew, Maxwell, Epstein and the Palace, said: "All that the photograph of two of her relatives covered with masks, however, seems to prove is that it is well suited to further shady frolics between.
"When Maxwell put her Belgravia townhouse on the market to pay for her defense at her 2021 sex-trafficking trial, the estate-agent's photographs of the bathroom matched Virginia Giuffre's description right down to the beige marble tiled floor and the porcelain Victorian style bathtub that she described before the case became public."
Lawyers have also poured cold water over the notion that Andrew might have any legal right to overturn a settlement agreement he voluntarily signed.
Chaya Weinberg-Brodt, special counsel in the dispute resolution team at Withers, told Newsweek: "That a party later regrets signing the settlement agreement, or comes to believe that doing so was unwise, is an insufficient basis to overturn a settlement agreement."
"His legal team would need to come forward with concrete evidence of fraud, collusion, mistake, duress, lack of capacity, or unconscionability in order to prevail on this request," she continued. "This standard would not be easily met based on the facts publicly known."
Lisa Bloom, who has represented a number of Epstein victims, recently told ITV's Good Morning Britain: "I can tell you that his chances of wiggling out of the agreement now are someway between no way and no how. He is a grown man, he had very competent counsel.
"I know his attorneys, they are among the best in America. This settlement agreement was negotiated over a period of weeks if not months and he ultimately made the decision to sign his name to it. There is no judge who is going to let him out of that."