Prince Andrew Should Lose Royal Titles, Face Extradition Over Epstein: Poll
Most Brits believe Prince Andrew should be stripped of his royal titles and extradited to the U.S. to testify over his links to Jeffrey Epstein, exclusive Newsweek polling reveals.
The Duke of York was forced to step back from public life in disgrace after defending his friendship with the New York financier and denying having sex with a trafficking victim.
Now the U.S. Department of Justice want him to answer questions in a U.K. court about his links to the pedophile, who died in jail in August.
Out of 2,000 people surveyed online by Redfield & Wilton Strategies for Newsweek, 59 percent said Andrew should be extradited and face questioning in America.
Of those asked, 23 percent said he should not be extradited while 18 percent did not know.
And 52 percent said he should be stripped of his royal titles, which he is still free to use despite not performing any public duties.
Only 24 percent said he should keep them while 25 percent did not know according to the data, which carried a 2.19 percent margin of error.
Currently, Andrew is known by His Royal Highness, Prince and Duke of York most frequently but he also has a series of additional titles as well as honors bestowed by Queen Elizabeth II.
Andrew's biographer Nigel Cawthorne this month told The Sun: "Prince Andrew is virtually retired and can no longer carry out royal duties.
"So surely he should give up the HRH title and the money he receives from the Privy Purse.
"Harry and Meghan, who were upset about losing their HRH, will be thinking it's a little bit unfair Andrew gets to keep his."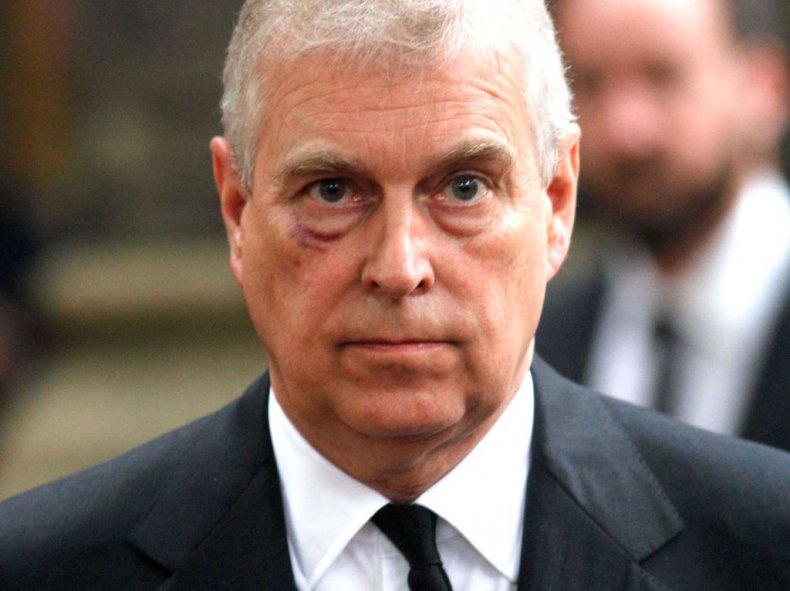 The duke has been involved in a stand off with the U.S. Department of Justice who issued a formal request to the British Government for him to give an interview.
Geoffrey Berman, who was U.S. attorney for the Southern District of New York, was running the investigation but has since been forced to step down following a public argument with Attorney General William Barr.
Ultimately, Barr said Berman had been fired by President Donald Trump and he has now been replaced.
Prior to that, Berman accused Andrew of "falsely" portraying himself as helpful while "unequivocally" refusing to cooperate with the investigation into Epstein.
Prince Andrew's legal team say he three times offered to give a statement, with the dispute focusing on whether the duke should answer questions.
Andrew's legal team, Blackfords, said in a statement this month: "On January 27, 2020, Mr Geoffrey S Berman, the United States Attorney for the Southern District of New York, chose to make a public statement about the Duke.
"This led to worldwide media reports that there had been 'a wall of silence' and that there had been 'zero co-operation' by the Duke.
"These statements were inaccurate, and they should not have been made.
"On March 9, 2020, Mr Berman made further public statements saying that the Duke had 'completely shut the door' on cooperating with the US investigation and that they are now 'considering' further options.
"Again, the first statement was inaccurate and should not have been made."