Prince Andrew and Jeffrey Epstein Club Claims 'Difficult to Believe,' Says Friend
A friend of Prince Andrew has dismissed claims he was seen at a nightclub with an alleged Jeffrey Epstein victim as "difficult to believe."
The Duke of York has been accused of having sex with Virginia Giuffre when she was a 17-year-old Jeffrey Epstein trafficking victim.
She has claimed that he sweated heavily as they danced at Tramp nightclub in London before she was later forced to sleep with him.
However, the prince told the BBC in November that he could not have been there on the night she named as he was at a party in Pizza Express that afternoon and at home in the evening.
Now, a new witness has come forward to say she saw him in Tramp that evening with a "young girl."
A friend of Prince Andrew's told Newsweek: "It's interesting to see how many people have razor sharp recollections of events that took place some 20 years ago—it's difficult to believe that these events can be remembered with such clarity at this distance."
Shukri Walker told U.K. newspaper The Sun she was dancing with a male friend in Tramp when she accidentally trod on Andrew's foot.
She said: "I said, 'I'm sorry.'
"And he was smiling. He said, 'No problem.' My companion said that the man who I stood on was actually Prince Andrew.
"I'd never seen a prince in my life before. I just stood and looked at this man, thinking, 'Oh my goodness. It's a real prince.'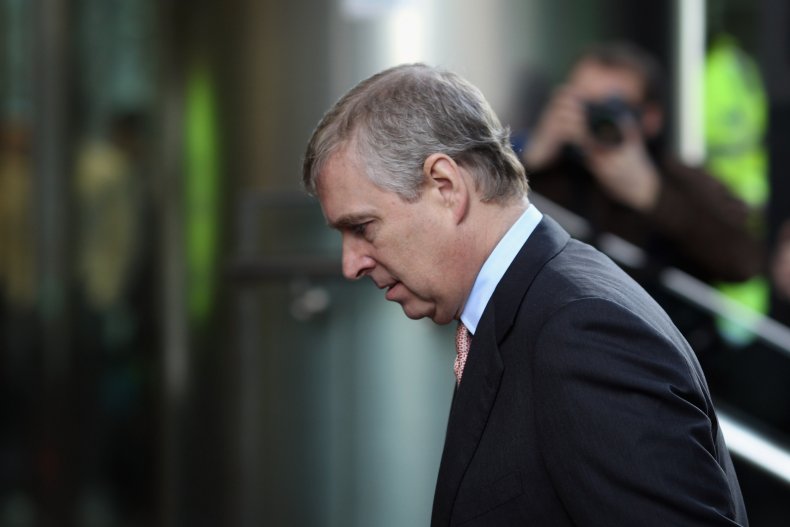 "He was smiling a lot, most of the night.
"He looked like he was having a great time. And he was with this young girl who was close to my own age, perhaps even a bit younger than me.
"They were not that alone. They were with the woman who has just been arrested, Ghislaine Maxwell, and Epstein.
"I will never forget the night because I was told this is a real prince.
"That's the moment that stood out for me. I don't think I would have remembered otherwise."
Ghislaine Maxwell is an ex-girlfriend of Epstein's and former close friend of Prince Andrew's.
She was arrested on a 17 page indictment of Epstein-related offenses at the beginning of July and pleaded not guilty.
She faces trial in July 2021 next year.