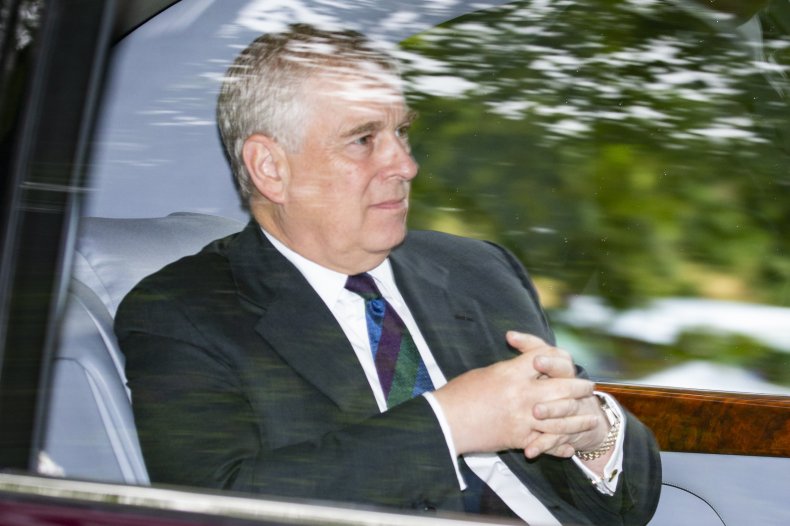 In his third public statement distancing himself from the deceased Manhattan financier and accused sex trafficker Jeffrey Epstein, Prince Andrew, the Duke of York, said that he did not "see, witness or suspect any behavior of the sort that subsequently led to [Epstein's] arrest and conviction."
Prince Andrew's connections to Epstein have drawn increasing scrutiny after allegations resurfaced—largely due to reporting from The Miami Herald's Julie K. Brown—related to a Florida lawsuit brought by Epstein's alleged victims years ago.
In recent weeks, court filings unsealed from a separate 2015 lawsuit brought by Virginia Giuffre, who made allegations of rape against Prince Andrew as an anonymous accuser in the Florida lawsuit, revealed further allegations of sexual molestation against the prince made by Johanna Sjoberg.
The Sjoberg allegations originated from Giuffre's defamation lawsuit in New York against the British socialite Ghislaine Maxwell, Epstein's reported conspirator who is said to have introduced Prince Andrew to him in the late '90s.
"I met Mr Epstein in 1999. During the time I knew him, I saw him infrequently and probably no more than only once or twice a year. I have stayed in a number of his residences," Prince Andrew said in a written statement released by Buckingham Palace on Saturday. "I have said previously that it was a mistake and an error to see him after his release in 2010 and I can only reiterate my regret that I was mistaken to think that what I thought I knew of him was evidently not the real person, given what we now know. I have tremendous sympathy for all those affected by his actions and behavior."
A recently released video, purportedly shot in 2010, two years after Epstein's guilty plea in Florida for solicitation of an underage girl, appears to show Prince Andrew waving goodbye to Epstein while inside his Upper East Side mansion.
Epstein's activities in Europe, particularly in London and Paris, are earning greater attention as federal prosecutors remain committed to unwinding what is alleged to be an international sex-trafficking network. Epstein friend and modeling magnate Jean-Luc Brunel has been accused of sexual assault, and Giuffre has previously alleged that Brunel "farmed out" underage girls for sex after bringing them to the U.S. on modeling visas.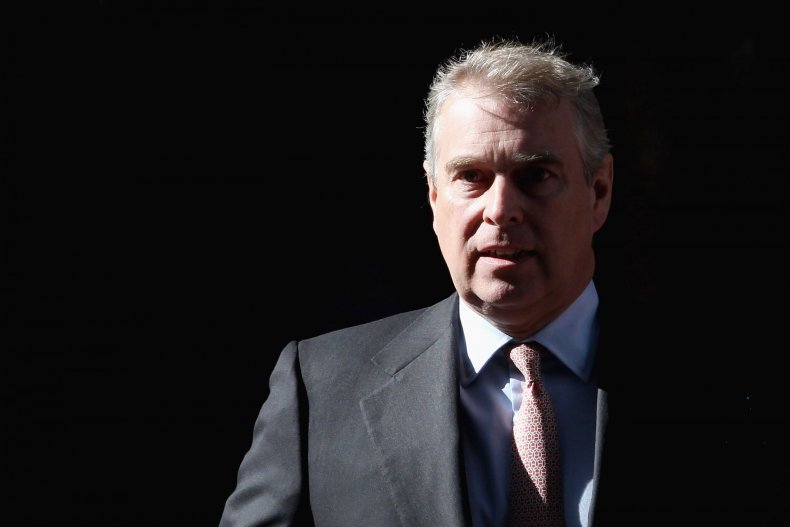 On Friday, French prosecutors in Paris announced they were opening a "preliminary investigation" into possible crimes committed in their jurisdiction in connection to the Epstein case.
Epstein maintained a residence in Paris and played the social circuit in London, reportedly with an assist from Maxwell.
"This is a difficult time for everyone involved, and I am at a loss to be able to understand or explain Mr Epstein's lifestyle," the statement from Prince Andrew continued. "I deplore the exploitation of any human being and would not condone, participate in, or encourage any such behavior."
While it is unknown how far back Epstein's connections to his European associates extend—Prince Andrew maintains that their relationship began only in 1999—his presence abroad is now being vetted more than ever before.
In 1973, when he was just 20 years old, Epstein was caught carrying a swordstick in London and charged with unlawful possession of an offensive weapon, according to disclosures made by Epstein to law enforcement officials that were obtained by Newsweek.
Before his death by suicide on August 10, Epstein vehemently denied the allegations against him. Prince Andrew, through Buckingham Palace, has rejected any suggestion he abused underage girls. Maxwell has repeatedly denied allegations that she was involved in Epstein's alleged trafficking as well.
Federal prosecutors in Manhattan have said their overarching investigation into Epstein and his alleged collaborators will continue, even if the specific case against Epstein is now moot.