Prince Andrew Under Pressure After DOJ Demands Jeffrey Epstein Testimony
Prince Andrew could face a U.K. court hearing over his links to Jeffrey Epstein after the Department of Justice put in a formal request to the British government.
The Duke of York may have to give evidence as part of a criminal investigation if the U.K. Home Office agrees to the request, submitted last month.
The move does not necessarily mean he faces charges—he may simply be asked to testify as a witness.
A New York prosecutor has been asking the prince to give an interview but warn this year there had been "zero co-operation."
This latest change of strategy bypasses both Andrew's legal team and Buckingham Palace.
If the "Mutual Legal Assistance" request is approved, there are two possible outcomes for the prince.
The FBI could require he makes a statement, which would not be under oath.
Alternatively, they could increase the pressure further still and try to force him to give evidence at a magistrates court when U.S. investigators could potentially question him.
A source told The Sun: "It's a huge statement of intent from the U.S. and it moves Andrew into the realms of a criminal investigation.
"It's also frankly a diplomatic nightmare.
"The DOJ does not make a request of this nature lightly, especially one involving a senior member of the British royal family.
"It puts the U.K. government in a very difficult position—and the Duke of York even more so."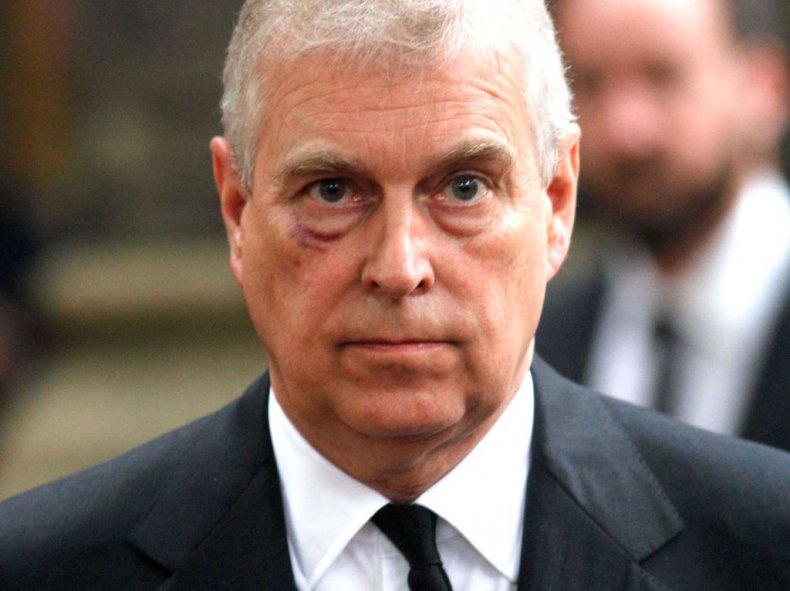 Virginia Giuffre, formerly Roberts, says the prince had sex with her while she was 17 in London, New York and the Virgin Islands.
A photo shows Prince Andrew with his arm around her, said to have been taken at the London home of Epstein's girlfriend Ghislaine Maxwell.
Andrew "categorically" denies the allegations.
The duke was forced to step back from public life after a car crash TV interview with the BBC's Emily Maitlis in which he claimed he could not sweat.
He said: "Without putting too fine a point on it, if you're a man it is a positive act to have sex with somebody.
"You have to take some sort of positive action and so therefore if you try to forget it's very difficult to try and forget a positive action and I do not remember anything."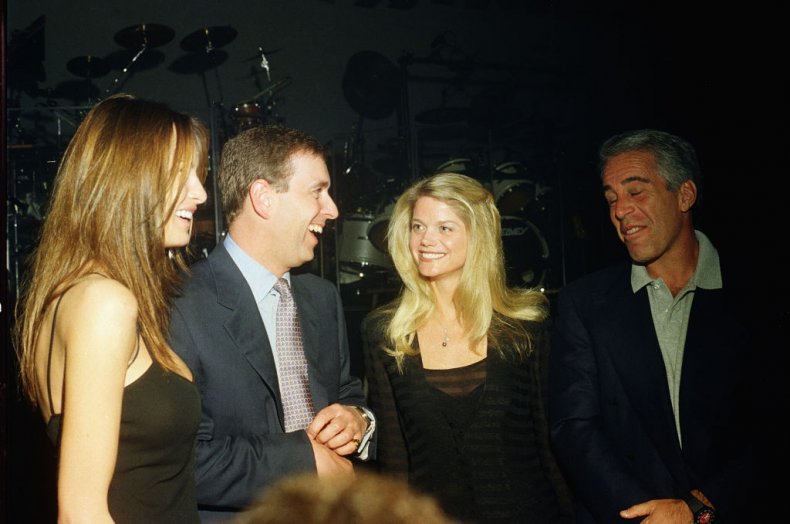 Geoffrey Berman, the U.S. attorney for the Southern District of New York, accused Andrew of providing "zero co-operation" with his investigation in January.
In March, he added: "Contrary to Prince Andrew's very public offer to co-operate with our investigation into Epstein's co-conspirators, an offer that was conveyed via press release, Prince Andrew has now completely shut the door on voluntary co-operation and our office is considering its options."
Andrew is also accused of ignoring three formal requests for co-operation from civil lawyers pursuing claims against Epstein's estate.
The U.K. Home Office told Newsweek: "As a matter of long-standing policy and practice, we neither confirm nor deny the existence of mutual legal assistance requests."
A source close to the duke's legal team told Newsweek: "Legal discussions with the DOJ are subject to strict confidentiality rules, as set out in their own guidelines.
"We have chosen to abide by both the letter and the spirit of these rules, which is why we have made no comment about anything related to the DOJ during the course of this year.
"We believe in playing a straight bat."
Buckingham Palace said it was a matter for Prince Andrew's legal team.