Prince Andrew 'Not Credible' in Jeffrey Epstein Interview, Must Cooperate with FBI, Says Victim's Lawyer
Lawyers representing accusers of Jeffrey Epstein are prepared to serve a subpoena to Prince Andrew to force him to be interviewed by U.S. investigators about his links with the late financier.
The scandal-hit prince has relinquished all of his royal duties following the fallout of a television interview with the BBC about his friendship with the convicted sex offender, which was widely criticized for not empathizing with Epstein's victims.
The Duke of York issued a statement on Wednesday which announced he would "step back from public duties for the foreseeable future" and that he continues to "unequivocally regret" his links to Epstein.
Gloria Allred, who represents some of the victims, questioned the ambiguity of his pledge in the statement that he would help with any investigation into Epstein "if required."
She told the BBC: "Is he insisting that he be served with a subpoena to testify, or is he willing to speak to law enforcement without being legally required to do so?" she asked.
"My clients who are victims of Jeffrey Epstein have spoken to law enforcement without being 'required' to do so," she said, adding that he should contact U.S. authorities "without conditions and without delay."
Allred's daughter and fellow lawyer, Lisa Bloom, representing other Epstein accusers, told BBC Radio 4's Today program that she would be prepared to serve a subpoena compelling him to testify. "It is possible and happens frequently," she said.
Earlier, Bloom had tweeted how the prince was "simply not credible" in his television interview about his friendship with the financier who committed suicide in August in prison as he awaited sex-trafficking charges.
"He and his staff must cooperate with all investigations, show up for civil depositions and trials, and produce all documents," Bloom said. "We are just getting started."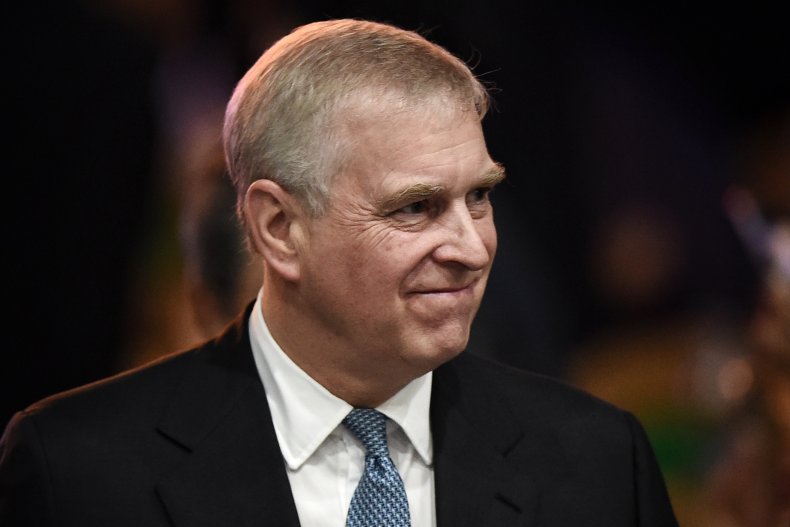 The backlash has been growing over the interview given by the prince who faces claims that he had sexual contact with Virginia Giuffre when she was 17. The duke has denied any form of sexual contact or even having met her.
A royal source told The Sun that the Queen was "privately very disappointed with Prince Andrew, despite the public efforts to rally round."
"It's wrong to think that she just accepted his version of events, that the interview had gone well and there was nothing to worry about.
"She saw the fallout and was very unhappy. She has spent her whole life protecting the monarchy and in just one week her son's actions threatened to tear it apart," the source added.
The graphic below, provided by Statista, illustrates the unpopularity of Prince Andrew.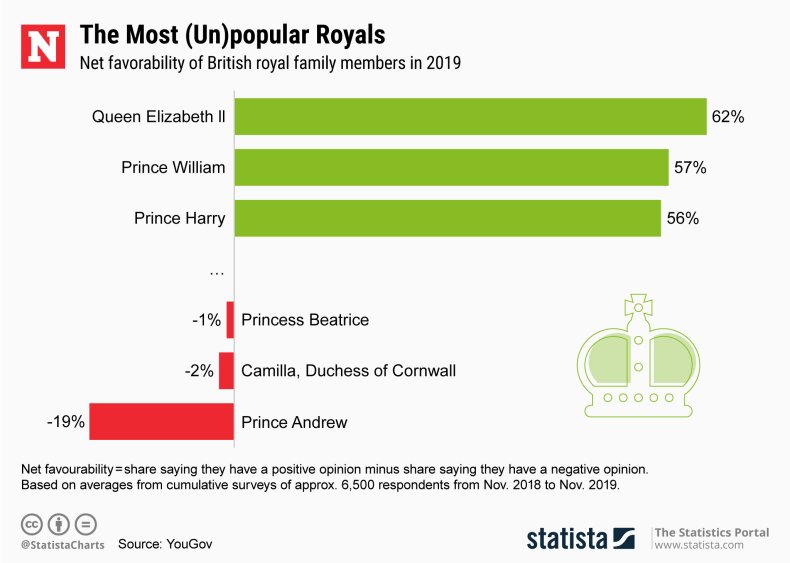 This article was updated to include an infographic.