Prince Andrew Says He Offered Jeffrey Epstein Statement Three Times, Accuses U.S. Prosecutor of Low Standards
Prince Andrew claims he three times offered a Jeffrey Epstein statement to U.S. prosecutors and claims they subjected him to a "lower standard" of treatment.
The Duke of York insisted through lawyers that he is "not above the law" after the Department of Justice made a formal request to the British government to force him to testify.
Instead he claims he did offer to give a statement, three times this year, but none were accepted.
His legal team accused New York prosecutor Geoffrey Berman of breaching confidentiality rules by telling journalists Andrew was offering "zero cooperation."
And they stressed he "has never been a 'target' of their criminal investigations into Epstein."
A statement from law firm Blackfords reads: "Far from our client acting above the law, as has been implied by press briefings in the U.S., he is being treated by a lower standard than might reasonably be expected for any other citizen.
"Further, those same breaches of confidentiality by the DOJ have given the global media—and, therefore, the worldwide audience—an entirely misleading account of our discussions with them."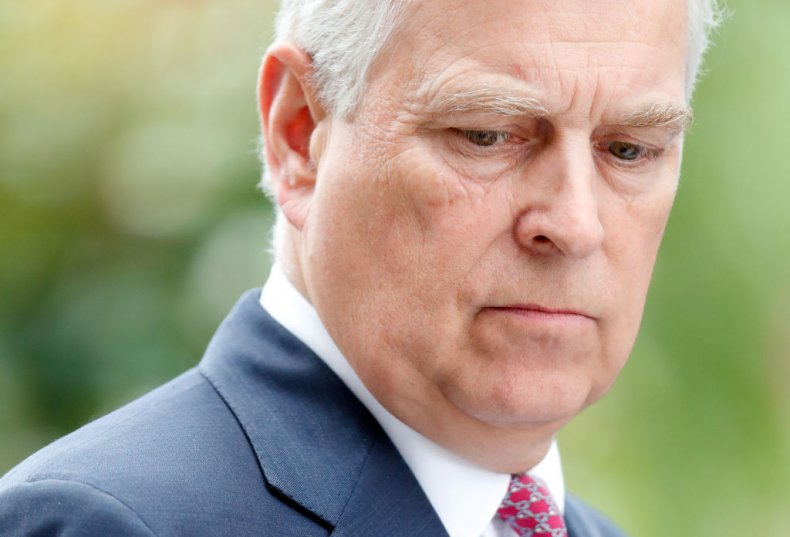 The remarks came after the DOJ put in a formal "mutual legal assistance" request last month, which if granted could see Prince Andrew forced to face questioning at a magistrates court.
News of the new tactic was leaked to U.K. newspaper The Sun and appeared as a world exclusive on its front page in today's paper.
Blackfords' statement added: "Any pursuit of an application for mutual legal assistance would be disappointing, since the Duke of York is not a target of the DOJ investigation and has recently repeated his willingness to provide a witness statement.
"It is hoped that this third offer has not been the cause of the most recent leak about the Duke of York."
Prince Andrew's lawyers say the first request from U.S. prosecutors was in January this year and claimed their offer to co-operate was met with public briefings to the media.
The statement reads: "On January 27, 2020, Mr Geoffrey S Berman, the United States Attorney for the Southern District of New York, chose to make a public statement about the Duke.
"This led to worldwide media reports that there had been 'a wall of silence' and that there had been 'zero co-operation' by the Duke.
"These statements were inaccurate, and they should not have been made.
"On March 9, 2020, Mr Berman made further public statements saying that the Duke had 'completely shut the door' on cooperating with the US investigation and that they are now 'considering' further options.
"Again, the first statement was inaccurate and should not have been made."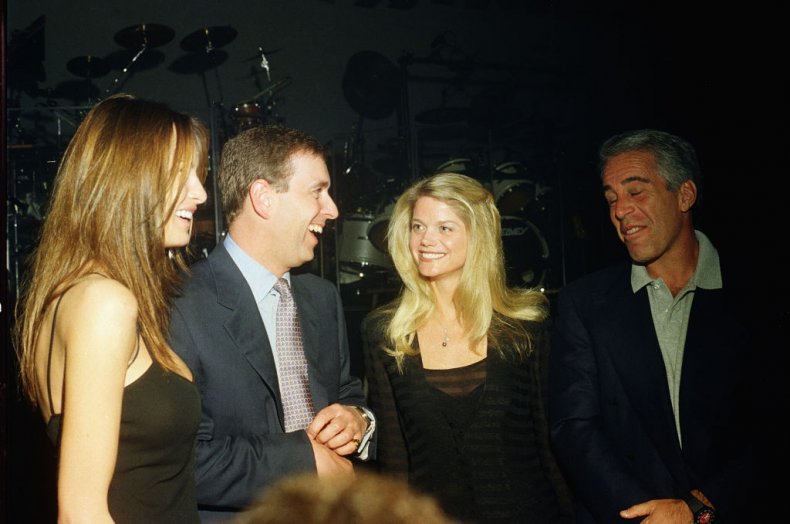 The U.S. Department of Justice put in a formal request for Prince Andrew to testify last month, which is currently with the U.K. Home Office.
Virginia Giuffre, formerly Roberts, accused Prince Andrew of having intercourse with her while she was the U.S. socialite's sex slave.
She claims they slept together while she was 17 in New York, London and the Virgin Islands.
A photograph of Giuffre with Prince Andrew was taken at the house of Epstein's girlfriend Ghislaine Maxwell in London.
Andrew had to retreat from public life after giving a car crash TV interview with the BBC in which he claimed her claims could not be true because she accused him of being sweaty.
He claimed he cannot sweat because of a medical condition arising from his time serving in the Falklands War.
A DOJ spokesperson told Newsweek: "As a matter of policy, the U.S. Department of Justice does not publicly comment on communications with foreign governments on investigative matters, including confirming or denying the very existence of such communications."