Prince Andrew's Royal Staff Had Map of Where to Place His Bedtime Teddies
Prince Andrew's royal staff were given strict instructions on how to arrange five teddies around his bed, it has been reported.
The details of his cosseted royal life emerged as U.K. network ITV prepared to show a bombshell new documentary about his association with Ghislaine Maxwell and Jeffrey Epstein.
British tabloid The Sun published details of laminated instructions prepared to show servants where to put the cuddly toys and how to place cushions with "Daddy," "Ducks" and "Prince" on them.
The selection included a grey hippo, a black panther, a hippo in a blanket, a teddy holding a heart, and a teddy with a necklace.
The guide, stored near his bedroom at Buckingham Palace, was titled: "DOY [Duke or York] bed: Points for turn down & making the bed."
The document added: "When the DOY is staying overnight, place one small teddy & cushion in the turn down.
"When making the bed, place the teddy & cushion next to the teddy on the left-hand side with the necklaces on."
A warning in capital letters underneath read: "Do not loose [sic] the teddy & cushion!!"
ITV is preparing to broadcast Ghislaine, Prince Andrew and the Paedophile on Tuesday, January 18.
Paul Page, a former royal protection officer, will say in the documentary: "It had about 50 or 60 stuffed toys positioned on the bed and basically there was a card the inspector showed us in a drawer and it was a picture of these bears all in situ.
"The reason for the laminated picture was if those bears weren't put back in the right order by the maids, he would shout and scream."
He will also reveal Maxwell visited Prince Andrew so often he suspected they had been dating.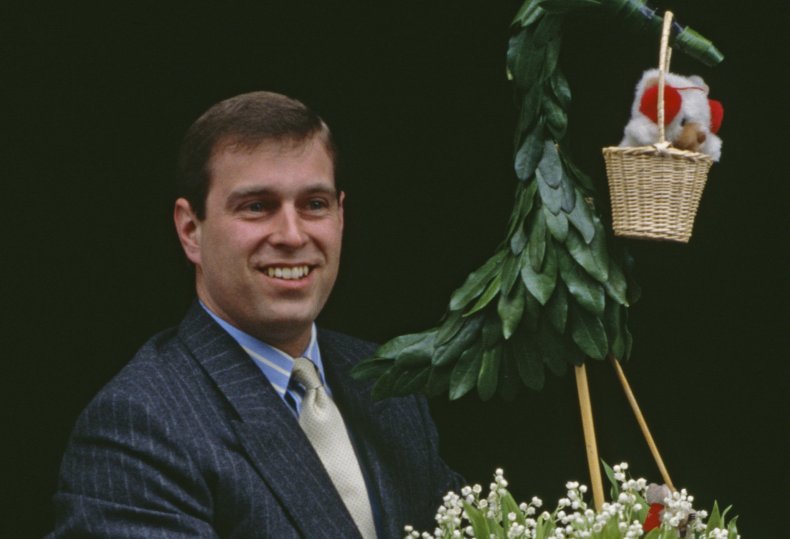 Page told host Ranvir Singh: "From the way she was allowed to enter and exit the palace at will, we suspected that she may have had an intimate relationship with Prince Andrew."
He added: "She kept coming in and out, in and out."
The extraordinary account comes as Prince Andrew awaits his deposition by lawyers for accuser Virginia Giuffre.
She says she was made to have sex with him while a 17-year-old trafficking victim of Ghislaine Maxwell and Jeffrey Epstein.
Giuffre has supplied a photograph of Andrew with his arm around her, which she says was taken by Epstein at Maxwell's London townhouse on the night she was first allegedly forced to have sex with the duke, in 2001.
Prince Andrew has consistently denied the allegations, and denies any wrongdoing.
Last week, Prince Andrew had his honorary military titles and royal patronages revoked by Queen Elizabeth II, with his agreement.
A Buckingham Palace statement read: "With The Queen's approval and agreement, The Duke of York's military affiliations and Royal patronages have been returned to The Queen.
"The Duke of York will continue not to undertake any public duties and is defending this case as a private citizen."
Andrew failed to get Giuffre lawsuit thrown out after New York Judge Lewis Kaplan ordered a trial, likely in the second half of the queen's Platinum Jubilee year.
A source close to Andrew last week told Newsweek: "Given the robustness with which Judge Kaplan greeted our arguments, we are unsurprised by the ruling.
"However, it was not a judgement on the merits of Ms Giuffre's allegations. This is a marathon not a sprint and the Duke will continue to defend himself against these claims."