'Prince Andrew The Musical': British TV Station Satirizes Scandal-Hit Royal
British broadcaster Channel 4 is giving Prince Andrew's scandal-hit life the musical treatment in a one-off special as part of their 40th anniversary programming schedule.
The 60 minute show, entitled Prince Andrew: The Musical, will be a "reimagined" and "satirical send-up of the life and times" of Queen Elizabeth II's second son, reports The Associated Press.
The news comes after Andrew was stripped of his public roles and ceased using his HRH (His Royal Highness) title earlier this year amid a sexual assault lawsuit lodged against him by Jeffrey Epstein abuse victim Virginia Giuffre.
Despite the royal denying Giuffre's accusations, he settled the lawsuit out of court in February, ahead of the Queen's Platinum Jubilee celebrations.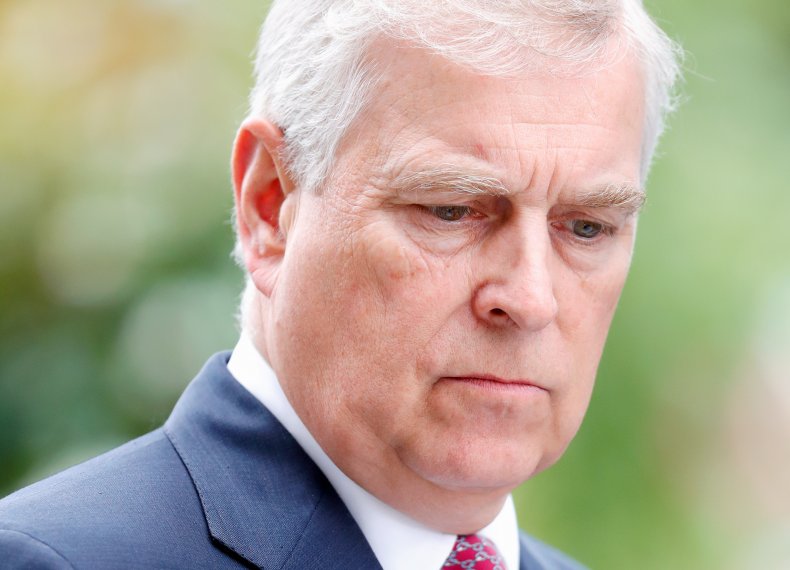 Prince Andrew: The Musical has been written by British comedian Kieran Hodgson who will also play the title role of Andrew. He is no stranger to sending up the nation's most famous family.
Following the release of season four of Netflix drama The Crown which depicts the private and personal lives of Elizabeth II as well as those of her close family members, Hodgson recorded a comedy sketch spoofing the lead characters and the actors who played them, including Olivia Coleman as the Queen and Josh O'Conner as Prince Charles.
The video went viral across social media platforms including Twitter and TikTok with viewers catching a short glimpse of his Andrew impression as he made light of the prince's now infamous claim that he is medically unable to sweat.
Channel 4 has not yet given a release date for the project, which will include original music by composer and musical director Freddie Tapner.
A key element of the musical special is expected to be Andrew's disastrous 2019 BBC Newsnight interview with Emily Maitlis recorded inside Buckingham Palace as a form of damage control after the death of Epstein.
In April 2015, Florida court documents were released detailing allegations that Giuffre, through her association with Epstein, was forced to have sexual relations with Andrew while she was 17—under the legal age of consent in the state.
Buckingham Palace denied these accusations but when Epstein was re-arrested for sex trafficking and subsequently found dead in his prison cell in August 2019, criticism of Andrew over his friendship with the criminal was renewed.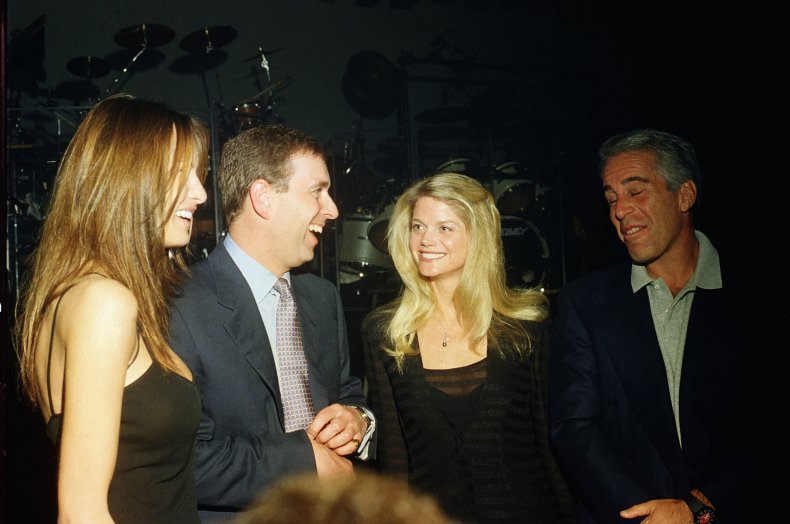 As a form of damage control the prince agreed to discuss his association with Epstein and the allegations made by Giuffre in a sit-down interview with BBC Newsnight, a decision that only served to draw more attention to the scandal.
During the interview, Andrew denied having sexual relations with Giuffre or any memory of ever meeting her.
He also attempted to discredit his accuser's account of her interactions with him by providing the alibi that he attended a birthday party with his daughter at a pizza chain restaurant on the date he was said to have met with her, as well as saying her claims that he sweat profusely were false because he was medically unable to perspire at the time as a result of high adrenaline levels sustained during the Falklands conflict.
The public reaction to the interview following its broadcast on November 16, 2019 was one of mockery and intense criticism. On November 19, Andrew released a public statement from Buckingham Palace announcing that:
"It has become clear to me over the last few days that the circumstances relating to my former association with Jeffrey Epstein has become a major disruption to my family's work and the valuable work going on in the many organizations and charities that I am proud to support.
"Therefore, I have asked Her Majesty if I may step back from public duties for the foreseeable future, and she has given her permission."
This self-enforced retirement has been maintained despite reports in recent months that since settling the lawsuit filed by Giuffre in the aftermath of the Newsnight interview, that Andrew has his sights set on an attempted public comeback.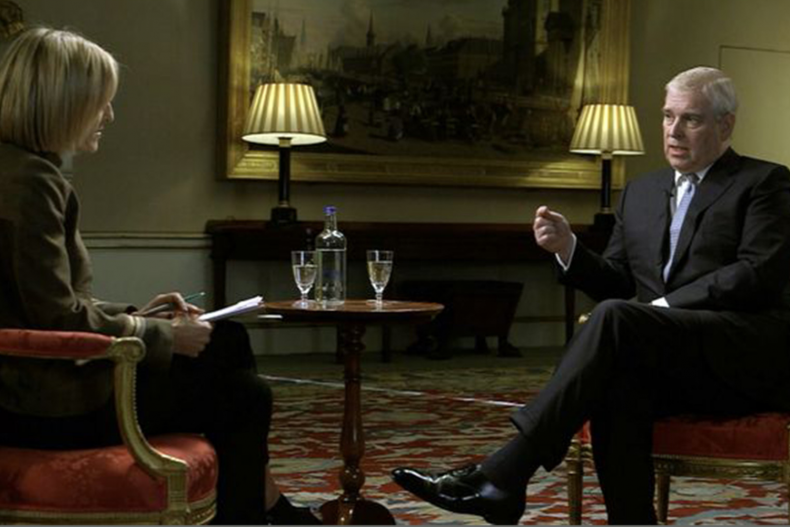 In March the prince made his first official public appearance at a royal ceremonial event since settling the lawsuit when he appeared at Prince Philip's memorial service at Westminster Abbey alongside his mother. The prominent position he took by walking into the abbey next to the Queen was seen as her publicly showing support for her son, an act for which both were widely criticized.
After missing the monarch's Platinum Jubilee celebrations in June citing a bout of COVID, it was again reported that the prince would make a public appearance during the traditional Garter Day festivities at Windsor Castle. Despite sources close to the prince confirming his intention to attend, on the day of the events the royal took part only in the private aspects behind palace walls, not the public procession or ceremony. This, Buckingham Palace said, was a "family decision."
The announcement that Channel 4 will satirize the prince's scandal-ridden life story as a figure of ridicule affirms Andrew's popularity polling figures in Britain. According to YouGov, before the Newsnight interview the royal achieved a -36 net positive percentage favorability rating. This took a further dive in the aftermath where it now sits at -80 according to most recent data.
Participants in a survey of over 2000 British adults in June were asked whether they believed Andrew could make a return to public life one day; only 7 percent responded in the affirmative, against 83 percent negative.
Newsweek has approached representatives of Prince Andrew for comment.