Prince Andrew Pulls Out of High-Profile Ceremony as Royals Swerve Storm
Prince Andrew pulled out of a public appearance of the knights of the Order of the Garter at the last minute, potentially heading off a new storm over his links in the past to Jeffrey Epstein.
Royal family members will be among those taking part in a procession and church service at Windsor Castle on Monday, June 13.
Former British Prime Minister Tony Blair is to be installed as a knight and Camilla, Duchess of Cornwall, as a royal lady of the order, which was established by
Edward III almost 700 years ago.
Andrew was expected to be on show, several months after settling an Epstein-related civil lawsuit out of court.
However, a source close to Andrew told Newsweek he had taken a "personal decision" to pull out of certain aspects of the day.
He was still set to be at an investiture and a private lunch, but he would not take part in the public procession and church service, where he would have been photographed.
It comes after The Sun reported that Prince Charles and Prince William lobbied Queen Elizabeth II to block Andrew's attendance at Garter Day.
A source close to Andrew told Newsweek: "This was a personal decision by the Duke."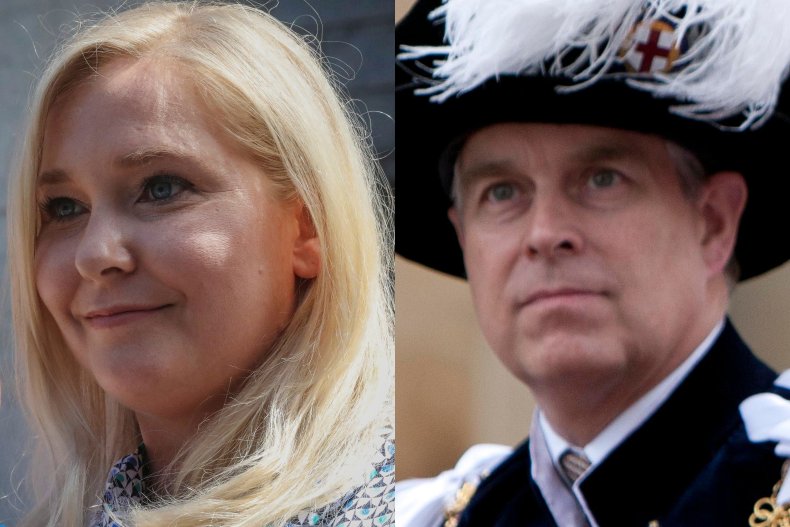 Prince Andrew last appeared at a public royal event during a memorial service for his father, Prince Philip, in March, when newspaper headlines focused on the unexpectedly prominent role he played.
The duke walked the queen to her seat with the BBC broadcasting the moment to an international audience.
He was then expected to attend a Service of Thanksgiving for the Queen's Reign at St. Paul's Cathedral, on June 3, during the Platinum Jubilee.
However, days before the event he tested positive for COVID and had to cancel his appearance.
The decision to scale down his appearance at the Garter Day service marks a more visible climb down, and recognition of the difficulties his attempted return to the spotlight could create.
Virginia Giuffre accused Andrew in court filings of raping her when she was a 17-year-old sex-trafficking victim.
The prince initially said he would fight to prove his innocence, but then settled the case out of court for an undisclosed sum estimated to be in the millions of dollars. He didn't admit liability and has always denied her accusations.
A Buckingham Palace press release read: "A Service for the Most Noble Order of the Garter will be held in St George's Chapel, Windsor Castle, on Monday 13th June 2022.
"Members of the Royal Family will walk in procession to the Chapel, and after the Service, will depart by carriages for their return journey to the Castle.
"During the Service, The Duchess of Cornwall will be installed as a Royal Lady of the Order of the Garter."
For more royal news and commentary check out Newsweek's The Royal Report podcast: